Acute myeloid leukemia: What you need to know
Last updated
Last updated Mon 10 Apr 2017
Acute myeloid leukemia is a type of malignant blood cell cancer that can affect both children and adults. It develops fast and it can have serious consequences.
It is also known as acute myeloblastic leukemia, acute myelogenous leukemia, or acute nonlymphocytic leukemia (ANLL).
In 2017, 21,380 new cases of acute myeloid leukemia (AML) are expected to be diagnosed in the United States.
It generally affects patients over the age of 50 years and is more common in males than females.
With treatment, around 60 to 70 percent of adults with AML can experience complete remission.
What is acute myeloid leukemia?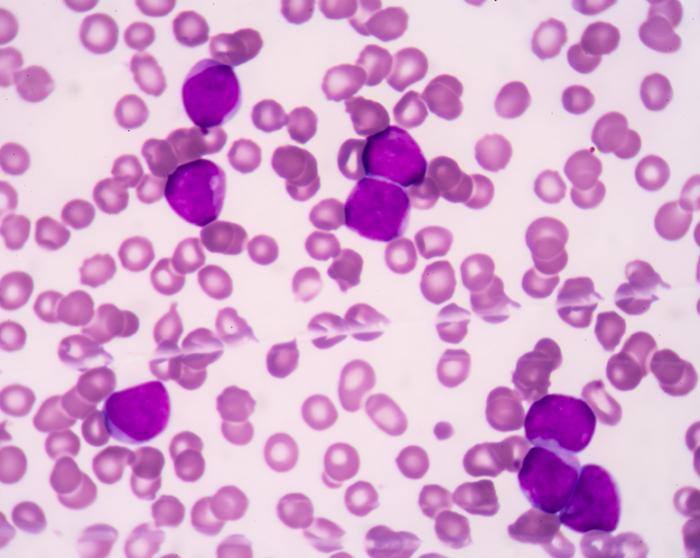 AML is a blood cancer that develops rapidly.
Acute leukemia starts suddenly, while chronic leukemia lasts a long time and progresses gradually.
AML is a fast-growing malignant disease in which too many nonfunctioning immature white blood cells are found in the blood and bone marrow.
Acute leukemia crowds out the useful cells more quickly than chronic leukemia.
Signs and symptoms generally develop gradually and then escalate in severity as the immature cells, also known as blast cells, take up more and more space in the blood.
Symptoms
Symptoms can include:
a high fever
a large number of infections over a short period
breathlessness
fatigue and confusion
hyperhidrosis (sweating a lot)
pain in the joints, and perhaps also the bones
pallor
skin bruising easily
slurred speech
swollen liver
swollen lymph nodes (glands)
swollen spleen
unexplained regular bleeding, of perhaps the nose or gums
unexplained weight loss
If the affected cells enter the central nervous system (CNS) there may be headaches, blurred vision, dizziness, seizures, and vomiting.
Causes and risk factors
The exact causes of the genetic mutation that turns bone marrow cells into leukemia cells is unknown.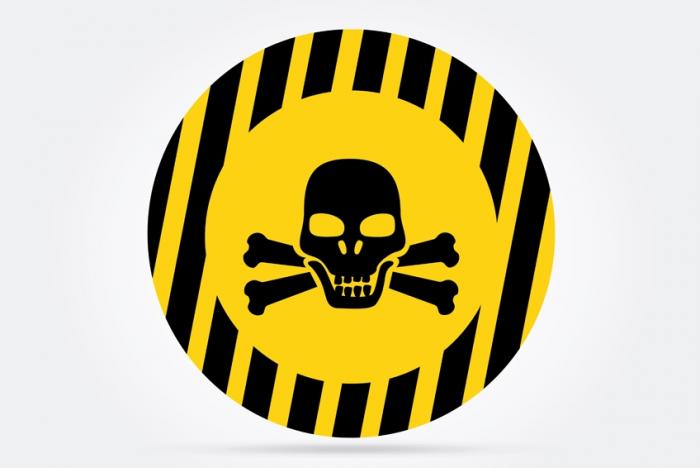 Radiation exposure increases the risk of AML.
However, the main known causes of acute leukemia are exposure to high levels of radiation, benzene, or both.
If a nuclear industry accident exposes people to radiation, they will have a higher risk of developing AML.
However, radiation does not just come from nuclear accidents. Pilots with more than 5,000 hours of flight time, for example, can receive enough radiation to increase their risk of AML, as they are closer to the sun.
Exposure to benzene is linked to industrial solvents. Benzene is a major part of crude oil and gasoline.
Smoking, certain genetic conditions like Fanconi anemia, and receiving some chemotherapy drugs for the treatment of other cancers can lead to the development of AML.
Diagnosis
AML can be diagnosed in a number of ways. If signs appear that may be linked with leukemia, it is important to seek a physician's advice.
A doctor will look at the patient's:
eyes
mouth
skin
lymph nodes
liver
spleen
nervous system
They will also ask about the patient's family history and medical history to see if any of the major risk factors are present.
If the doctor suspects leukemia, there will be blood and bone marrow tests.
Bone marrow samples are collected in two ways.
Bone marrow aspiration: liquid bone marrow fluid is extracted by needle
Biopsy: the physician removes a small piece of bone and marrow with a larger needle
If symptoms indicate that the AML has reached the brain, the physician will extract spinal fluid for testing using a lumbar puncture.
Blood tests
Blood tests can determine what kind of leukemia is present.
Complete blood count, to determine the number of white blood cells
Peripheral blood smear, to assess the shape of the cells
Blood chemistry and coagulation testing: to assess for underlying liver or kidney problems
Cytochemistry: to specify the type of leukemia and aid prognosis through the use of dye staining
Flow cytometry and immunohistochemistry: can help identify the type of leukemia
Cytogenetics to examine changes in chromosomes
Fluorescent in-situ hybridisation (FISH) to identify changes in small parts of chromosomes that are not visible under a microscope
Polymerase chain reaction for tracking genetic changes in just a few cells per sample, for example with patients that are in remission
Routine microscopic exams can identify the appearance and frequency of blasts, the immature white blood cells, in the blood. The blood or marrow would need to be 20 percent blasts to qualify for AML diagnosis.
Treatment
Treatment options for AML include chemotherapy and radiation therapy. Chemotherapy is the primary treatment for AML. Radiation therapy is used less commonly.
Bone marrow transplantation may be used.
Stages of treatment
AML treatment has two phases. These are induction therapy and post-remission therapy, also known as continuation therapy.
Induction therapy involves intensive doses of chemotherapy drugs.
These include:
idarubicin
daunorubicin, or mitoxantrone plus cytarabine
thioguanine
These aim to achieve remission by destroying malignant cells.
These treatments are most commonly taken intravenously, through a drip. They can also be taken orally in pill form.
The side effects of chemotherapy can be severe.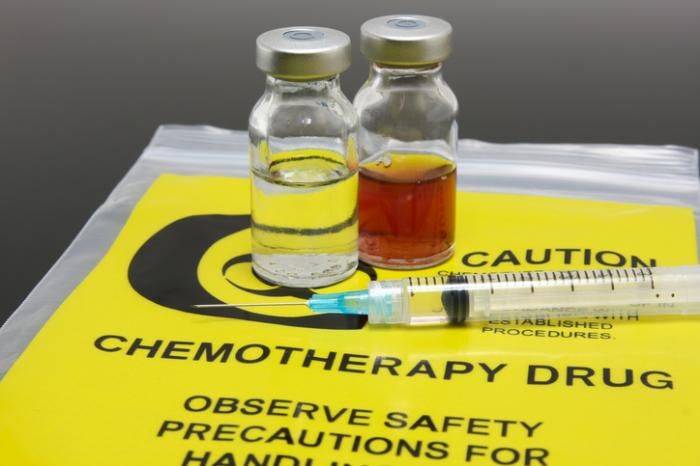 Chemotherapy is effective against AML in many cases.
They can include:
With intensive chemotherapy, admitting the patient to the hospital for around a week can help manage the side effects.
Patients may have a weakened immune system both when the disease is active and after complete remission. This is known as being immunocompromised. It means they can develop infections more easily because their immune system is not working as well as usual.
The physician may continue to give chemotherapy and antibiotics to manage infections.
Complete remission is when all signs of leukemia are gone. However, there may still be some cancer cells in the body.
At this stage, the patient enters the second phase of treatment.
Two out of three patients who have standard chemotherapy treatment will experience remission.
Post-remission therapy aims to destroy any leukemic cells that may still linger. This involves high doses of chemotherapy.
Treatment may involve a combination of the following medications:
cyclophosphamide
idarubicin
etoposide
daunorubicin
mitoxantrone
cytarabine
Chemotherapy is effective for most patients with AML, but prognosis depends on other factors, too, such as age and genetic traits.
When AML comes back after complete remission, it is known as recurrence.
AML normally only recurs while the patient is in treatment or shortly after the completion of chemotherapy.
It is rare for the disease to recur after AML has been absent from the body for a long time.
Diagnostic investigations should continue every few months for several years following treatment to rule out recurrence and identify any potential side effects from the chemotherapy.
Without treatment, the life expectancy after diagnosis stands at an average of around 8 months.
AML treatment can be lengthy and can cost in excess of $60,000 so it is important to confirm that insurance will cover these costs. If a policy covers cancer treatment, this should include leukemia treatment.