Cymbalta (Duloxetine): Uses and precautions
Last updated
Last updated Thu 23 Mar 2017
Cymbalta, also known as Duloxetine, is a serotonin-norepinephrine reuptake inhibitor (SNRI). It is an anti-anxiety, antidepressant, central nervous system agent, and a neuropathic pain agent.
It is used to treat major depressive disorder, generalized anxiety disorder, painful peripheral neuropathy, especially diabetic neuropathy, and osteoarthritis pain.
It can also help patients with fibromyalgia.
Cymbalta is also sold under the brand names Duzela, Yentreve, Xeristar, and Ariclaim.
Uses of Cymbalta
Cymbalta has been approved for use in treating: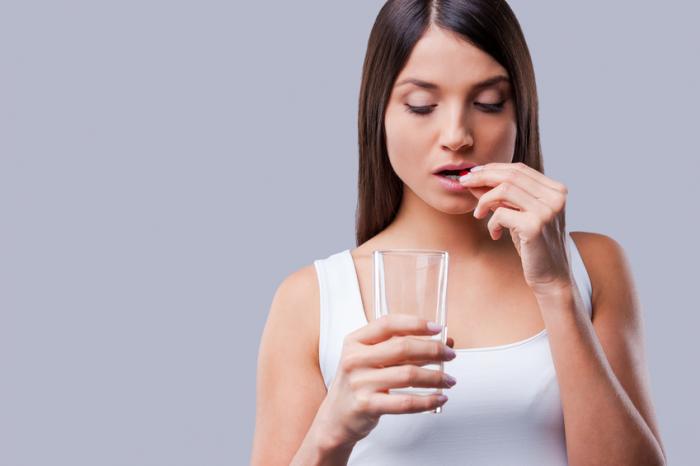 Cymbalta can relieve depression, pain, and other symptoms.
neuropathic pain related to diabetes
generalized anxiety disorder
fibromyalgia
chronic musculoskeletal pain
Scientists are not entirely sure how and why Cymbalta works, but it may trigger a change in the activity of serotonin and norepinephrine.
Serotonin is a naturally-occurring neurotransmitter that is important in mood regulation, gastrointestinal function, pain perception, and in some other physical functions.
Norepinephrine, or noradrenaline, is both a hormone and a neurotransmitter. It acts mainly in an area of the brainstem known as the locus coeruleus.
Norepinephrine plays a role in the "fight-or-flight" response, which is how the body responds biologically to stress. It also affects how people perceive pain, moods, emotions, movement, blood pressure, and cognition, or thinking.
How does Cymbalta treat depression and pain?
One trigger for depression may be when the levels of pro-inflammatory cytokines increase in the central nervous system (CNS). Experts believe that Cymbalta blocks the reuptake of serotonin, and most likely norepinephrine too, within the CNS.
Cymbalta is thought to reduce pro-inflammatory cytokine activity, while at the same time raising anti-inflammatory cytokine activity. However, no scientific studies have proven that this is the case.
Cymbalta has analgesic effects. It helps control the pain symptoms present in fibromyalgia, bone pain, and diabetic neuropathy. Scientists believe this is due to the active ingredient's sodium ion channel blockade.
The active ingredient in Cymbalta is duloxetine hydrochloride. The inactive ingredients include FD&C Blue No. 2, gelatin, hypromellose, hydroxypropyl methylcellulose acetate succinate, sodium lauryl sulfate, sucrose, sugar spheres, talc, titanium dioxide, and triethyl citrate.
How is Cymbalta taken?
Cymbalta is available as a capsule or a delayed release capsule. The physician will inform the patient about the dosage they need. This will depend on the patient's age and condition.
For anxiety, the patient may start by taking 60 milligrams (mg) once a day. For some, the doctor may prescribe 30 mg once a day for 7 days, then building up to 60 mg once a day.
The maximum dose is normally 120 mg per day.
For children, older people and those with other conditions, the dosage may be different.
Cymbalta can be taken with or without food, but it should not be crushed or sprinkled on food.
Adverse effects
Common side effects include:
Dizziness
Sleepiness
Nausea
Patients may also experience headache and dry mouth.
As with many SSRIs, Cymbalta may cause sexual side effects in both males and females.
The FDA notes that it has been linked to colitis and cutaneous vasculitis, sometimes with systemic involvement.
The manufacturers, Eli Lilly, warn that it can lead to liver damage, abnormal bleeding, and skin reactions.
It can also lead to serotonin syndrome, a potentially fatal condition involving agitation, hallucinations or coma, among other symptoms.
They also point out that hypotension, or low blood pressure, can occur. This can lead to a loss of consciousness and falls, especially in the first week of usage, but possibly at any time.
Women should not take Cymbalta during pregnancy or when breastfeeding, because animal studies indicate that it is likely to have adverse effects on development of the fetus and during early childhood.
Precautions
Cymbalta may interact with some other drugs.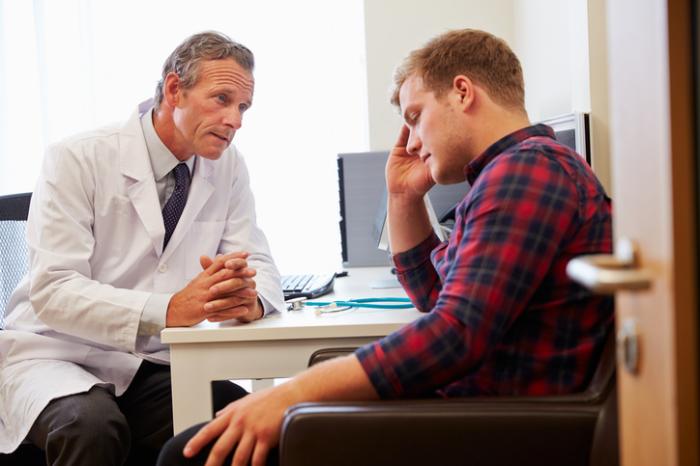 Patients should tell their doctor about any other medications they are taking.
It should not be used together with a type of drug known as monoanimase inhibitors (MAOIs).
MAOIs include tranylcypromine (Parnate), selegiline (Eldepryl, Emsam, Zelapar), furazolidone (Furoxone), rasagiline (Azilect), phenelzine (Nardil), isocarboxazid (Marplan), intravenous methylene blue, and the antibiotic linezolid.
Using Cymbalta with these drugs could lead to serious side effects.
Patients, and especially children and adolescents, may initially have suicidal thoughts when starting to use Cymbalta. The doctor must monitor patients carefully during the first 4 months of treatment for mood changes and other adverse effects.
If any of the following symptoms or situations occur, patients should tell their doctor immediately:
worsening symptoms of depression
persistent thoughts of self-harm or suicide
hyperactivity
restlessness
aggression
hostility
agitation
irritability
impulsivity
Patients should avoid alcohol and smoking when taking Cymbalta. Smoking may reduce the drug's action by a third.
They should also take care when doing activities that require a clear and alert mind, such as using heavy machinery or driving.
Before using Cymbalta, the patient must inform the doctor if they have any of the following illnesses, conditions or situations: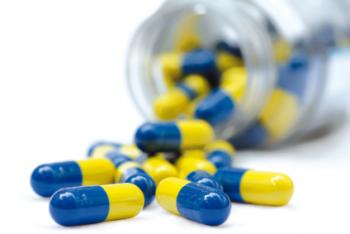 Patients should always be aware of any possible adverse effects.
liver disease
kidney disease
epilepsy or any other kind of seizures
a history of suicidal thoughts
a bleeding or clotting disorder
a history of drug abuse
Patients should be screened for bipolar disorder, because Cymbalta may trigger an episode of mania.
The patient should also tell the doctor if they are using:
diuretics, or water pills
nonsteroidal anti-inflammatories (NSAIDs)
arthritis medication
treatment for heart rhythm problems
treatment for migraines
St. John's Wort
amphetamines
other antidepressants
Patients should not stop using this medication suddenly. They should speak to the doctor first, as they will need to decrease the dosage gradually.
Some users have brought lawsuits, claiming that Cymbalta is very hard to stop using, citing withdrawal symptoms such as tunnel vision and "brain zaps." The plaintiffs say that the manufacturers played down these effects.
However, courts have ruled that adequate warning was given.
It is important to patients and doctors to work together and to be familiar with the risk of taking different medications.