A new study has examined Californian hospital bills and found that there are dramatic discrepancies in how much a woman giving birth can expect to be charged.
Childbirth is the most common reason for hospitalization - in California alone more than half a million women give birth in the hospital every year.
But the costs of this are difficult to predict, with hospitals in the same geographic area charging amounts for the same procedure that can differ by thousands of dollars.
The study, which was conducted by researchers from the University of California - San Francisco (UCSF) and published in the journal BMJ Open, found that the charge for an uncomplicated vaginal delivery could range from the lowest price of $3,296 to more than 10 times that price - $37,227 - for the most expensive.
The cost of Caesarean sections saw similar differences in costing, with $8,312 at the cheapest to nearly $71,000 at the most expensive. The leap in cost does not account for more complicated procedures, as few women in the study had serious health issues, with most women being discharged from the hospital within 6 days of admission.
Excess charges
The study also looked at how much hospitals were reimbursed for births by private insurers. On average, the researchers estimated that the discounted prices covered by insurers came to 37% of the original bill.
The difference between the charge and the reimbursement recorded in the review - what the researchers define as "excess charges" - came to a total of $1.3 billion.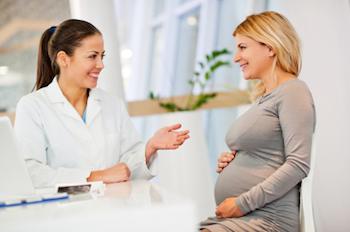 In California, giving birth in a hospital is more expensive in affluent areas than in places with a lower cost of living.
When the researchers investigated the causes of the discrepancy in charge, they found that the cost of giving birth in a hospital was much more expensive for areas with higher costs of living or a more seriously ill population.
Hospitals in areas with lower rates of uninsured patients charged significantly less for C-sections than hospitals in areas with higher wage earners. For-profit hospitals charged significantly more for vaginal deliveries.
But this analysis of the patient data and clinical differences between hospitals could only account for about 35% of the variations in charges across the studies. In the remaining cases, the reasons for the wide price variations between hospitals could not be easily explained.
The study's lead author, Dr. Renee Y. Hsia, says: "This is unfortunately the appalling state of affairs of health care in the United States."
Dr. Hsia thinks that the way health care is priced and paid for in the US is "notoriously opaque, making it difficult for patients to act as educated, price-comparing consumers."
What limitations does the study have?
This study was a large systematic review that looked at 76,766 uncomplicated vaginal deliveries and 32,660 C-sections, which occurred in Californian hospitals in 2011. But there were some things the study could not tell us. We cannot be sure that the figures on discount rates are accurate - the researchers had to use estimates, as insurers and health care providers have a policy of not revealing data on payment rates.
Also, although the researchers adjusted their findings to take into account differences in patient demographic and clinical differences between the hospitals, it is likely that there were some differences in care that was not captured by the study. For instance, some of the women may have had epidurals and some may have not, and the women who had epidurals may have been charged more.
Because the review only analyzed cases in California, it also does not tell us to what extent the cost of giving birth in a hospital may vary across other states, or the nation in general.
No regulation
The authors think that the findings of their study reflect that health care pricing in the US is based on an outdated pricing and payment structure.
As the study shows that medical charges do not not necessarily reflect actual costs, Dr. Hsia and her team consider that a lack of regulation in costing for medical procedures means that wide discrepancies in pricing across California are unsurprising.
She told Medical News Today:
"I think what we need is a more streamlined approach of hospital - and ultimately, all health care - pricing. That probably looks something like a list of a baseline cost of treating all conditions. This list could be determined by a consensus of providers and insurers. But those numbers should all be publicly available, and at least that makes for a more rational system than what we currently have."
We asked Dr. Hsia what advice she could give to expectant mothers who are thinking about where their baby will be delivered, and she said:
"It is very difficult to obtain expected charges for medical care, regardless of condition," she told us. "I always advise people to do their due diligence in trying to obtain estimated prices for the care they will receive, but to be aware that they may encounter significant barriers when doing so."