Figures published by Cancer Research UK reveal that more than 4.6 million men and 3.5 million women die of cancer worldwide every year, putting the global rate of cancer death among men (126 per 100,000) 50% higher than that of women (82 per 100,000).
The figures also show every year, more than 14 million people worldwide find out they have cancer, with men 24% more likely to be among them than women.
Dr. Harpal Kumar, chief executive of Cancer Research UK, says it is vital that governments tackle the inequalities reflected in these figures.
The charity's head of statistics, Nick Ormiston-Smith, says:
"The contrast in cancer death rates between the sexes may be down to more men being diagnosed with types of cancers that are harder to treat, such as cancers of the bladder, liver, lung and oesophagus."
Wide regional variation in cancer rates between men and women
However, the charity also points out there are wide regional variations in these figures.
For instance, men's death rates due to cancer are highest in Central and Eastern Europe, while East Africa has the highest rate of cancer death for women and is also one of the few parts of the world where more women die of cancer than men.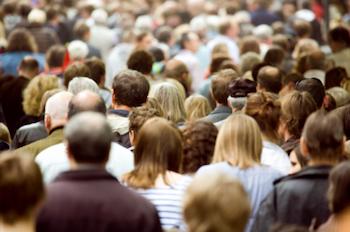 Researchers found that the global rate of cancer death in men is 50% higher than in women.
There are also wide variations in the accuracy of cancer data. Countries in the developed world with higher rates of cancer are more likely to have better data sources and therefore more accurate data.
In the US, where cancer data is considered highly accurate, the cancer death rate is 105.78 deaths per 100,000. In Peru, where the data is considered less accurate, the rate is 92.1 deaths per 100,000.
Ormiston-Smith says estimates show cancer accounts for about 16% of deaths worldwide, with age being the biggest risk factor. However, he adds that as life expectancy increases around the world, we are likely to see more people diagnosed with the disease.
The four biggest cancer killers worldwide are cancers of the lung, liver, stomach and bowel - nearly half of all global cancer deaths are caused by them.
The UK charity is publishing these figures, which were compiled by the International Agency for Research on Cancer (IARC), to coincide with the launch of its interactive map of worldwide cancer statistics laid out region by region.
The Cancer Research UK interactive map shows incidence, rate of deaths and the reliability of the data for each region and country.
Smoking is 'by far' the most important preventable cause of cancer
Ormiston-Smith says lifestyle also has a big influence on cancer risk. Worldwide, an estimated 100 million deaths to cancer in the last century were due to tobacco consumption, which is likely to kill 10 times that number in this century, if current trends persist.
"Smoking is by far the most important preventable cause of cancer in the world," he adds.
"Lung cancer is the biggest cancer killer in almost half of all countries," says Dr. Kumar. "That means we're all facing a similar challenge in the fight against cancer."
While advances in global research have "dramatically improved survival," he adds, and are giving more and more people the best possible chance of beating the disease, "we know there's still a lot more to do if we're going to bring forward the day when all cancers are cured."
The IARC is an arm of the World Health Organization (WHO). The agency recently compiled figures for the World Cancer Report 2014, which revealed how global cancer is growing at a pace the WHO described as "alarming."