Approximately 2.7 million Americans have atrial fibrillation - a form of arrhythmia that can lead to other heart complications, such as stroke. Now, new research finds that hospitalizations related to the condition are on the rise, as are costs to treat it.
According to the American Heart Association (AHA), atrial fibrillation (AF) is the most common serious heart abnormality in individuals over the age of 65. It occurs when the atria (the upper chambers) of the heart adopt irregular beats, not allowing blood to move into the ventricles accordingly.
People with AF are 4-5 times more likely to have a stroke, and if untreated, the condition can double the risk of heart-related death. But the AHA state that the majority of patients are still unaware that it is a serious condition.
For this latest study, published in the journal Circulation, researchers assessed data from the Nationwide Inpatient Sample. This hospital database collects information from over 1,200 hospitals across 45 US states.
From this, 3.96 million hospitalizations were identified between 2001 and 2010 where AF was the primary diagnosis when patients were discharged from the hospital.
AF 'likely to become a major burden on hospitals'
The research team, led by Dr. Nileshkumar Patel of Staten Island University Hospital in New York, NY, found that during this period, hospitalizations for AF increased by 23%. This increase was mainly among individuals over the age of 65.
According to Dr. Patel, this increase in AF hospitalizations is possibly occurring because people are living longer, and risk factors for the disease - such as obesity, diabetes and sleep apnea - are on the rise.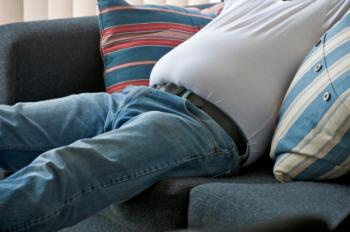 Researchers say the rise in AF-related hospitalizations may be due to an increase in risk factors for the condition, such as

obesity

,

diabetes

and sleep apnea.
The percentage of AF hospitalizations was highest in the south of the US, at 38%, while the lowest percentage of AF hospitalizations was found in the west, at 14%. More women were hospitalized for AF than men, but the team notes that the difference in hospitalizations between men and women is reducing.
In addition, the team found that, after adjusting for inflation, the average cost of hospitalization increased by 24%, from $6,410 to $8,439.
According to the researchers, this increase in cost generally correlated with a higher number of secondary medical conditions, which led to longer hospital stays.
In approximately 60% of cases, high blood pressure was a co-existing condition. Diabetes and lung disease were both co-existing conditions in around 20% of cases. Kidney failure as a co-existing condition increased four-fold since 2000, reaching 12.3% in 2010.
Since over-65s are the fastest growing age group in the US, the researchers note that AF is likely to "become a major burden on hospitals."
Co-author Dr. Abhishek Deshmukh, of the University of Arkansas for Medical Sciences, says:
"We must treat atrial fibrillation and its risk factors better in the outpatient setting to prevent hospitalizations and reduce its staggering impact."
In 2012, Medical News Today reported on two studies that suggested moderate alcohol consumption may increase the risk of AF among patients with cardiovascular disease.