The Ebola epidemic in Liberia is entering a new phase that must be met with a rapid and flexible response, otherwise there is a risk of undermining the hard-won gains, say Doctors Without Borders/MSF.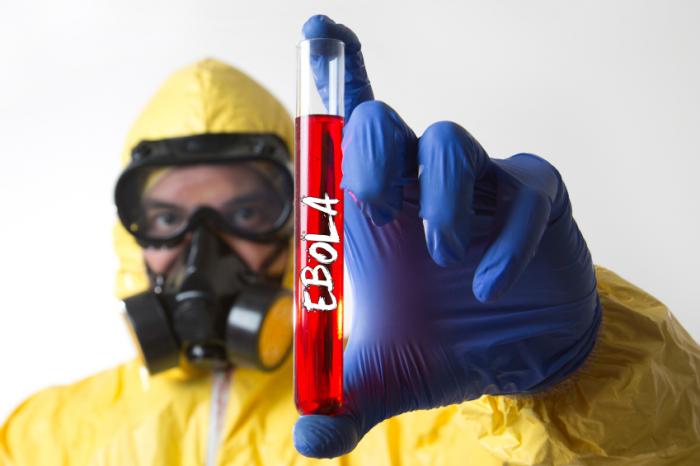 Humanitarian charity MSF warn that a new approach is needed to respond rapidly to new cases of Ebola in order to keep the outbreak contained.
The humanitarian charity says while they are seeing Ebola cases still rising in neighboring Guinea and Sierra Leone, for the first time since the epidemic started, they are witnessing a decline in numbers of Ebola patients admitted to case management centers in Liberia.
However, they warn that while new cases of Ebola virus disease may be falling overall in Liberia, hotspots are still breaking out, and a new approach is needed to respond rapidly to these and keep the outbreak contained.
"In Liberia, the international response is finally getting off the ground," says Fasil Tezera, MSF head of operations in Liberia. He says funds are starting to flow into the country and "huge resources are being put into constructing large-scale Ebola isolation centers."
"Isolation units in Monrovia and some other parts of the country now have adequate capacity and we must adapt the strategy if we want to stay ahead of the curve and beat the epidemic," he adds, noting that:
"Priority should be given to a more flexible approach that allows a rapid response to new outbreaks and gets the regular health care system safely up and running again."
MSF are currently treating around 50 patients in their 250-bed ELWA3 case management center in Monrovia, the largest Ebola management center ever built. In Foya, in northern Liberia, the number of patients fell to zero on October 30th, and there have been no confirmed cases since then, says the charity.
However, they warn that infections may surge again, as they have in Guinea, where, after two significant drops in admissions to MSF centers, Ebola patient numbers are rising again.
Rapid response teams needed to tackle new Ebola hotspots
Dr Nico Heijenberg, MSF emergency coordinator, says international sponsors and organizations have earmarked much of the funding for specific projects, but there needs to be a more flexible approach - they should be prepared to deploy their resources so they can be used where they are most needed.
MSF say agile and well-equipped rapid response teams should be deployed to investigate and mount a comprehensive response to hotspots as soon as they arise, wherever they occur.
A rapid response to a hotspot includes isolating patients, tracing anyone who may have been in contact with them, organizing safe burials, disinfecting contaminated areas and mobilizing local communities.
Dr. Heijenberg says in Foya District in Lofa County, they believe this comprehensive approach - together with involvement of local communities - has led to a steady reduction of cases across the county.
"Trust and understanding by the community is hugely important in acceptance of medical activities, and in successfully containing the virus," he adds.
Rebuilding essential health care is an important part of the Ebola response
Another important aspect of an Ebola response is the rebuilding of essential health care systems. In Liberia, health care services have virtually collapsed under the strain of the epidemic.
Many of Liberia's hospitals and clinics are closed, and those that are open are turning away feverish or vomiting patients, fearing they may have Ebola.
As an example of flexibility of response, MSF cite how they are administering a mass distribution of anti-malarial treatments while at the same time installing an Ebola screening point next to the government-run 200-bed Redemption Hospital in Monrovia. These measures have helped the hospital to reopen safely, says the charity.
Dr. Heijenberg explains:
"Infection control measures like triage points should be implemented urgently within regular health facilities, in order to reduce the spread of Ebola and stop people dying from preventable diseases and unmanaged complications."
The current outbreak in West Africa - which came to global attention when the first cases were reported in March 2014 - is the largest and most complex Ebola outbreak the world has ever seen since the virus was first discovered in 1976. It has produced more cases and claimed more lives than all other outbreaks combined.
The World Health Organization (WHO) say that up to November 4, 2014, there have been 13,268 reported cases of Ebola virus disease and 4,960 reported deaths since the outbreak began.
Six countries are currently affected by the outbreak (Guinea, Liberia, Mali, Sierra Leone, Spain and the US), and two are no longer affected (Nigeria and Senegal).
In the three most affected countries - Guinea, Liberia and Sierra Leone - new Ebola infection rates appear to be declining in some districts but rising in other districts.
Intense transmission in the three most affected countries "demands widespread rigorous control measures," says the UN health agency, urging unaffected neighboring countries to be prepared. And while there have been no new cases in Mali, Spain and the US, they still need to maintain a high level of vigilance, they add.
Meanwhile, Medical News Today recently reported that the WHO have issued a new protocol on "safe and dignified" Ebola burials. The new procedures should help to bring down the rate of new infections that occur during burials of Ebola patients, which currently stands at around 20%, says the UN health agency.