An update report from the World Bank says the Ebola crisis in West Africa continues to cripple the economies of Guinea, Liberia and Sierra Leone - prompting calls for the international community to do everything it can to put those countries back on the road to economic recovery and development.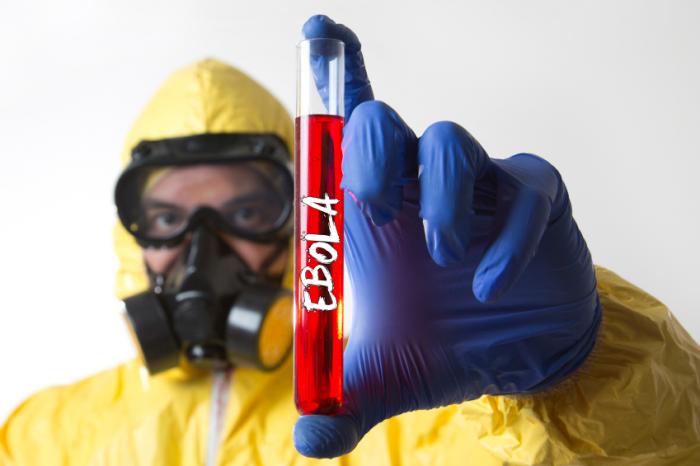 A new report from the World Bank says the Ebola crisis is crippling national economies and threatens to undermine efforts to tackle poverty in Guinea, Liberia and Sierra Leone.
The new update projects that the economies of these three worst-affected countries are likely to suffer negative or contracting growth next year as they work to eliminate the Ebola virus.
The World Bank has sharply revised downward economic growth estimates for the three countries since the crisis began.
Before the Ebola outbreak struck in West Africa in March 2014, the World Bank had estimated a gross domestic product (GDP) growth for Liberia of 5.9%. Since the crisis, however, this has been revised sharply downward to 2.5% in October and now, to 2.2%.
For Sierra Leone, the pre-crisis figure for GDP growth in 2014 was 11.3%, then in October this was reduced to 8%, and now it is 4%. For Guinea, these estimates are 4.5%, 2.4% and 0.5%, respectively.
2015 is looking even worse. The World Bank is projecting negative growth for Guinea and Sierra Leone, and less than half of the growth predicted pre-crisis for Liberia, the impact of which implies forgone income across the three countries in 2014-15 of more than $2 billion in total.
Report highlights importance of 'zero Ebola cases' as goal for West Africa
The new update shows that:
In Guinea, the World Bank estimates negative GDP growth of -0.2% in 2015 (down from 4.3% pre-crisis and 2% in the October estimate)
Sierra Leone's GPD is predicted to shrink by 2% in 2015 (pre-crisis this estimate was 8.9% and 7.7% in October)
Liberia's GDP is projected to grow by 3% in 2015 (1% higher than the October estimate but still less than half of the 6.8% pre-crisis projection).
The more positive outlook for Liberia reflects the fact the country is showing signs of progress in containing the epidemic and some increasing economic activity, say the World Bank.
Before the Ebola crisis hit them, all three countries had been enjoying rapid growth.
World Bank Group President Jim Yong Kim is embarking on a 2-day visit to West Africa to discuss with governments and international agencies what needs to be done to reach the goal of "zero cases" as soon as possible. He says:
"This report reinforces why zero Ebola cases must be our goal. While there are signs of progress, as long as the epidemic continues, the human and economic impact will only grow more devastating."
He urges the international community to do everything it can to help the affected countries get "back on the road to economic recovery and development."
Ebola crisis putting investment projects on hold
The report describes how the Ebola crisis is hurting future economic growth by putting projects - such as Liberia's Mount Coffee hydroelectric plant - on hold and forcing governments to cut public investment.
To minimize the scale of the economic impact of Ebola in West Africa, there is also a need to invest in preparedness in neighboring countries, say the World Bank.
Ebola is a virus disease that many scientists believe begins - and survives in the longer term - in "reservoir" animal species like bats and now and again jumps to humans.
Ebola is not the only disease that exists like this - for example HIV, SARS and West Nile virus have a similar cross-species pattern - highlighting the importance of continued surveillance.
Now, there are fresh concerns that another family of deadly viruses may be jumping from fruit bats to humans. In a Nature Communications study that Medical News Today reported recently, experts describe the Ebola-like threat posed by henipaviruses. These viruses cause - sometimes harmless and sometimes deadly - rare infections in humans.