A new study has found that children whose parents are melanoma survivors are not receiving the best possible protection from the sun and ultraviolet radiation.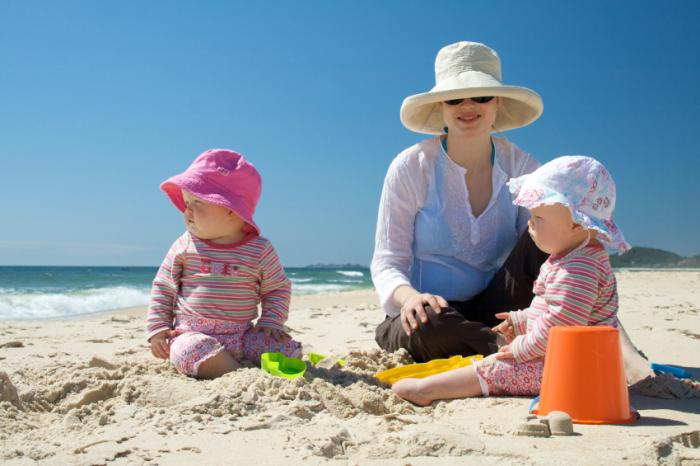 Experts recommend wearing protective clothing such as hats and long sleeves when exposed to the sun.
This lack of protection can lead to sunburn, increasing the risk of melanoma for the children, who already face a substantially higher risk of developing the skin cancer due to their family history.
Melanoma is the most serious form of skin cancer as well as one of the most common. In the US, in 2014, it was estimated that 76,100 new melanomas would be diagnosed with around 9,710 people dying from the disease. According to the American Cancer Society, melanoma rates have been rising for the past 30 years.
The authors of the study, published in Cancer Epidemiology, Biomarkers & Prevention, state that childhood is estimated to be one of the most critical exposure periods for conferring risk.
Individuals with a family history of melanoma can faced an increased risk of melanoma due to an inherited disposition to the disease, shared phenotypic characteristics (such as pale skin) and common high risk exposure patterns, explain the authors.
Experts recommend the following measures to prevent ultraviolet (UV) radiation exposure in children:
Wearing protective clothing, such as hats and sunglasses
Using sunscreen with a sun protection factor (SPF) greater than 30
Limiting time spent in the sun, particularly during the peak sun hours of 10am to 4pm.
Sunburns were 'common', despite elevated risk
Researchers from the University of California, Los Angeles (UCLA), led by Dr. Beth Glenn, identified 300 melanoma survivors from the California Cancer Registry with children aged 17 and below. The participants were surveyed on their attitudes to melanoma prevention for 3 years.
The study specifically targeted Latino melanoma survivors and non-Latino white melanoma survivors due to melanoma rates being most prevalent among these groups. Previous studies have often left out Latino people from skin cancer prevention research due to a misconception that sun protection is not as important for this group.
Dr. Glenn and her team asked the study participants how at risk they felt their children from melanoma and what sun protection strategies they used for them. The majority relied on sunscreen as protection from sun exposure, with 79% of children "often or always" using sunscreen.
However, far fewer children "often or always" wore a hat (30%), stayed in the shade (23%) or wore sunglasses (8%).
In addition, the researchers found that 43% of parents reported their child being sunburned at some point over the past year.
"Sunburns were common among the children in our study despite their elevated risk for skin cancer. Also, children of Latino survivors were just as likely as children of non-Latino white survivors to have experienced a recent sunburn, which highlights the importance of including this group in our work," says Dr. Glenn.
Over-reliance on sunscreen may be 'problematic'
"Although sunscreen is an important tool in sun protection, over-reliance on this method may be problematic," write the authors. "Prior studies have found sunscreen use to be positively correlated with UV exposure in adults, potentially due to a false sense of security."
The study is limited by the use of self-reporting for sun exposure and a lack of in-person contact with participants. The authors suggest that future research might consider using more refined measures of sun protection knowledge to better identify targets for intervention.
The team will use their findings to apply for further funding with the aim of developing a new intervention program to help melanoma survivors monitor their children and protect them properly from UV radiation. The program will combine text message reminders with educational materials and activities.
"Protecting kids against the sun's harmful rays at an early age is vitally important. Our goal is to develop an intervention that will help parents protect their children today and help children develop sun safe habits that will reduce their risk for skin cancer in the future," Dr. Glenn concludes.
Recently, Medical News Today reported on a study suggesting that exposure to UV radiation from the sun could negatively affect fertility and lifespan.