An advisory committee for the Food and Drug Administration has recommended the approval of a novel, injectable cholesterol-lowering drug called alirocumab, though many committee members have noted certain restrictions for its use and have requested further data on the drug's ability to reduce the risk of heart problems.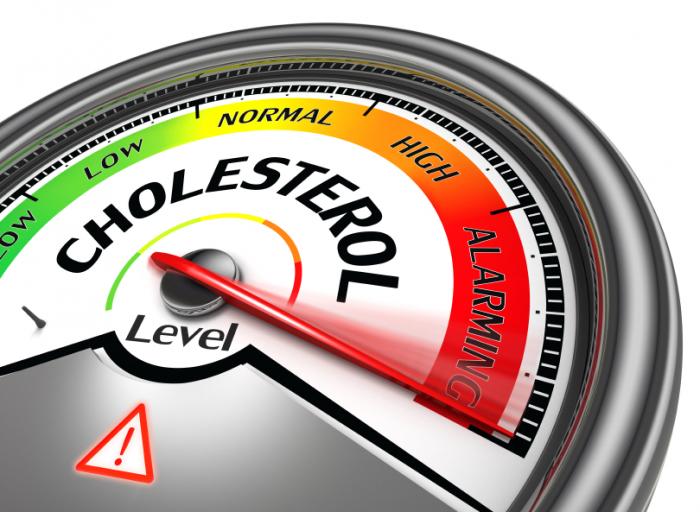 An FDA advisory committee has recommended the approval of the cholesterol-lowering drug alirocumab, which works by blocking a protein called PCSK9.
According to the Centers for Disease Control and Prevention (CDC), around 73.5 million people in the US have high levels of "bad" cholesterol, known as low-density lipoprotein (LDL). What is more, less than half of adults with high LDL cholesterol are receiving treatment for the condition.
High cholesterol is a major risk factor for heart disease, putting individuals at twice the risk for the condition. Lowering LDL cholesterol can significantly reduce the risk of heart disease, as well as the risk of heart attack, stroke and other cardiovascular conditions.
At present, a class of drugs called statins are the standard treatment for high LDL cholesterol and have been for the past 2 decades. Statins lower levels of LDL cholesterol by interfering with an enzyme called HMG-CoA reductase, which is responsible for cholesterol production in the liver.
However, though statins are an effective class of cholesterol-lowering drugs, they can produce a number of side effects, including muscle pain, liver damage, digestive problems and increased blood sugar. Research has also linked statin use to memory loss, though a recent study claims this is not due to the drugs themselves.
Alirocumab (brand name Praluent) lowers LDL cholesterol by inhibiting PCSK9 (proprotein convertase subtilisin/kexin type 9) - a protein that impairs the liver's ability to remove cholesterol from the blood.
According to the drug manufacturers - Regeneron and Sanofi - alirocumab is safer and more effective than statins for reducing high LDL cholesterol.
Their conclusion is based on the findings of a phase 3 clinical program involving more than 5,000 patients with high LDL cholesterol, including some who are not able to tolerate statins. The findings revealed a 75-mg dose of Praluent reduces LDL cholesterol by around 50%, while a 150-mg dose results in a 60-65% reduction.
Panelists vote 13-3 in favor of alirocumab approval, but with restrictions
In a meeting on Tuesday, the Food and Drug Administration (FDA) advisory committee took the results of the phase 3 clinical program into account when deciding whether to recommend approval for alirocumab as a treatment for patients with high LDL cholesterol.
The committee voted 13-3 in favor of alirocumab approval, claiming that the research has demonstrated that "alirocumab is well-tolerated and provides substantial reductions in LDL-C [LDL cholesterol] for a population of patients whose LDL-C is not adequately controlled with existing therapies."
However, while Regeneron and Sanofi seek approval for alirocumab as a treatment for a large proportion of patients with high cholesterol, if the drug is given the green light by the FDA, its use may be much more restricted.
Some members of the advisory committee said - based on current data - they recommend it be used to treat patients with abnormally high cholesterol triggered by a genetic disorder known as familial hypercholesterolemia (FH), and they said more data is needed on its effectiveness to reduced heart conditions before they can recommend its use in wider populations.
Nine of the 16 committee members said they believe alirocumab should be offered to patients at high risk of cardiovascular disease as a result of factors that cannot be controlled with statins.
Only seven panelists recommended alirocumab use for patients who are unable to tolerate statins due to side effects, with many of these stating the drug should be used in combination with a tolerable level of statins.
But despite these caveats, Regeneron and Sanofi are pleased with the outcome of the FDA advisory committee's meeting. Dr. George D. Yancopoulos, chief scientific officer of Regeneron and president of Regeneron Laboratories, says:
"The discovery of PCSK9 as a powerful regulator of cholesterol levels and cardiovascular disease was one of the most important human genetic advances of the last decade.

Today's outcome brings us one step closer to translating this genetics-based discovery into a treatment that may help the many patients in need of additional cholesterol lowering."
It is estimated that if the FDA does grant approval for alirocumab, the drug would cost around $7,000-$12,000 per patient annually, while brand-name statins cost around $500-$7,000 per patient each year.
Talking to CNN, however, Dr. Eliiott Antman, president of the American Heart Association, said alirocumab can be a cost-effective treatment option for patients with high cholesterol.
"If we [balance] the cost of these drugs over society and the cost to our health care system for caring for patients who suffer the consequences of vascular disease," he said, "it's possible that the calculus would suggest this could be a cost effective and attractive approach."
The FDA will make their final decision on whether to approve alirocumab later this summer, though they are expected to follow the recommendation of the advisory committee.
Today, the FDA advisory committee is meeting to make recommendations on another PCSK9 inhibitor called evolocumab (brand name Repatha) - manufactured by Amgen Inc.