During major surgeries, patients often need transfusions of red blood cells to replace the blood they have lost. However, the question of whether stored blood is safe for heart surgery patients has had mixed answers. Now, a new study suggests blood stored between 14-42 days is, in fact, safe to use.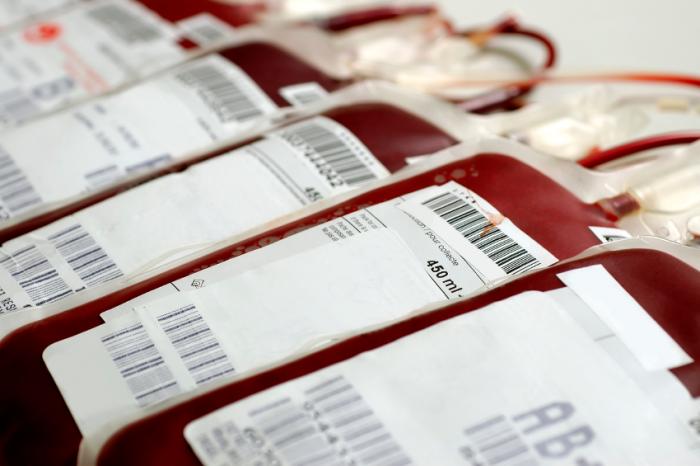 The new study suggests use of blood stored for up to 42 days is safe for transfusion in heart surgery patients.
The study is published in JAMA and was conducted by researchers from Karolinska Institutet in Sweden.
Currently in the US, red blood cells are allowed to be stored for up to 42 days, though the average age at time of transfusion is 18 days.
Red blood cells - which transport oxygen throughout the body - go through several changes while in storage, potentially decreasing their oxygen-carrying ability. Until now, it has not been clear as to whether such changes affect patient outcome after receiving transfusions.
The researchers from the latest study, led by Dr. Gustaf Edgren at Karolinska's Department of Medical Epidemiology and Biostatistics, note that a 2008 study claimed blood stored for 14 days or more is unsafe for heart surgery.
The results of that study caused confusion at hospital clinics worldwide, but Dr. Edgren says there have been "hundreds of studies conducted on this topic for the past 5 or 6 years, none of which have been able to provide a definitive answer."
Study employs two national registries
According to the American Red Cross, there are four types of blood-derived products that can be used in transfusions. These include red cells, platelets, plasma and cryoprecipitate.
Fast facts about blood donation in the US
Every 2 seconds, someone needs blood
More than 41,000 blood donations are needed every day
The blood type hospitals request most often is Type O.
In a pint of donated whole blood, there are typically two or three of these products produced, which means that each blood donation can save up to three lives.
Guidelines say most donated red blood cells must be used within 42 days of collection, while platelets must be used within 5 days. Plasma and cryoprecipitate are frozen and can be used for up to 1 year later.
In terms of red blood cells for transfusions after heart surgery, however, there have been mixed views on how long they can be stored, given that cardiac surgery patients often have temporarily weakened hearts from their procedures.
To arrive at a conclusion, the researchers conducted a large-scale, long-term study involving nearly 50,000 patients in Sweden.
These study subjects were part of SWEDEHEART - a registry that records data from patients who undergo heart surgery - and SCANDAT2 - a database of nationwide blood transfusions. By using these two registries, the researchers were able to include all heart surgery patients across Sweden during the 16-year study period.
Additionally, the study included participants who received transfusions with blood that had been stored from 14-42 days.
After investigating patient outcomes, the team found that the use of stored blood units did not influence heart surgery patient outcomes.
Commenting further, study author Dr. Ulrik Sartipy says:
"This study is by far the largest investigation focusing on the issue of blood storage in this very sensitive patient group, and we find absolutely no hint of negative health effects associated with stored blood."
Dr. Edgren adds that their study provides "very firm reassurance that the current blood storage practices are safe."
In April of this year, Medical News Today reported on a study that advised using fresh whole blood for pediatric heart surgery.