Sierra Leone has entered a 90-day period of enhanced surveillance that will run until February 5th, say the World Health Organization, after declaring last Friday that the country has stopped Ebola virus transmission.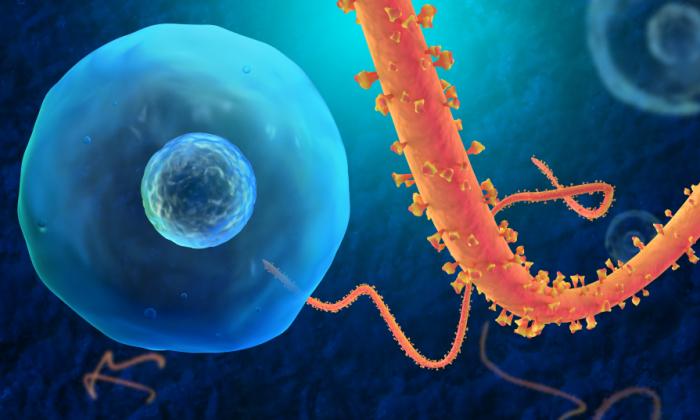 Sierra Leone has entered a 90-day period of enhanced surveillance that will be critical for early detection of any potential new cases of Ebola virus disease, say WHO.
It has been over 42 days - or two Ebola incubation cycles - since the last person confirmed to have Ebola virus disease (EVD) had a second negative blood tests, says the UN global health agency.
The news prompted celebrations and a candle-lit vigil in the capital Freetown as Sierra Leoneans marked the end of an epidemic that has killed over 3,500 of the nearly 9,000 people who contracted EVD. Among the dead were 221 health workers.
The World Health Organization (WHO) statement praises the "tremendous hard work and commitment" that Sierra Leone has shown in battling what has proved to be the most unprecedented EVD outbreak in human history.
Dr. Anders Nordström, WHO Representative in Sierra Leone, says:
"The World Health Organization commends the Government of Sierra Leone and the people of Sierra Leone for the significant achievement of ending this Ebola outbreak."
He says the world has not seen a country mobilizing its people and resources as Sierra Leone managed to do.
Following the announcement, thousands of people congregated for an overnight candle-lit vigil around the Cotton Tree, a huge tree in the center of Freetown, to pay tributes to the health workers who lost their lives.
Care and support for around 4,000 survivors
Reuters reports that Sierra Leone's first confirmed EVD survivor Victoria Yillia says she is happy that the disease that nearly killed her has ended, and she urges the authorities not to forget the survivors, many of whom have faced social stigma and persistent health problems.
EVD has left a lot of damage in its wake, notes the WHO statement; it has decimated families, the health system, the economy and social structure of Sierra Leone. All these now need to recover.
WHO staff will remain in the country to help the transition from outbreak control to enhanced vigilance and the recovery of essential health services.
The 90 days of enhanced surveillance will be critical for ensuring early detection of any potential new cases of EVD. Dr. Nordström adds:
"This new phase is critical as our goal is to ensure a resilient zero and that we can detect and respond to any potential Ebola flare ups. This period is about ensuring that we can consolidate the gains of existing systems to manage future risks."
Medical care and social support of the estimated 4,000 survivors who have ongoing health problems will continue to be a priority, says the WHO statement.
Survivors of EVD require ongoing medical care to manage complications from the infection that may develop during recovery. It is becoming increasingly evident that the virus can remain in parts of the body for some time afterward.
For example, a study that Medical News Today reported in May of this year showed how live Ebola virus was detected in a survivor's eye 2 months after recovery.
And in a more recently reported study, researchers found that 26% of men tested 7-9 months after their illness began had semen that tested positive for Ebola virus.
Perhaps the most well-known example of how Ebola can resurface many months after recovery is that of 39-year-old British nurse Pauline Cafferkey, who was readmitted to the high-level isolation unit at the Royal Free Hospital in London, UK, in early October. There, she is being treated for viral meningitis caused by her original Ebola infection.
Cafferkey was discharged from the Royal Free in January this year, after making a recovery from EVD that she contracted while working in Sierra Leone. While her doctors anticipate that the virus will eventually be eradicated from her body, they say she has a long recovery ahead of her and will be at the hospital for quite a while.