In the wake of the obesity epidemic the US is currently facing, keeping an eye on one's weight may be viewed as a positive health choice. But a new study looks at the other side of the coin and reveals that for adolescents and young adults - who are still forming their behaviors and beliefs around physical activity and food - self-weighing can have adverse psychological outcomes.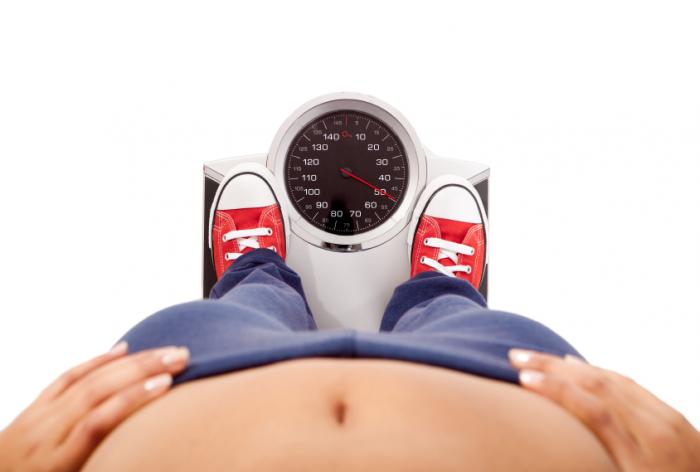 Teens who regularly weigh themselves - particularly females - are at risk of adverse psychological outcomes, according to the latest study.
The study, led by Carly R. Pacanowski, PhD, of the University of Minnesota, is published in the Journal of Nutrition Education and Behavior.
According to the Centers for Disease Control and Prevention (CDC), more than one third of adults in the US are obese, totaling 78.6 million people. Among children and adolescents between the ages of 2-19, this figure totals around 12.7 million.
With so many health complications linked to being overweight or obese, this is a public health issue that health care professionals are trying to tackle. But what happens when weight-control behaviors cross the line and become unhealthy?
Pacanowski notes that some health professionals have suggested that self-weighing could be harmful because it makes a person think about their weight, rather than their overall picture of health.
"Adolescent obesity is a public health concern," she adds, "but body dissatisfaction and weight concerns are predictors of eating disorders. This makes it critical that obesity-prevention programs avoid exacerbating these predictors by understanding how behaviors such as self-weighing affect teens."
'Self-weighing may not be an innocuous behavior'
To conduct their longitudinal study, the researchers tracked the self-weighing behaviors of nearly 2,000 young adults - 57% of whom were female - over a 10-year period as part of Project EAT (Eating and Activity in Teens and Young Adults).
By using study participants' descriptions of how often they self-weighed, the team was able to look at links between self-weighing and weight changes, psychological variables and behavioral outcomes.
The researchers ranked participants' self-weighing, ideal weight, weight concern, body satisfaction, self-esteem and depressive symptoms with a Likert scale. The adolescents self-reported their participation in unhealthy behaviors, and the researchers calculated their body mass index (BMI).
Results showed that females in particular who reported increases in self-weighing during the study period were more likely to have increases in weight concern and depressive symptoms, as well as decreases in body satisfaction and self-esteem.
The study authors note that their findings "suggest that self-weighing may not be an innocuous behavior for young people, particularly women."
Going into further detail, Pacanowski reports that "females who strongly agreed they self-weighed reported engaging in extremely dangerous weight-control behaviors at a rate of 80%."
Study cannot make causal link
The researchers conclude their study by noting that interventions should bear in mind the harmful consequences of self-weighing and balance them with any potential benefits.
Pacanowski adds:

"Clinicians should ask adolescent patients about self-weighing at office visits to determine any benefits or negative outcomes. Noting changes in this behavior over time can be helpful for investigating other, more concerning changes in well-being among young adults."
She notes that, because of the study's design, she and her colleagues are unable to make a causal link between self-weighing and adverse psychological outcomes.
However, because of their findings, she cautions that care should be taken when young adults report that they frequently self-weigh.
Medical News Today previously took an in-depth look at what constitutes a healthy weight.