While it is clear that "breast is best" when it comes to infant feeding, there are concerns that breastfeeding may expose babies to certain toxins in breast milk. Now, researchers have developed a new test that detects whether breast milk contains parabens or bisphenol A.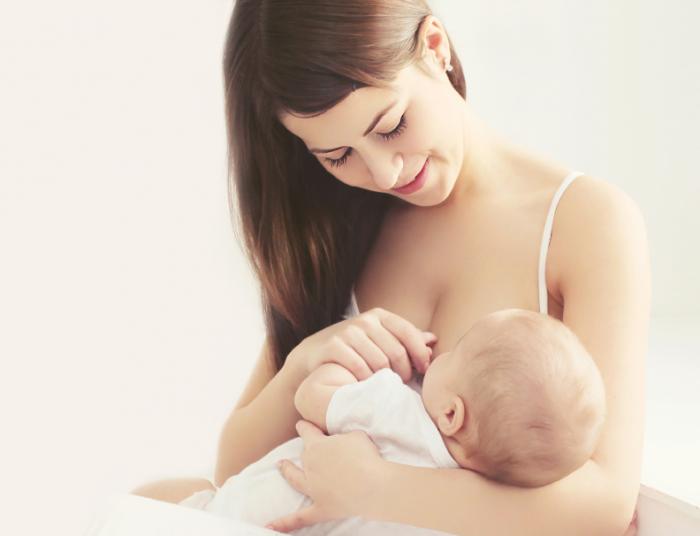 The new test can detect the presence of BPA and the PBs methylparabens, ethylparabens, propylparabens and butylparabens in breast milk.
Bisphenol A (BPA) is a chemical widely used in polycarbonate plastics - often used for food and drink packaging - and epoxy resins, which are used to line the inside of metal products, such as water supply lines and food cans.
Parabens (PBs) are chemicals commonly used as preservatives in cosmetics, including hair care products, moisturizers and make-up. PBs are also found in some foods and drugs.
Previous research has suggested that both BPA and PBs are endocrine-disrupting chemicals (EDCs), which interfere with the hormonal system, causing reproductive and developmental problems.
"In the last years, the capability of these chemical substances to interfere with important, physiological functions has been proven," says co-lead study author Alberto Zafra Gómez, of the Department of Analytical Chemistry at the University of Granada (UGA) in Spain.
"Moreover, it has also been proven that PBs are not metabolized in mammary cancer tissue, so it has drawn attention on its possible toxic and carcinogenic nature."
The most common ways in which humans are exposed to BPA and PBs are through skin contact, inhalation or direct ingestion.
New mothers exposed to these EDCs may pass them to their infants through breast milk, the study authors note, and because these infants are in the early stages of development, they may be more susceptible to the damaging effects of the toxins.
Almost all breast milk samples contained PBs, BPA
As such, the researchers have created a novel bioanalytic technique that can accurately identify the presence of BPA and the PBs methylparabens, ethylparabens, propylparabens and butylparabens in breast milk.
Fast facts about breastfeeding
In 2011, 79% of newborn infants started to breastfeed
49% of these infants were still breastfeeding at 6 months and 27% were breastfeeding at 12 months
The Healthy People 2020 objective aims to have 81.9% of newborns breastfeeding in the next 4 years.
According to the team, the novel technique consists of "ultrasound-assisted extraction (UAE) and a simplified and rapid clean-up technique that uses sorbent materials" to identify the EDCs.
In a study published in the Journal of Chromatography B, the team applied the method to breast milk samples from 10 women from Granada who breastfed their infants.
The team identified BPA in eight of the samples using the technique. In five of these samples, BPA concentrations ranged from 0.6-2.1 ng/mL.
Similar levels of PBs were identified in seven of the breast milk samples, the authors note, though one sample had a higher concentration of 1.3-5.4 ng/mL, while another had PB concentrations that were around ten times greater.
These findings indicate that BPA and parabens are present in almost all breast milk, according to the researchers, possibly due to mothers' heavy use of cosmetic products.
Additionally, they say their novel identification technique could help identify which levels of exposure to PBs and BPA may be most harmful to the health of both mother and baby.
Zafra Gómez explains:
"[Breast milk] is a valuable biological product that may serve as an indicator to the mother's exposure to different kinds of chemical compounds, specifically EDCs, as well as to the baby's exposure to them, as milk may be an important way of exposure to exogenous contaminants in the case of babies fed with it.

The control of these substances may inform us about the incidence and occurrence of diseases and other adverse effects related to these kind of molecules [...] in the mother as well as in the child, in the medium and long term."
The team adds that while their study sample was small, it should be noted that they found almost all breast milk samples were contaminated with BPA or PBs, emphasizing the need for further investigation in larger cohorts.
In August 2015, Medical News Today reported on a study that found the longer a baby is breastfed, the greater their exposure to toxic chemicals called perfluorinated alkylate substances (PFASs).