An antihistamine that is sold over the counter to treat allergies has been shown to partially reverse vision damage in people with multiple sclerosis. Results of the study are being presented this week at the American Academy of Neurology's 68th Annual Meeting in Vancouver, Canada.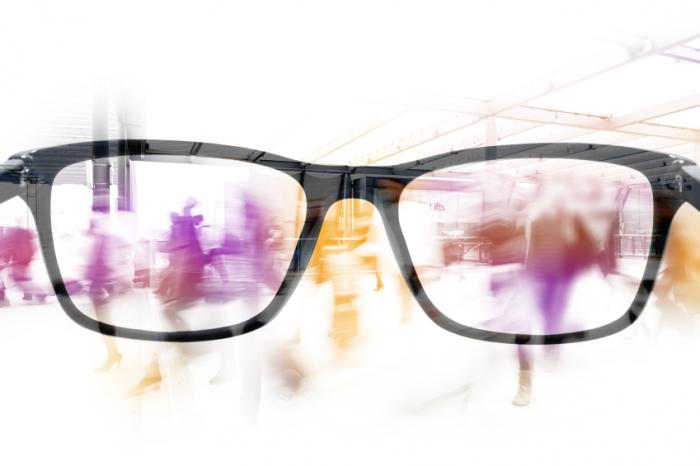 Blurred vision is often one of the first symptoms of MS, typically appearing between 20-40 years of age.
The drug, called clemastine fumarate, is a histamine H1 antagonist, which means it blocks histamine action at the H1 receptor, relieving allergic symptoms.
Vision damage is a hallmark of multiple sclerosis (MS), a disease of the central nervous system. It involves disrupted communication between the brain and other parts of the body.
MS is primarily regarded as an autoimmune disease, whereby the body launches an attack on its own myelin, which is the protective coating around the nerves.
First symptoms of MS typically appear between 20-40 years of age. The usual first symptoms are blurred or double vision, red-green color distortion or blindness in one eye.
Additionally, most people with MS encounter muscle weakness and difficulty with coordination and balance, which may be severe enough to hinder walking or standing.
Because the immune system destroys myelin, it eventually damages the nerves themselves. Signals to and from the brain become much slower. As a result, optic nerve damage is common in MS.
'First time a drug has possibly reversed damage done by MS'
For their study - led by Dr. Ari Green, of the Multiple Sclerosis Center at the University of California-San Francisco (UCSF) - the researchers used 50 participants with MS and optic neuropathy, which is damage to the nerve that sends signals from the eye to the brain.
Fast facts about MS
MS is a disease of the central nervous system
Initial symptoms typically present themselves between 20-40 years of age
There is currently no cure.
Over the course of 5 months, the participants - who were of an average age of 40 and who had MS for an average of 5 years - performed vision tests at the beginning and end of the study.
The researchers note that all participants had evidence of a stable chronic optic neuropathy, which means they were not recovering from their vision damage.
For one visual test, the researchers recorded the time it took for a signal to travel from the retina to the visual cortex. For a participant to be included, they had to have a transmission delay longer than 118 milliseconds in at least one eye, as well as evidence that they had a sufficient amount of nerve fibers to reinsulate.
According to the team, improvement in transmission delay is a biomarker of myelin repair.
During the first 3 months of the study, participants were either given clemastine fumarate or a placebo. Then, for the second 2 months, the participants initially given the placebo were given the drug, and vice versa.
Results showed that the patients who were taking the drug exhibited reduced delays in each eye - an average of about 2 milliseconds.
"This study is exciting because it is the first to demonstrate possible repair of that protective coating in people with chronic demyelination from MS," says Dr. Green. He adds that it "was done using a drug that was identified at UCSF only 2.5 years ago as an agent with the potential to help brain repair."
However, he warns that more research needs to be conducted before doctors can recommend the drug for people with MS.
Dr. Green adds:

"While the improvement in vision appears modest, this study is promising because it is the first time a drug has been shown to possibly reverse the damage done by MS.


Findings are preliminary, but this study provides a framework for future MS repair studies and will hopefully herald discoveries that will enhance the brain's innate capacity for repair."
A common side effect of clemastine fumarate is drowsiness, and study participants reported a small increase in fatigue while taking it.
Researchers are currently developing new medications that Dr. Green says are capable of more powerful effects.
Medical News Today recently reported on a study that suggested caffeine may stave off multiple sclerosis.