According to a statement released by the journal Circulation, most children in the United States between the ages of 2-19 years do not meet the American Heart Association's classification of ideal childhood cardiovascular health.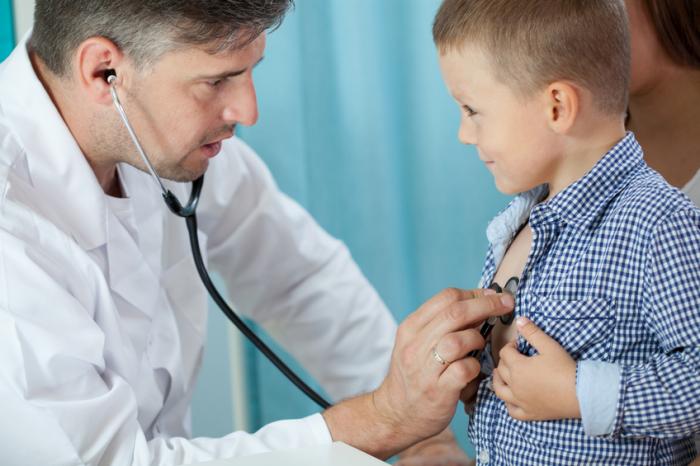 Few children have ideal cardiovascular health due to eating high-calorie, low-nutrition foods instead of fruits, vegetables, whole-grains, and fish.
The American Heart Association's (AHA) strategic goal document through 2020 details procedures and recommendations to determine the metrics to monitor cardiovascular health over time. The report focuses on cardiovascular health promotion and disease reduction in adults and children.
One crucial purpose of the program is to maintain ideal cardiovascular health from birth through childhood to young adulthood and beyond.
Specifically, the document discusses the promotion of ideal cardiovascular health in all children and the improvement of cardiovascular health metric scores in children currently classified as having poor or intermediate cardiovascular health.
It is widely recognized that the development of childhood cardiovascular and metabolic disease risk factors and the consequent loss of cardiovascular health are enhanced in childhood in combination with weight gain and obesity.
According to the Centers for Disease Control and Prevention (CDC), the prevalence of obesity has risen dramatically over the past four decades for youths 2-19 years of age. U.S. data indicate that 17 percent of 2- to 19-year-olds are obese, and an additional 15 percent are overweight.
Children's cardiovascular health measured by seven health factors
"Instead of taking a wait-and-see approach by treating disease later in adulthood, we should help children maintain the standards of ideal cardiovascular health that most children are born with," says Julia Steinberger, M.D., M.S., lead author of the new statement, professor in pediatrics and director of pediatric cardiology at the University of Minnesota in Minneapolis.
Seven health metrics and behavior indicators are used to determine if a child's cardiovascular health is poor, intermediate or ideal. These include:
Smoking status
Body mass index (BMI)
Physical activity level
Healthy diet score
Total cholesterol
Fasting blood glucose
"Engaging in these ideal health behaviors early in life can have a tremendous benefit on maintaining ideal health throughout the lifespan," says Dr. Steinberger. Data from the 2007-2008 National Health and Nutrition Examination Survey found that children in the U.S. were not meeting most of the AHA's ideal cardiovascular health guidelines.
Adolescents receive poorest BMI scores
Around one third of participants 12-19 years old were categorized as having poor smoking status and had tried a cigarette in the last 30 days. Prevalence was slightly higher in boys (34 percent) than girls (31 percent), and Mexican-Americans had the highest prevalence of poor smoking status (36 percent).
The prevalence of poor BMI is higher across older age groups, ranging from 9-11 percent in 2- to 5-year-olds, to 19-27 percent in 12- to 19-year olds. Younger children exhibit the highest prevalence of ideal BMI, whereas adolescents show the lowest prevalence of ideal BMI.
Levels of physical activity in the study were not high enough to protect the children's hearts. Among children between 6-11 years, half of the boys and just over a third of girls had physical activity levels meeting the daily recommended 60 minutes or more.
Activity levels decreased even lower in adolescents aged 16-19 years, to 10 percent in boys and 5 percent in girls.
Highest energy intake source from sugary desserts and beverages
A significant finding was that almost all the children in the study - around 91 percent - scored poorly on diet measures. The highest sources of energy intake per day for children 2-18 years were simple carbohydrates such as grain-based desserts and sugar-sweetened beverages.
"A primary reason for so few children having ideal cardiovascular health is poor nutrition - children are eating high-calorie, low-nutrition foods and not eating enough healthy foods, such as fruits, vegetables, whole-grains, fish and other foods strongly associated with good heart health and a healthy body weight," comments Steinberger.
Prevalence estimates for children and adolescents who met the ideal levels of the Healthy Diet Score were the lowest of all cardiovascular health metrics.
Blood pressure was the healthiest metric for all age groups, and most children also had ideal scores for total blood cholesterol and blood sugar levels.
"As pediatricians, we see a tremendous opportunity to strive towards true cardiovascular health if we think of the factors that maintain health early in life. It's much harder to turn back the clock."

Julia Steinberger, M.D., M.S.
The children's cardiovascular health recommendations reflect the guidelines released for adults in 2010 by the AHA.
Both the adult and child cardiovascular health guidelines will aid the AHA's goal to reduce death and disability from cardiovascular disease and their aims to increase cardiovascular health by 20 percent by 2020.
Read about how Apollo astronauts are more prone to cardiovascular problems.