You know that catchy tune that you can't get out of your head? Scientists are currently trying to get to the bottom of why it is so addictive. We spoke to an expert in the field about the future of earworm design and their evolutionary role.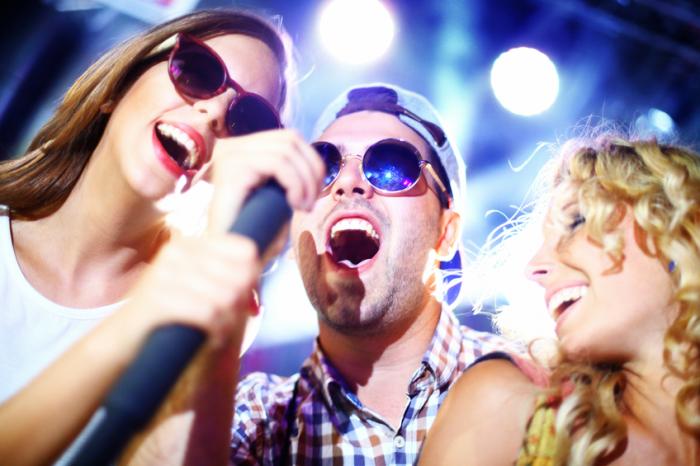 Researchers uncover the anatomy of an earworm.
Dr. Kelly Jakubowski has been playing violin since she was 5 years old and has been fascinated by music and musical performance for as long as she can remember.
As an undergraduate student, she began asking questions about what the brain does when it listens to music. Today, Dr. Jakubowski spends her professional life studying music psychology, including the fascinating concept of earworms.
Earworms, or, to give them their scientific name, involuntary musical imagery, are those melodies that get stuck in our heads and, often, cannot be shifted.
For the first time, this odd phenomenon has received a thorough scientific inspection. What exactly makes a tune into an earworm?
A commonly held belief is that songs that are regularly played on the radio and other media are more likely to become earworms. For the first time, research has confirmed that, although this is true, there is much more to musical stickiness than hearing a song multiple times.
The results of the study, carried out at Goldsmiths, University of London in the United Kingdom, are published this week in the journal Psychology of Aesthetics, Creativity, and the Arts.
To get to the bottom of this odd but intriguing phenomenon, the team analyzed data from 3,000 individuals who completed a questionnaire called "The Earwormery" between 2010-2013.
What makes an earworm?
Once the most common earworms had been collated, their structure could be analyzed. They took the top 100 songs described as earworms and matched them with 100 songs of a similar level of popularity, age, and style. Once the songs were paired, the researchers compared and scrutinized the ditties using "83 statistical summary and corpus-based melodic features and automated classification techniques."
There were some clear patterns that the earworm melodies had in common.
"These musically sticky songs seem to have quite a fast tempo along with a common melodic shape and unusual intervals or repetitions like we can hear in the opening riff of Smoke On The Water by Deep Purple or in the chorus of Bad Romance by Lady Gaga."

Dr. Kelly Jakubowski
Another shared trait is that the first phrase of an earworm rises in pitch and the second phrase falls in pitch, for instance - the first notes of "Moves Like Jagger" by Maroon 5, which ranked highly in the earworm stakes.
The songs most commonly reported as earworms were:
Bad Romance - Lady Gaga
Can't Get You Out Of My Head - Kylie Minogue
Don't Stop Believing - Journey
Somebody That I Used To Know - Gotye
Moves Like Jagger - Maroon 5
California Gurls - Katy Perry
Bohemian Rhapsody - Queen
Alejandro - Lady Gaga
Poker Face - Lady Gaga.
So, if you have ever been stuck repeating any of those tunes in your brain ad nauseum, you are not alone. The results make fascinating reading and open the door to other interesting questions. Medical News Today recently caught up with Dr. Jakubowski to find out more.
'Dissecting an earworm'
MNT: Do you think that, in the far future, an algorithm might be created that can automatically generate perfect, unshakable earworms?
Dr. Jakubowski: I think that computers will be able to write quite catchy melodies in the future and that research like mine can help a bit to inform about the rules needed to give to computers to generate said catchy melodies.
However, I think there is a human element that computers will not be able to capture in generating the 100 percent perfect earworm; we know from research that there are a lot of individual differences between different people in terms of the earworm experience and that people with certain personality traits and backgrounds are more susceptible to earworms than others.
I would also speculate that 'the perfect earworm' for one person will not be the same 'perfect earworm' for another, and this would thus pose a huge challenge to a computerized 'earworm generator.'"
MNT: Are you planning to carry out any follow-up studies, and if so, what are your plans?
Dr. Jakubowski: "Yes, now that we have revealed some melodic features that contribute to the earworm experience we want to look into other elements of the songs, such as the lyrics of the songs or the harmonic structure and instrumentation.
The features of the pitch and rhythm that our study looked into may be just the tip of the iceberg in terms of understanding what it is about certain melodies that make them so catchy."
MNT: Are earworms are a cross-cultural phenomenon? If so, do you have any theories as to why this "condition" might have evolved?
Dr. Jakubowski: "I wrote a paper with Lassi Liikkanen in which we looked at 80,000 tweets on Twitter from 173 locations throughout the world, suggesting this is a fairly widespread phenomenon in diverse locations throughout the world.
We speculate that one of the reasons earworms may have evolved is to aid consolidation of songs within long-term memory. In the days before written language, information was sometimes passed on via music, thus, it was quite important to evolve mechanisms to help us store musical information in memory. Nowadays, we don't pass on that much crucial information via music, but we do in some cases, such as teaching our children the ABCs."
The earworm phenomenon is an intriguing facet of the human experience. Further research will no doubt expand our current understanding of human psychology and the intimate relationship with have with melody.