More and more elderly adults are prescribed a moderate dose of statins as part of their treatment for cardiovascular disease. However, these drugs have been a subject of controversy, with healthcare professionals avoiding them because of alleged adverse effects. New research, however, suggests a high dose of statins may increase the survival rate of patients with cardiovascular disease.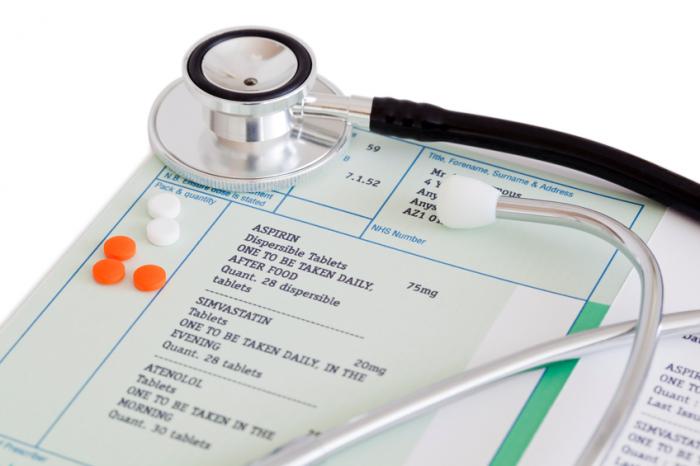 High-intensity statins increase survival rates for patients with cardiovascular disease.
Statins are a class of drugs commonly prescribed to combat cardiovascular disease (CVD) - the leading cause of disease and mortality in the United States - as they lower the level of cholesterol in the blood.
The Centers for Disease Control and Prevention (CDC) report that during 2003-2012, the percentage of adults over 40 years old using statins to lower their cholesterol has increased from 18 to 26 percent.
In 2013, the American College of Cardiology (ACC) and the American Heart Association (AHA) jointly recommended high-intensity statins therapy for patients no older than 75 years.
However, in 2014, the Veterans Affairs (VA) Health Care System recommended only moderate-intensity statins, citing insufficient evidence that high-dose statins might be better.
The ACC/AHA recommendation relied on a meta-analysis published in 2010 that showed a 0.8 percent improvement in the survival rate of high-intensity patients. The meta-analysis did not examine patients over 75 years old.
But new research supports the ACC/AHA guidelines and confirms that high-intensity statins may increase the survival rate of patients with cardiovascular disease, even in patients older than 75.
High- vs. low-dose statin therapy
Researchers at Stanford University School of Medicine have conducted a large national study comparing a high-intensity dosage of statins with moderate-intensity treatment.
The results were published today in the journal JAMA Cardiology.
The researchers, led by Dr. Fatima Rodriguez, examined the records of 509,766 patients aged 21-84 with atherosclerotic cardiovascular disease (ASCVD) who were receiving care from the VA Health Care System.
The study looked at comorbidities and cholesterol values and monitored mortality rates for 1 year, between April 1, 2013, and April 1, 2014.
Thirty percent of patients received high-intensity statins, in the form of atorvastatin, rosuvastatin, and simvastatin, 46 percent received moderate-intensity therapy, and 6.7 percent received low-intensity statins.
The intensity of the doses was prescribed in accordance with the ACC/AHA guidelines and definitions. The guidelines define high-intensity statins as rosuvastatin, 20 or 40 milligrams a day, and atorvastatin, 40 or 80 milligrams a day.
Lowest mortality rates with highest statin doses
The study followed-up on the patients for 492 days, during which they noticed an inverse correlation between the intensity of the statins and mortality rates.
Patients who received the highest doses of statins had the lowest mortality rates.
The 1-year mortality rates were 4 percent for those who received high-intensity statin therapy, 4.8 percent for those receiving moderate-intensity therapy, 5.7 percent for those receiving low-intensity therapy, and 6.6 percent for those receiving no statins at all.
The researchers also found that maximum doses of high-intensity statins led to the highest survival rates, compared with sub-maximal doses of the same high-intensity statins.
The positive effects of high-intensity statins could be observed across all ages, with results being consistent for younger patients, as well as those over 75.
Commenting on the findings, Dr. Rodriguez and team write:
"We evaluated the real-world practice of statin use by intensity and its association with all-cause mortality in a national sample of patients with ASCVD in the VA health system. We found an inverse graded association between intensity of statin therapy and mortality.

These findings suggest there is a substantial opportunity for improvement in the secondary prevention of ASCVD through optimization of intensity of statin therapy."
New study may change treatment practices
Despite the conflicting recommendations for statin treatment, this study was carried out on a larger sample size and used detailed patient records from the VA health records, which provided researchers with unique insights into clinical and administrative variables.
The authors of the study point out that despite their benefits, statins are still being underused. The researchers refer to the so-called treatment-risk paradox, where patients at the highest risk of developing CVD should be treated most aggressively, but are not.
As Dr. Rodriguez points out, the research "suggests to practitioners that instead of starting a patient on a low dose, [they should] just go ahead and put them on the maximum dose they can tolerate."
The authors point out that adverse health effects must still be considered on an individual basis and discussed with the patient.
The ACA/AHHA guidelines do not specifically support high-intensity statins for patients over 75, as until now, there were not enough clinical trials to support such a treatment. But according to this new study, these guidelines should now be amended.
"There are a lot of guidelines and recommendations out there, so I think we also have to make the system better. Maybe hospitals can employ a clinical reminder to doctors, a message that pops up on the doctor's screen that asks why a cardiovascular patient isn't on a high-intensity statin."

Dr. Fatima Rodriguez
Senior study author Dr. Paul Heidenreich also adds that "this should give clinicians, physicians and nurse practitioners more comfort in following the American College of Cardiology and American Heart Association guidelines and putting people with prior cardiovascular disease on a high-intensity statin."
Read about how the harms of statins may have been overestimated.