What is the life expectancy and outlook for COPD?
Last reviewed
Last reviewed Tue 3 Jan 2017
Chronic obstructive pulmonary disease is a term for many health conditions that affect a person's lungs on a chronic basis.
It causes airflow obstruction, and this impacts a person's ability to get enough oxygen into the lungs and effectively move it through the body.
Because the body requires oxygen to survive, the condition can often prove fatal. Exposure to cigarette smoke is associated with 90 percent of chronic obstructive pulmonary disease (COPD) cases, according to the Cleveland Clinic.
When a person has COPD, the damage to their lungs cannot be reversed, and the condition therefore tends to worsen with time. Currently, there is no cure for COPD.
Stages of COPD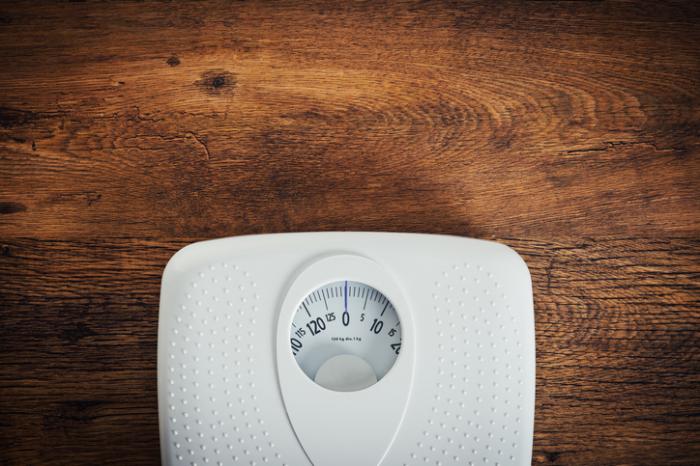 One of the four key values in calculating a BODE score is a person's BMI.
The American Thoracic Society, British Thoracic Society and the European Respiratory Society have identified a staging system that identifies COPD by disease severity. There are four stages as follows:
Stage 1: mild
Stage 2: moderate
Stage 3: severe
Stage 4: very severe
Another name for stage 4 COPD is end-stage COPD.
How do experts measure the severity of COPD?
Doctors use several measurements of lung function, symptoms, and a person's overall health to determine the severity of COPD.
One example of a measurement tool for COPD is the BODE scale. BODE stands for body mass index (BMI), obstruction, dyspnea (shortness of breath), and exercise capacity.
Four key values are necessary for calculating a BODE score.
They are:
FEV1 percentage: This is a measurement of forced expired volume a person can exhale in 1 second. When a person has COPD, their lungs do not expel air freely. This test is usually performed at the office of a pulmonologist, or lung doctor. First, the patient must use a type of medication, known as a bronchodilator, that opens up the airways as much as possible in order to support breathing. The results are expressed as a percentage. The lower the percentage, the more severe the COPD.
Six-minute walk test distance: The distance a person can safely walk in six minutes.
BMI: How a person's weight compares to their height, gender, and bone structure.
Level of breathing difficulty: Those who become more easily winded will have higher scores on the BODE scale.
BODE scores range from 0 to 10, with 10 being the most impaired in terms of functioning with COPD. A person can click here to find an automated calculator to determine a BODE index.
Another commonly used system is the ADO scale, which stands for age, dyspnea, and obstruction. The dyspnea, obstruction, smoking, and exercise capacity (DOSE) scale is also used.
Life expectancy and outlook
One of the strongest predictors of life expectancy with COPD is the FEV1 percentage. According to the University of Cincinnati, studies have shown that about half of the people with an FEV1 percentage under 35 do not survive longer than 4 years.
However, predictive tests like the FEV1, BODE, or other scales are only a doctor's best estimate of life expectancy. Many people live longer, while others may have shorter lifespans.
According to an American Lung Association report on COPD:
In 2009, nearly 134,000 people died from COPD.
The number of deaths was higher in females (70,066) than in males (63,899).
The annual national healthcare costs of COPD are around $50 billion in direct and indirect costs.
COPD is the third leading cause of death after heart disease and cancer.
Women are twice as likely as men to be diagnosed with chronic bronchitis.
Women are also more likely to be diagnosed with emphysema than men.
Management
Doctors will consider the symptoms each individual patient is experiencing, along with their other medical conditions, in order to prescribe an optimal medication regime.
While there is no cure for COPD, medications can help to reduce severe symptoms and could help a person with COPD to enjoy a better quality of life when possible.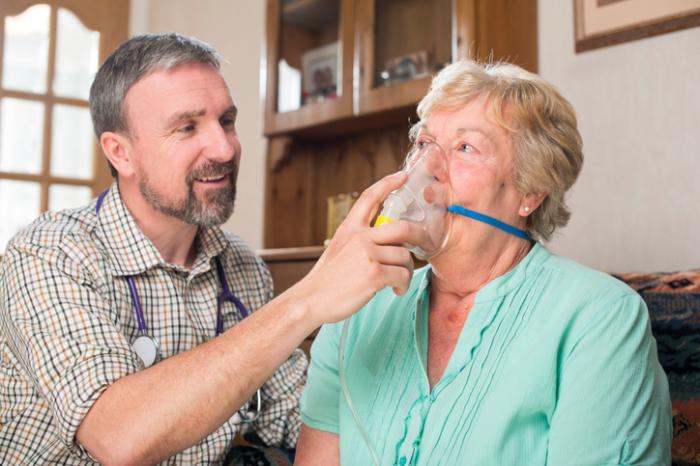 Oxygen therapy may be used as a medication to help reduce symptoms of COPD.
Medications commonly used to manage COPD include:
Bronchodilator therapy: This includes using medications such as inhaled albuterol to immediately open up the airways
Maintenance medications: For example, long acting bronchodilators and other medications that are used daily can help to keep airways open and decrease mucus production
Corticosteroids: This includes oral and inhaled steroids to reduce inflammation in the lungs
Oxygen therapy: Those who have difficulty maintaining an appropriate oxygen level may benefit from wearing an oxygen mask at home or on a permanent basis
Pulmonary rehabilitation involves sessions with a respiratory therapist or other lung specialist who teaches techniques for better breathing with COPD.
Rehabilitation services may also include nutritional counseling and education on COPD. These options are best suited to people with stable COPD and whose symptoms are not getting worse over time.
A person with COPD is likely to experience episodes when their routine symptoms suddenly become worse. These are known as COPD exacerbations. They often require different medications, hospitalization, and sometimes respiratory or ventilator support until the exacerbation is controlled.
In some instances, lung surgeries, including lung transplantation, are used to manage COPD. However, a transplant is only appropriate for a small number of people with COPD.
Hospice and palliative care
According to the Arizona Center on Aging, an estimated 30 percent of individuals experiencing end-stage COPD seek hospice care. This can be a difficult decision, but hospice and palliative care services can provide significant support.
Palliative care services can provide specialist assistance in order to reduce symptoms whenever possible. They also provide support to the family and make patient quality of life and comfort a priority.
Hospice care is traditionally reserved for those whose symptoms indicate that the end of life is near.
Examples of these symptoms can include:
Oxygen dependence
Experiencing one or more hospitalizations related to COPD within a year
Weight loss, muscle wasting, or decreased ability to perform daily activities
Aged 70 years or above
Having additional health conditions that may affect a person's life span, such as heart disease, kidney, or liver problems
Having an FEV1 that is less than 30 percent of a person's predicted value
Many insurance companies will pay for hospice and palliative care services. A doctor can advise about available services.
Lifestyle tips
There is no cure for COPD, but there are things that people can do in order to make living with COPD more manageable.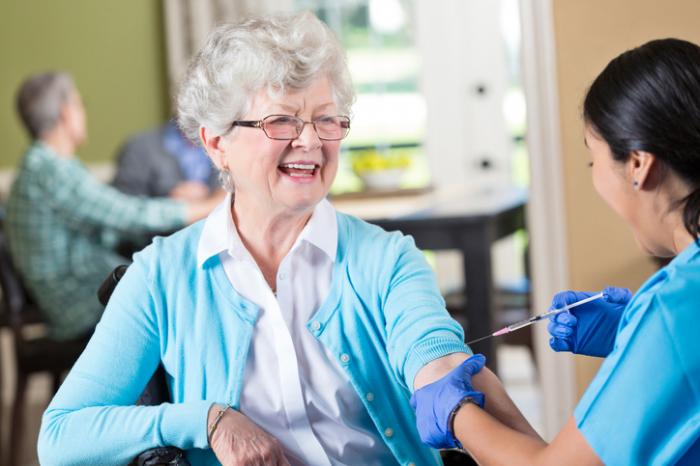 Receiving the flu shot yearly and enquiring about the pneumonia vaccine may be recommended for people with COPD.
These include:
Getting the flu shot every year and asking the doctor about the two types of pneumonia vaccine and the tetanus vaccine, which includes protection against whooping cough
Keeping up with immunizations can protect immunity and reduce the likelihood of a COPD exacerbation
Making and keeping all required doctor's appointments related to lung health
Participating in a COPD exercise training program, in which special therapists offer training in breathing techniques that increase the ability to exercise
Reducing exposure to tobacco smoke, chemical irritants, and pollution
Seeking treatment at once if a fever or worsening symptoms develop that could be signs of a lung infection
Stopping smoking for patients who currently smoke
Taking all COPD medications prescribed and using inhalers as the doctor directs
How people can help someone with COPD
In the late stages of COPD, a person may have difficulty performing physical activity of any kind. They may not be eating enough due to breathlessness, and experiencing long and tiring coughing spells.
In the later stages, the patient may rely heavily on family or friends for assistance with daily activities.
Family or friends can help a person with COPD by:
Keeping a list of current medications, vitamins, and supplements, including the name of the medication, the dose, and how often the person takes it
Identifying symptoms that indicate a COPD exacerbation or other conditions where a person should seek medical attention
Accompanying the patient to any necessary doctor's appointments or rehabilitation
Providing social support through meals and companionship and making changes to activities and outings whenever possible
It may also help to hold a "family meeting" to divide up the responsibilities. This could include daily chores, medication management, and taking a person to appointments. Dividing responsibilities can help to reduce caregiver fatigue and help to prevent loneliness and isolation.