Understanding and treating ER-positive breast cancer
Last reviewed
Last reviewed Fri 7 Apr 2017
Certain breast cancers occur as a direct result of the many hormone receptors on the surface of breast cells. These receptors are made up of proteins that accept hormones that tell the cell when to grow. In cases of cancerous cells, the cell begins to grow uncontrollably.
There are two main types of hormones responsible for breast growth: estrogen and progesterone. Either of the two receptors, or both, could be present in breast cancer cases.
Hormone receptors in breast cancer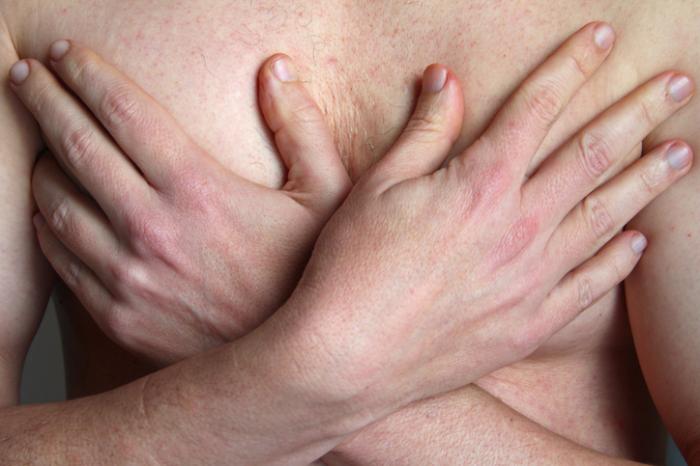 Male breast cancer is rare but, if diagnosed, treatment may be similar to that for women with hormone receptor breast cancer.
ER-positive breast cancer is diagnosed when the cancerous cells receive growth signals from estrogen. Estrogen receptors are the most common type of hormone receptor on breast cells. This is why estrogen receptor-positive (ER-positive) breast cancer is so common.
In contrast, progesterone-positive (PR-positive) breast cancer cells receive their growth signals from progesterone. If the cancer cells are a mix of both types of receptors, a doctor may refer to the cancer as hormone receptor-positive breast cancer.
Every 2 out of 3 cases of breast cancer are hormone receptor-positive, but ER-positive breast cancer is one of the most common breast cancers diagnosed.
Breast cancer in men
Although far less common, men may also develop breast cancer. Men have a 1 in 1,000 chance of developing breast cancer in their lifetime. Because it is extremely rare, men often ignore the lump until more aggressive symptoms appear, making men more likely to be diagnosed in later stages.
Most men with breast cancer have hormone receptor-positive breast cancer. This means that they are likely to receive similar treatment for their breast cancer to women with hormone receptor breast cancer.
Symptoms
Symptoms for ER-positive breast cancer are similar to any type of breast cancer. The most common symptom of breast cancer, including ER-positive breast cancer, is a lump.
Other symptoms that can occur include:
skin irritation or dimpling
discharge from the nipple
breast swelling
pain in the breast or nipple
redness or thickness of the nipple or breast skin
a change in breast shape
At times, the lump is not noticeable through surface exams and requires a mammogram for detection.
Tests and diagnosis
After the initial diagnosis of breast cancer, a doctor or team of doctors needs to determine the cause of the breast cancer. In order to do this, they may perform a biopsy where they remove a small amount of the cancerous tissue and examine it. They may also remove a tumor through surgery and carry out testing once this is done.
Immunohistochemistry or IHC testing is done specifically to detect estrogen and progesterone receptors in cancer cells from a sample of tissue.
The IHC test will help the doctor determine the proper course of action to treat the breast cancer. It specifically looks for the proteins that act as receptors for estrogen and progesterone.
Treatment
The way that a doctor treats ER-positive breast cancer depends on many factors, including the stage of cancer, how much it has spread, and the source of cancer. If the cancer is ER- or PR-positive, hormone therapy will almost certainly be included in the treatment plan for the patient.
There are a few different types of hormone treatments a patient might undergo.
Luteinizing hormone-releasing hormone agents (LHRHs)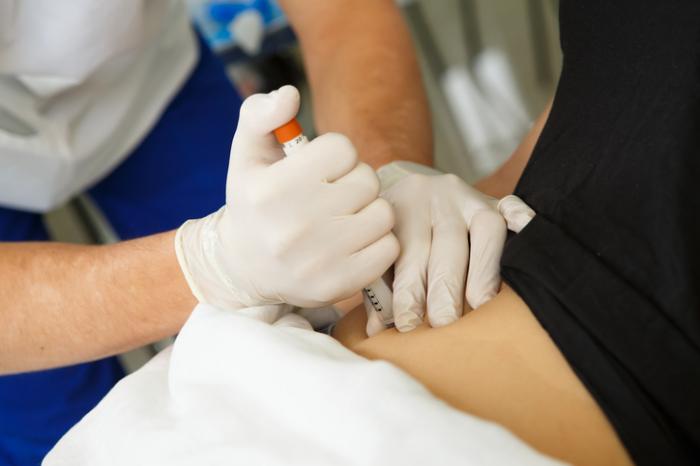 LHRHs stop the production of estrogen in the ovaries and are administered via stomach injections.
LHRHs work by "turning off" the production of estrogen in the ovaries. As a result, less estrogen is available to support the growth of ER-positive breast cancer.
LHRHs are often given through injection in the stomach once a month for several months, or every few months for several months. This treatment is most common with premenopausal women with early-stage, ER-positive breast cancer.
Current research suggests this group should have these injections for at least 2 years. The length of time that people should take these hormone treatments for continues to be studied, with several trials examining their use over longer periods.
Some of the medications that are used include Zoladex, Lupron, and Trelstar. In premenopausal women, the ovaries generally begin to function normally again several months to a year after treatment ends.
Aromatase inhibitors
Aromatase inhibitors reduce the availability of estrogen, by blocking aromatase. Aromatase is an enzyme that converts androgen (a hormone) into estrogen. Blocking this enzyme means that there is less estrogen available to encourage ER-positive breast cancer cells to grow.
Aromatase inhibitors only work in women who have already gone through menopause. They target the adrenal gland and fat tissue where estrogen is made, as opposed to preventing its production in the ovaries. This only works because postmenopausal women receive much less estrogen from their ovaries than premenopausal women.
Some of the most common aromatase inhibitors include Arimidex, Aromasin, and Femara. A doctor will determine which is best for each individual.
Selective estrogen-receptor response modulators (SERMs)
SERMs act as blockers on the breast cells. These chemicals attach to the estrogen receptors in breast cells, effectively stopping estrogen from sending the signal to the cell to grow.
Tamoxifen is the SERM most commonly used to treat ER-positive breast cancer. Postmenopausal women with advanced ER-positive breast cancer may be prescribed Fareston instead.
Estrogen-receptor downregulators (ERDs)
ERDs work in a similar way to SERMs, by blocking the effects of estrogen. They do this by making less room for estrogen to attach to receptors within breast cells.
ERDs also work to reduce the number of estrogen receptors on the cell. They change the shape of estrogen receptors, meaning they don't work as well.
Faslodex is an ERD that may be used to treat advanced, ER-positive breast cancer in postmenopausal women. Doctors may prescribe Faslodex if other hormone therapy medicines, such as Tamoxifen, are not working.
For premenopausal women, there is another, much more invasive option to consider. Prophylactic ovary removal is an aggressive way to significantly lower the amount of estrogen in the body.
Often used as a last resort, prophylactic surgery is serious and can have a considerable impact on a woman's life, including not being able to have children.
Life expectancy
The overall outlook for people with ER-positive breast cancer is good. As with most cancers, the earlier a patient discovers and treats the ER-positive breast cancer, the better.
There are five stages of cancer that help a doctor determine both treatment and life expectancy. The stages range from 0 to 4, with 0 being the most treatable and 4 being the most advanced.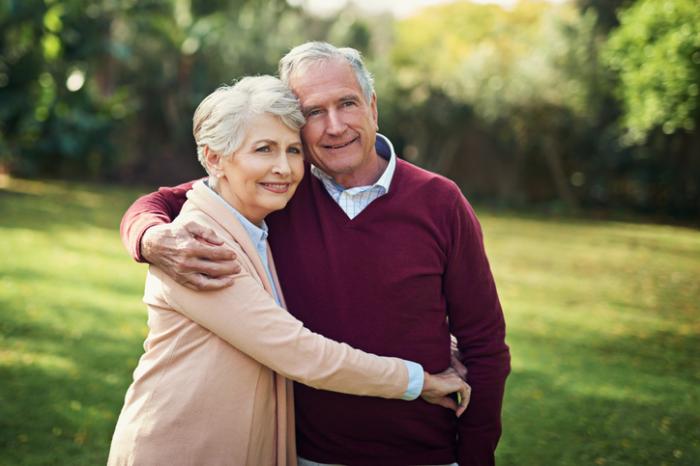 The earlier ER-positive breast cancer is diagnosed the higher the survival rate.
According to the American Cancer Society, 5-year survival rates for ER-positive breast cancer for the five stages are:
stage 0: close to 100 percent
stage 1: close to 100 percent
stage 2: 93 percent
stage 3: 72 percent
stage 4 (metastatic stage): 22 percent
The earlier that breast cancer is discovered and treated, the better the chances the patient has at survival. Generally speaking, a patient at stage 0 and 1 with ER-positive breast cancer is likely to have an average lifespan.
It is important that a doctor tests for and treats the ER-positive cancer with hormone treatments that are suitable for each individual.
Recommended related news
---