Tanning mishaps happen. From bad tan lines to streaky or uneven tans, there are plenty of reasons to fade a tan fast.
In this article, we provide four natural solutions that may help get rid of a suntan.
Natural ways to get rid of a suntan
Getting rid of a suntan takes a bit of time and effort. The following methods, however, may help a person get rid of a suntan:
1. Cover up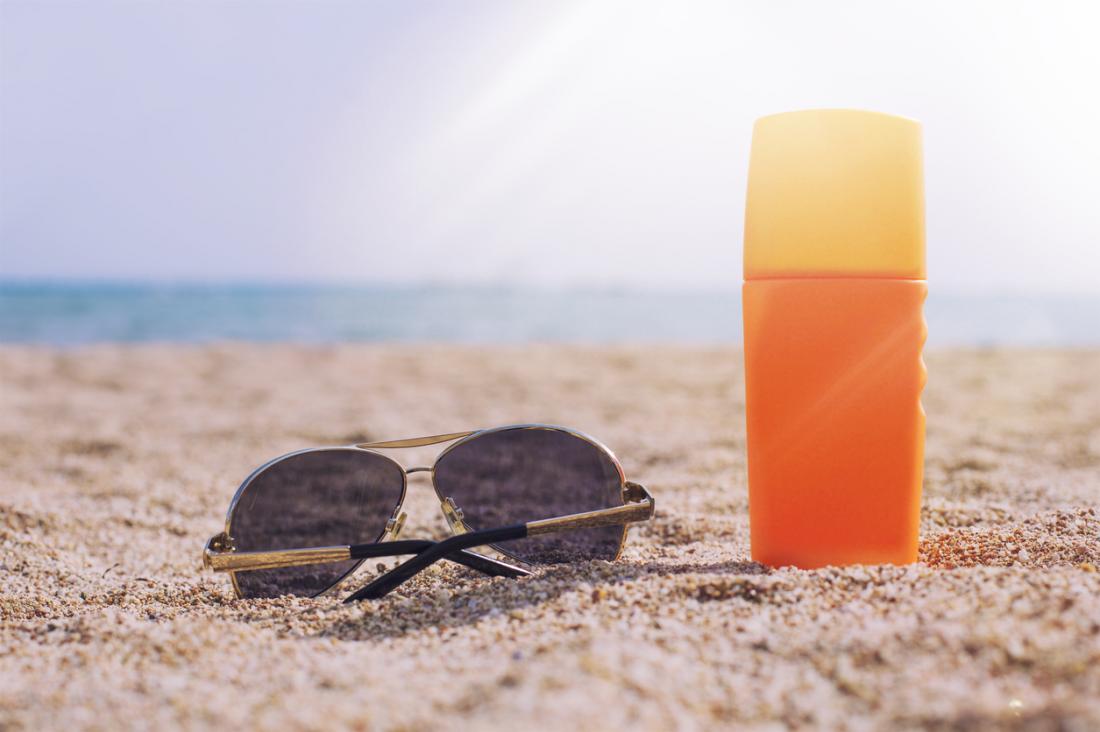 Wearing sunscreen everyday may prevent a suntan.
Unfortunately, even with several methods to speed up the process of getting rid of a suntan, the best method is to wait it out.
The skin needs time to go through the process of shedding the top layers while the layers underneath rise to the surface. This process takes about a month. During this period, a tan will fade naturally as long as it is not exposed to more sun.
While this takes place, covering up with makeup and clothing may be the only real way to conceal a suntan.
2. Dairy products
Using certain dairy products on the skin may help a tan fade faster.
Dairy products, such as yogurt and buttermilk, contain lactic acid. Lactic acid is one of the acids skin care companies use as an alpha hydroxy. Alpha hydroxys are exfoliants, so using yogurt or buttermilk on the skin may act as a natural exfoliant.
To take advantage of dairy to fade a suntan, try applying yogurt to the tanned areas of skin. The yogurt should be left on for 10 minutes and then washed off.
3. Lemon juice
Lemons contain high levels of vitamin C, which is a powerful antioxidant and depigmenting agent.
Vitamin C helps interrupt the generation of melanin, a pigment that is responsible for eye, hair and skin color. Try rubbing lemon juice directly on the skin after sun exposure to reduce the risk of the skin darkening.
4. Exfoliation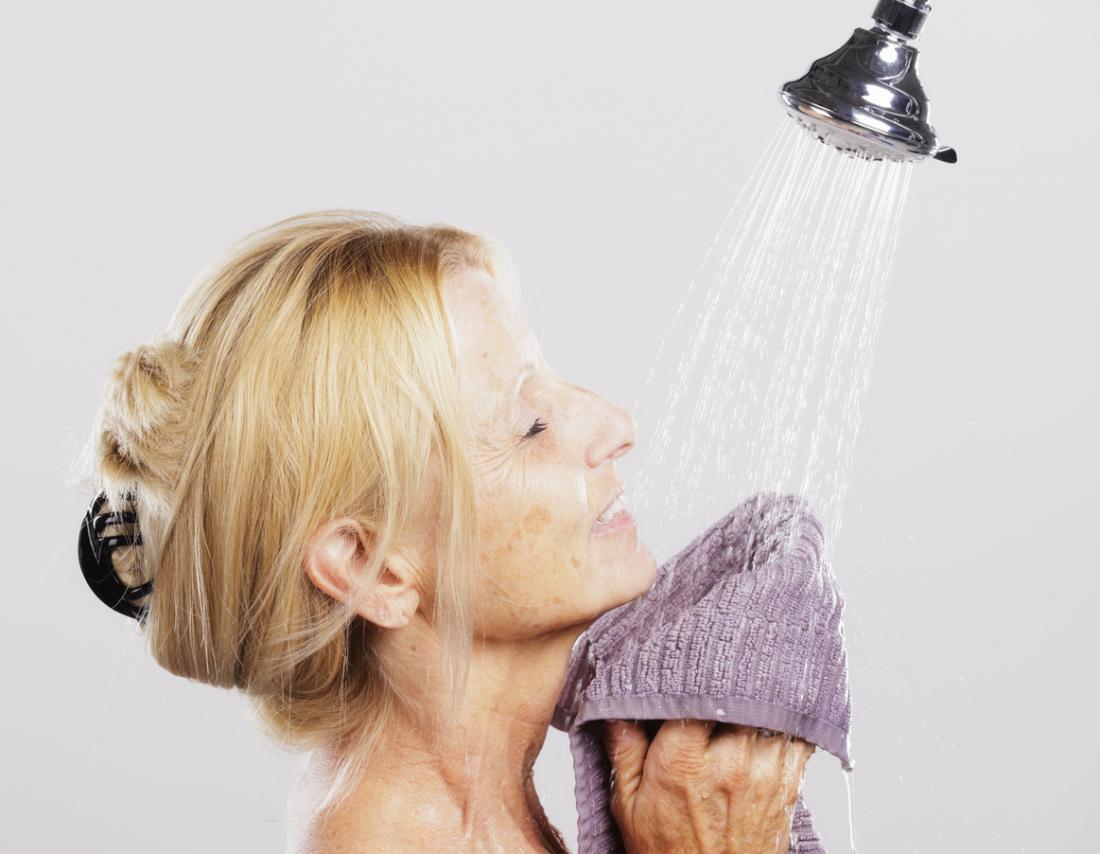 Using a washcloth on the skin may help to remove a suntan.
Exfoliation is the process of removing the outer layer of dead skin cells. Wait until the skin is not painful or inflamed before trying this method, as very tanned skin may still be sensitive due to sun damage.
A person can exfoliate in a variety of ways including:
rubbing a bath brush, loofah, or washcloth over the skin in a circular motion
using a scrub to slough away dead skin
for non-sensitive skin, using a mild chemical exfoliant with alpha or beta hydroxy acid
People must take care when exfoliating. Over-exfoliation may irritate the skin and cause redness, breakouts, or other irritation.
Before exfoliating, a person should check the ingredients in the skin care products they currently use. Certain products contain retinoids, or other ingredients that may already have an exfoliating effect on the skin and using any of the above exfoliation measures may cause increased irritation and redness.
After exfoliating, moisturize the skin to keep it hydrated. Sunscreen will prevent further tanning from occurring.
Preventing a tan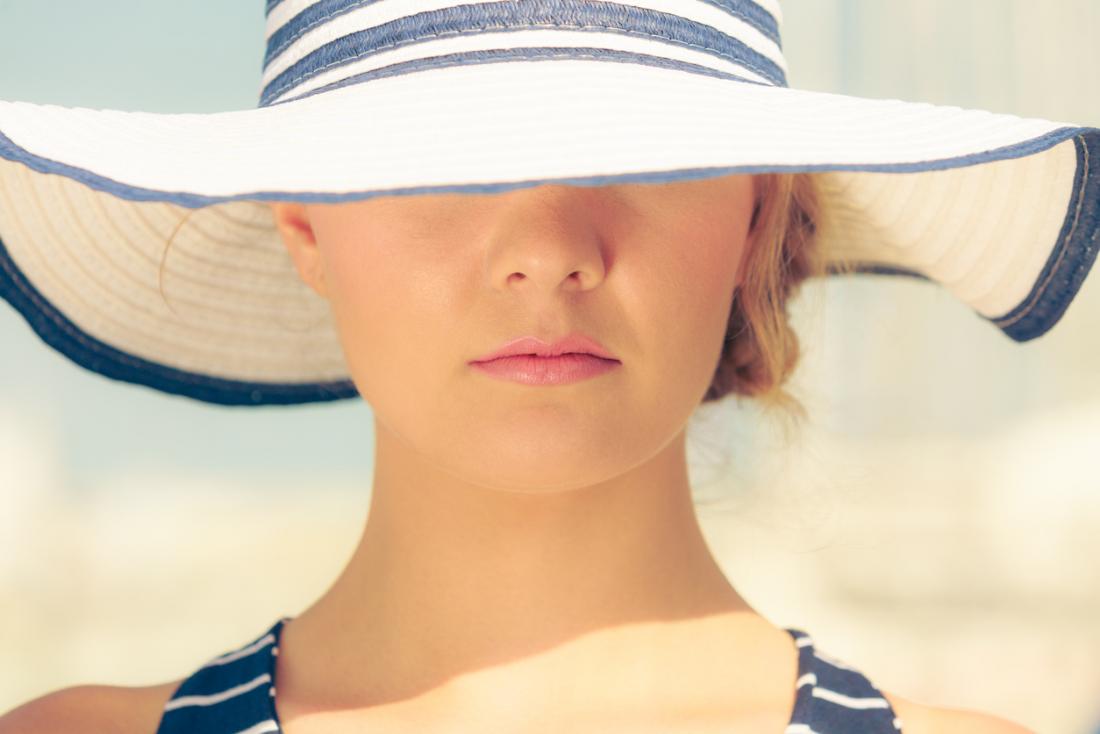 Staying out of the sun between 10 a.m. and 2 p.m, and covering up with clothing is recommended to help prevent a tan.
The best way to get rid of a suntan is to prevent getting one in the first place. However, if someone already has a suntan, prevention will prevent the tan from getting darker.
Sun safety is key to preventing both suntans and sunburns. People who want to avoid getting a suntan should follow the same measures a person would take to prevent sunburn.
Prevention methods include:
Wearing sunscreen every day.
Choosing the proper sunscreen. Sunscreen should be SPF 30 or higher and protect against both UVA and UVB rays. Water resistant sunscreen is also a good idea.
Using enough sunscreen. An ounce or more is the minimum a person should apply for sun safety.
Reapplying sunscreen every 2 hours or after swimming or sweating.
Avoiding the sun during the peak sun hours of 10 a.m. to 2 p.m..
Covering up with clothing. Long pants and sleeves, wide brimmed hats, and sunglasses offer some protection.
Using a lip balm with sun protection when outside.
Covering easily forgotten places, such as the scalp, tops of the hands and feet, and the ears.
Taking extra care in situations where the sun reflects. Snow, water, and sand all reflect sunlight back, making tanning and burning more likely.
Risks
Many people believe that because their skin has tanned and not burned, they are not accumulating sun damage and its associated risks. However, suntans are a sign of sun damage.
Sun damage puts people at risk of the following:
premature aging, including wrinkles and dark spots
sunburns
actinic keratoses
photokeratitis
weakened immune system
Outlook
There is no such thing as a safe tan, as tanning is a sign of sun damage. The skin should be protected from the sun as much as possible.
Using sunscreen with proper SPF, wearing protective clothing, and staying in the shade as much as possible can help protect the skin from the sun's rays.
People should use sun protection whenever they spend considerable time outdoors, including during colder weather and on cloudy days.
Radiation from the sun's rays is still present in both situations and may lead to suntans or burns for some.