Desmoid tumor: Symptoms, treatment, and prognosis
Last reviewed
Last reviewed Tue 12 Sep 2017
Desmoid tumors are rare, noncancerous growths that develop in connective tissue, such as muscle. Also known as aggressive fibromatoses, they can occur almost anywhere in the body.
Although not considered cancer, they can grow fast and may be difficult to remove.
Desmoid tumors are fibrous growths that arise from connective tissue, such as muscle, bone, ligament, or tendon. They are very rare, with just 900 people in the United States diagnosed every year.
Most people with desmoid tumors survive. If a desmoid tumor can be removed safely, surgery is the preferred option.
Fast facts on desmoid tumors

Unlike cancer, desmoid tumors do not metastasize, meaning they do not spread from one area of the body to another.
The tumors tend to be aggressive, growing quite large quickly, but they can also be slow growing.
Desmoid tumors found in surface areas are often less aggressive than those found deep in the body, such as in or near organs.
What is a desmoid tumor?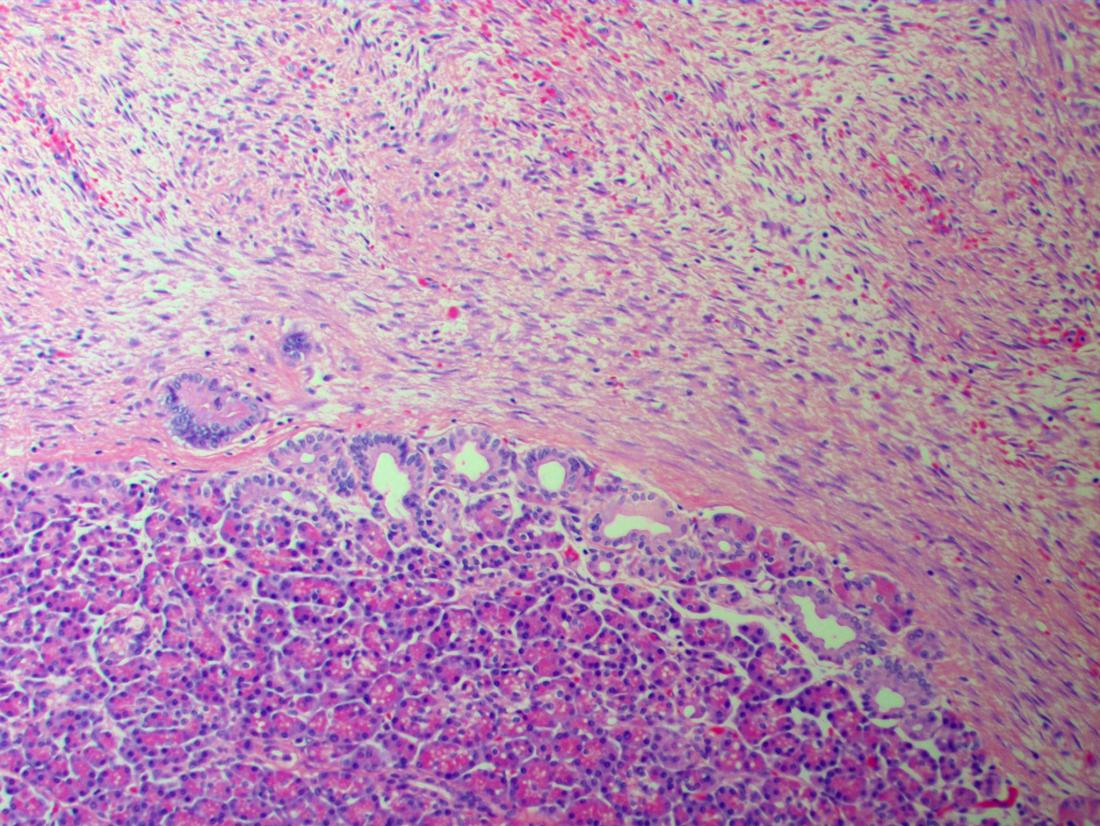 Desmoid tumors are aggressive and grow quickly.
The connective tissue contains cells called fibroblasts that provide structural support and protection to vital organs. Mutations in fibroblasts can cause them to grow out of control, turning into desmoid tumors.
The tumors do not spread, but they can grow so large that they interfere with vital functions. They can, for example, compress the lungs, liver, intestines, or other vital organs. They can also be difficult to remove, which means they are sometimes fatal.
The most common symptom of a desmoid tumor is a relatively firm mass or lump. The lump is often mildly painful. Other symptoms include:
rectal bleeding and severe abdominal pain when a desmoid tumor in the abdomen compresses the intestines
localized pain or stiffness when a desmoid tumor compresses nerves, blood vessels, or an organ
limping and other mobility difficulties, particularly when associated with a lump or growth
Although desmoid tumors can grow virtually anywhere, they typically develop in the shoulders, legs, or upper arms. They also commonly grow in and around the organs of the abdomen, such as the small or large intestines. For this reason, doctors often talk about desmoid tumors that are intra-abdominal or within the abdomen and extra-abdominal or outside the abdomen.
Diagnosis and treatment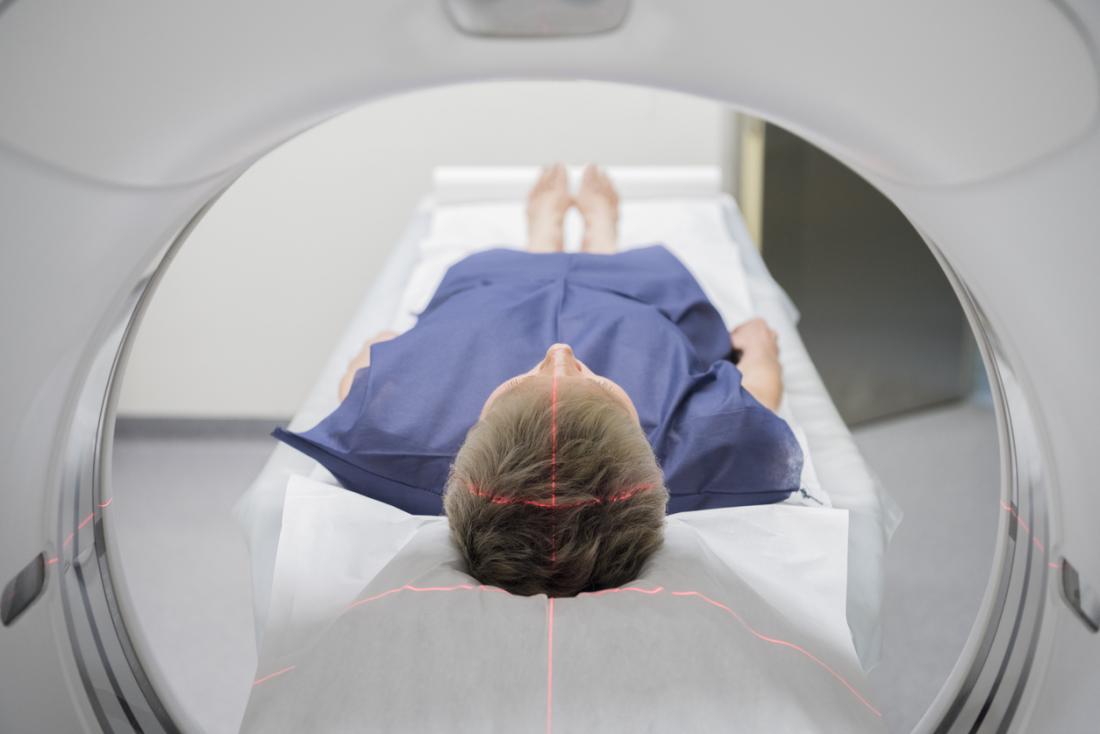 A CT scan can help to diagnose a desmoid tumor.
Diagnosing a desmoid tumor typically begins with an ultrasound of the growth. The doctor will also perform a biopsy to check for the presence of cancerous cells and rule out other potential causes of the tumor. In most cases, a biopsy uses a needle to remove a few cells that a doctor can then view under a microscope.
After a diagnosis, it is important to assess whether the tumor is attached to nearby organs. This may determine whether it can be removed safely. An MRI or CT scan can provide more information about where and how the tumor is growing.
Because desmoids often invade surrounding structures, including blood vessels and organs, the surgeon will remove a margin of tissue, surrounding the tumor, as well. This lowers the risk that microscopic desmoid cells have invaded surrounding areas.
There are also nonsurgical treatment options for desmoid tumors, including:
radiation
nonsteroidal anti-inflammatory drugs (NSAIDs)
hormone therapy
experimental treatments
Following both surgical and nonsurgical treatment, a person may need physical therapy to regain function in the areas affected by the tumor.
Risk factors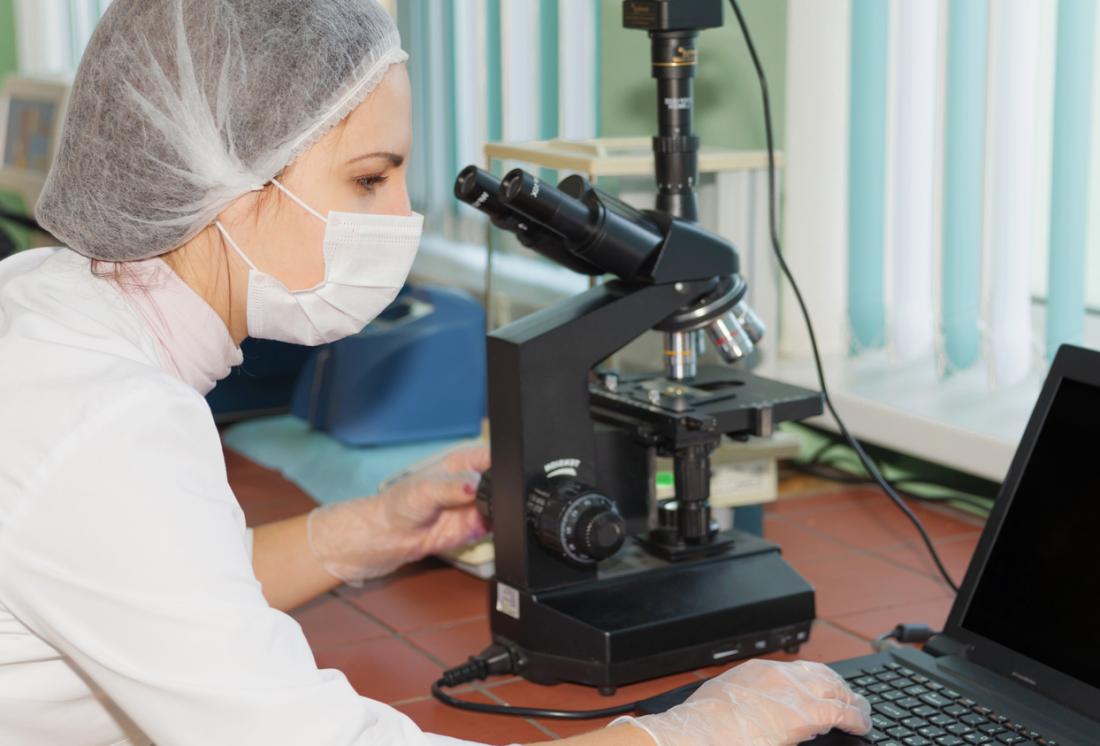 The causes of a desmoid tumor are still unknown as the condition is rare. Research is ongoing.
Researchers do not yet fully understand what causes desmoid tumors, but some risk factors increase their likelihood. These include:
A family predisposition to cancer: A condition called familial adenomatous polyposis (FAP), which is caused by a genetic mutation, can increase the risk of developing colorectal cancer and predispose people to desmoid tumors. This is sometimes called Gardener Syndrome. Two percent of desmoid tumors develop in people with FAP. Other genetic factors may also play a role.
Hormonal factors: In rare cases, pregnant women develop desmoid tumors. Hormonal changes may elevate the risk of desmoid tumors. Anecdotal data has found a connection between hormonal shifts and desmoid tumors, but no clear scientific evidence supports this claim.
Trauma: Some researchers believe that physical trauma, particularly repeated trauma, might play a role. For example, some people can develop a desmoid tumor after surgery or chronic injuries.
Since desmoid tumors are rare, it is difficult to construct well-controlled studies to determine what causes them. Research is ongoing. For now, however, no data suggests that any specific treatment can prevent desmoid tumors.
Prognosis and survival rate
Survival with desmoid tumors depends on factors, such as the size of the tumor and where it is located. A study of 154 people with intra-abdominal desmoid tumors found 5-year survival rates of 95 percent for stage 1 tumors, 100 percent for stage 2 tumors, 89 percent for stage 3 tumors, and 76 percent for stage 4 tumors.
Because desmoid tumors can damage organs, cause internal bleeding, and inhibit organ function, the complications from desmoids may require additional surgeries or treatments.
People with other medical conditions are less likely to survive. For instance, people with FAP have a survival rate of 63 percent at 10 years.
Desmoid tumors can recur, and people with one desmoid tumor may develop more in the future. Research has found that, even when doctors successfully remove one desmoid tumor, another appears within 5 years in 25 to 60 percent of cases.
Some desmoid tumors stop growing and then begin growing again, so even nonaggressive desmoid tumors require ongoing monitoring. People with a history of desmoid tumors who develop additional growths or unexplained pain should see a doctor promptly.
---