Bone marrow cancer: What you need to know
Last reviewed
Last reviewed Wed 22 Nov 2017
Bone marrow is a spongy tissue found in the center of some bones, including the hips and thighbones.
Bone marrow contains stem cells that develop into the many types of blood cells found in the body, including:
red blood cells, which carry oxygen and carbon dioxide throughout the body
white blood cells, which fight infection
platelets, which help with blood clotting
The body usually produces these blood cells as needed, such as when old blood cells die. Sometimes, these cells grow too quickly or abnormally. This is known as bone marrow cancer.
Types of bone marrow cancer
Bone marrow cancer is categorized by the type of cells affected.
Multiple myeloma
Multiple myeloma is a type of cancer that occurs in the plasma cells, which are made in the bone marrow. Plasma cells play an important part in the immune system and make antibodies needed to fight foreign bacteria.
Leukemia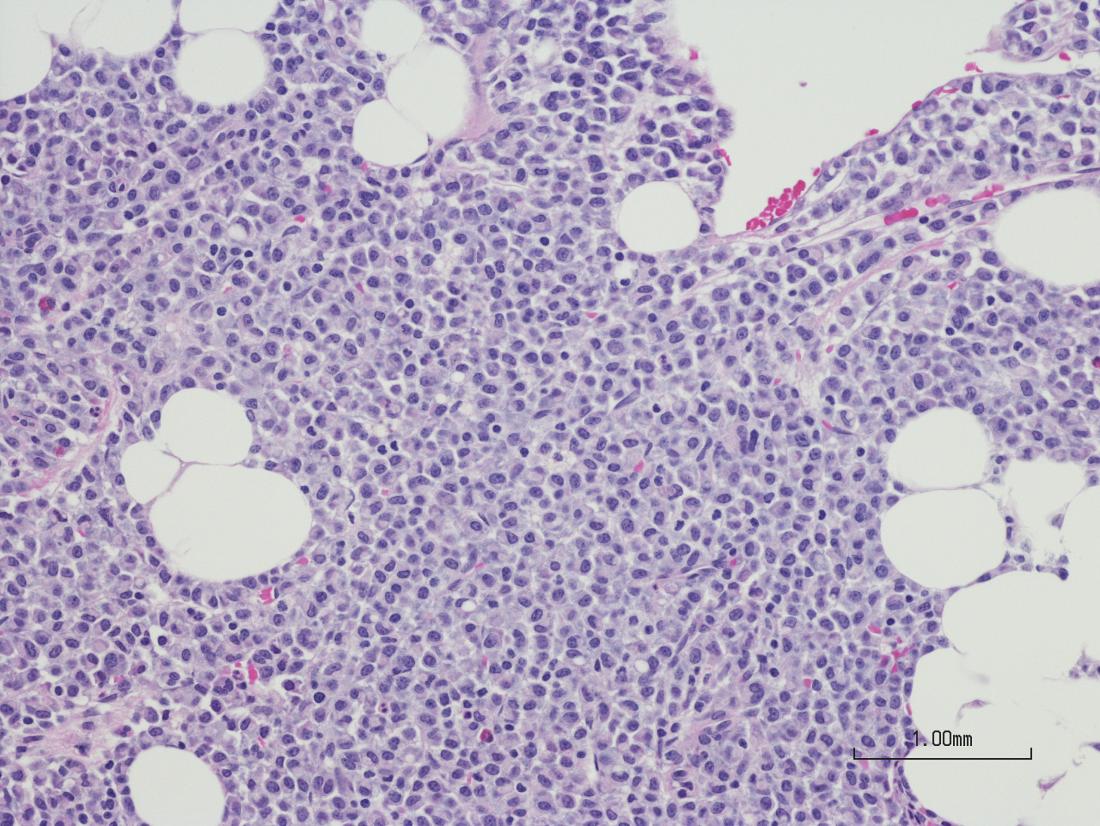 The bone marrow makes the various types of blood cells in the body.
Leukemias are cancers of the white blood cells. Sometimes these types of cancers can start in other types of blood cells.
Acute leukemias are fast-growing cancers, while chronic leukemias are slow-growing cancers. There are several different types of leukemia:
Acute lymphocytic leukemia (ALL): This type of leukemia is more common in children than in adults.
Acute myeloid leukemia (AML): This type of leukemia is more common in older adults, although children can also develop it.
Chronic lymphoid leukemia (CLL): This type of leukemia is found in the lymphocytes (a type of white blood cell) and is more common in older adults.
Chronic myeloid leukemia (CML): This type of leukemia is uncommon. It starts in the bone marrow and spreads to the blood and other body tissues.
Chronic myelomonocytic leukemia (CMML): This type of leukemia is found in the bone marrow cells that make other blood cells. It primarily affects older adults.
Childhood leukemia: Childhood leukemia is the most common type of cancer that affects children and teenagers. Most cases of childhood leukemia are ALL or AML.
Lymphomas
Lymphomas are cancer cells in the lymphatic system. These types of cancers can occur in many places in the body, including in the bone marrow.
There are two main types of lymphomas:
Non-Hodgkin's lymphoma: A type of lymphoma that affects the lymphocytes. These cancers can develop anywhere in the body and can affect many different types of lymphocytes.
Hodgkin's lymphoma: Hodgkin's lymphoma is also a type of cancer that affects the lymphocytes. The main difference between non-Hodgkin's and Hodgkin's lymphoma is the presence of a specific type of abnormal cell called Reed-Sternberg cell.
Symptoms
The type of cancer, where it is located, and how aggressive it is will all determine what symptoms a person experiences.
Symptoms of multiple myeloma may include:
bone pain or fractures
increased infections
changes in urination frequency
confusion
thirst
nausea or vomiting
weight loss
Symptoms of leukemia may include:
weakness
fatigue
shortness of breath
bone pain
weight loss
night sweats
enlarged lymph nodes or spleen
frequent infections
pale complexion
frequent and unexplained bruising
prolonged bleeding from small wounds
body aches
Symptoms of lymphoma are similar to the signs of leukemia, but may also include:
persistent cough
itchy skin
night sweats
fatigue
fever
lymph node pain after consuming alcohol
enlarged lymph nodes
loss of appetite
abdominal pain
itchy skin
rashes or skin lumps
feeling full or bloated from an enlarged spleen
Anyone experiencing these symptoms should see their doctor promptly for an evaluation.
Diagnosis
Tests performed to diagnose bone marrow cancer may include: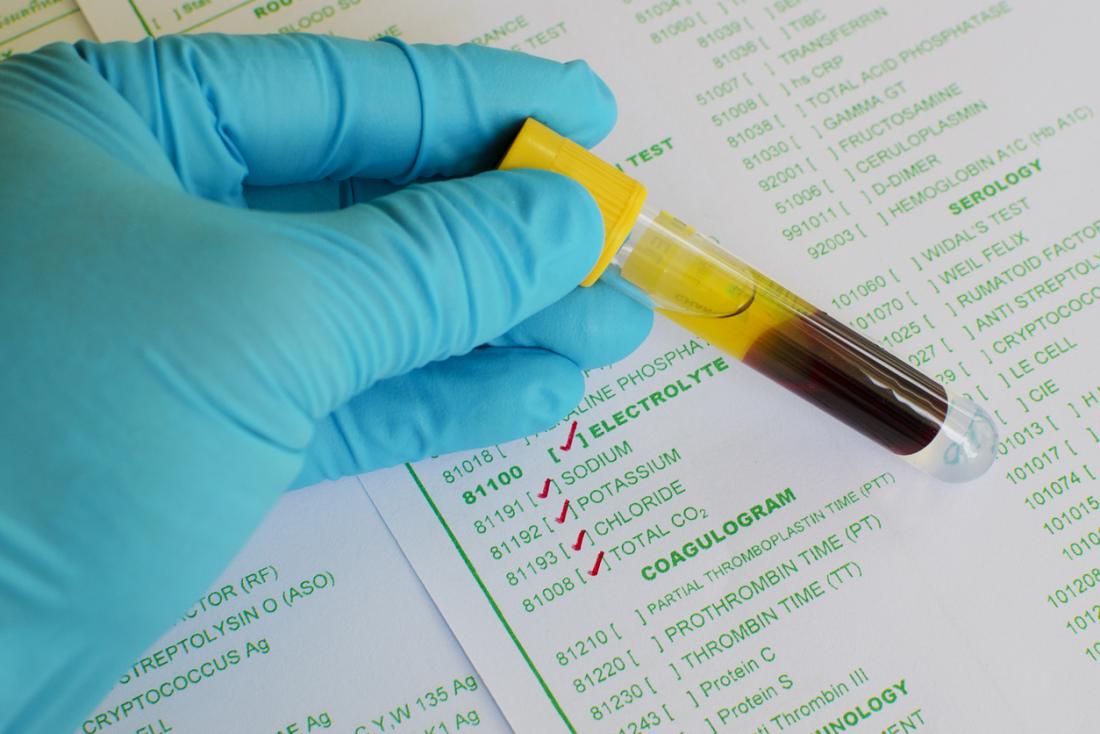 Diagnosing bone marrow cancer may include the use of an electrolyte blood test.
Blood and urine tests: Blood or urine tests can detect a specific protein associated with multiple myeloma. Blood tests can also evaluate kidney function, electrolyte levels, or other blood cell levels.
Bone marrow aspiration: Doctors will use a special needle to puncture one of the bones and withdraw a small sample of bone marrow. A specialist will look at the sample under the microscope to look for abnormal or cancerous cells. This test is done with anesthesia to minimize the discomfort or pain.
Imaging tests: X-rays, computerized tomography (CT) scans, magnetic resonance imaging (MRI), and positron emission tomography (PET) scans can be used to look for abnormal or damaged bones.
These tests may also be used periodically during treatment to see how the treatment is working or to monitor how the disease is progressing.
Treatment
Treatment for bone marrow cancer is highly individualized and depends on many factors, including the extent of the cancer and the person's overall health.
Treatment can be used to cure the cancer, prevent its spread, or sometimes just minimize the symptoms in order make the person more comfortable.
When there are no longer any abnormal cells in the blood or bone marrow, the person is said to be in remission.
Types of treatment include:
Chemotherapy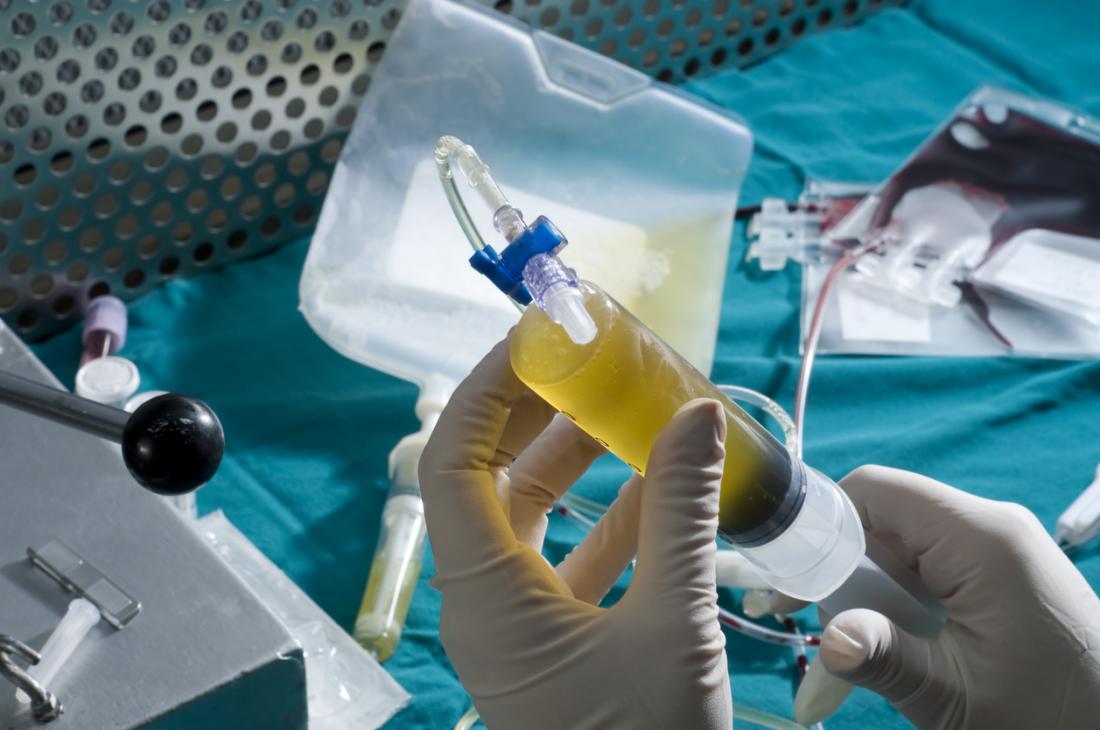 A stem cell transplant may be a possible treatment option for some bone marrow cancer patients.
Chemotherapy uses medications to either kill cancer cells or prevent them from reproducing. There are many different types of chemotherapy treatments.
Stem cell transplant
A stem cell transplant may be an option in some cases, though not everyone is a candidate for this type of treatment. A person will be given high doses of chemotherapy to kill the existing bone marrow before receiving the transplanted cells intravenously.
Radiation
This treatment involves the administration of radiation directly into the cancer cells to prevent them from multiplying.
After a diagnosis of a bone marrow cancer, a doctor or oncologist will discuss all of the available treatment options and present a treatment plan. The plan may need to be adjusted periodically, depending on how the cancer is responding and how the person is reacting to the medication.
Outlook
The outlook after a diagnosis of bone marrow cancer varies significantly from person to person. Many people with an early diagnosis respond well to treatment and remain cancer free for years after going into remission.
In other cases, the cancer is aggressive and may not respond well to the treatment. Additionally, both cancer and cancer treatments can cause life-threatening complications, such as severe infection or kidney failure.
Cancer research is constantly developing new treatments and promising medications. A person should talk to their doctor or a specialist about the different treatment options available.
Recommended related news