Living with a long-term condition such as osteoarthritis can affect many aspects of a person's life. Blogs for individuals who have osteoarthritis and written by those with the disease can go a long way to helping with the day-to-day challenges that are associated with the condition.
Osteoarthritis is the commonest type of arthritis, affecting more than 30 million adults in the United States.
Osteoarthritis is often known as a degenerative joint disease as it leads to the slow breakdown of the bones and cartilage within a joint.
It usually affects the knees, hips, and hands and causes symptoms including pain, stiffness, impaired motion, and swelling.
The Centers for Disease Control and Prevention (CDC) promote five key messages to help those with arthritis to manage their condition. They recommend: learning arthritis management strategies; staying active; maintaining a healthy weight; visiting your doctor; and protecting your joints.
Medication, supportive devices, and physical therapy are also available to treat osteoarthritis.
It might be helpful to read blogs developed by arthritis associations, healthcare professionals, and those who are facing similar experiences for useful tips on coping with the disease and potential treatments.
Medical News Today have chosen the 10 best blogs for people with osteoarthritis.
CreakyJoints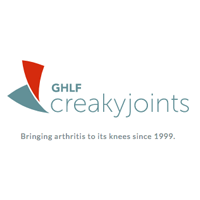 CreakyJoints is an online patient community created by Seth Ginsberg — who has arthritis — and social entrepreneur Louis Tharp. They have provided support, education, and global research projects that have helped more than 100, 000 individuals with all forms of arthritis.
The pair set up the nonprofit organization Global Healthy Living Foundation in 1999 when Seth was a college freshman wondering where everyone else was that was experiencing the same pain as him.
The CreakyJoints Living with Arthritis blog includes informative articles and personal accounts of osteoarthritis, such as how realistic hope helped Ryan manage his osteoarthritis, how depression can significantly impact those with osteoarthritis, and Beth's feelings of abandonment amid pain.
Oh My Arthritis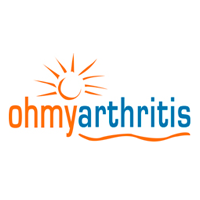 Oh My Arthritis offer products to help make life easier and more comfortable for those with arthritis and other health conditions.
The company was founded by Julie Belkin, who was an occupational therapist, hand therapy specialist, and orthotist. She decided on this profession so that she could help her mother, who experienced debilitating arthritis.
The Oh My Arthritis blog includes articles such as how long to wear a thumb brace after surgery, tips for looking after your hands while gardening, and the facts and fiction behind factors that might affect your arthritis.
Visit the Oh My Arthritis blog.
Arthritis National Research Foundation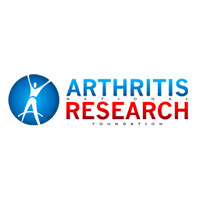 The Arthritis National Research Foundation was founded in 1970 to fund research exploring the causes, development, prevention, and treatments of osteoarthritis, rheumatoid arthritis, juvenile arthritis, lupus, and other autoimmune conditions.
The foundation's mission is to provide research funding that ultimately leads to scientists developing a cure for arthritis and autoimmune diseases.
Posts about osteoarthritis on the Arthritis National Research Foundation's blog include how tissue engineering might be the future of osteoarthritis treatment, the impact of aging and osteoarthritis, and the good, the bad, and the ugly of knee replacement.
Visit the Arthritis National Research Foundation blog.
Beating Osteoarthritis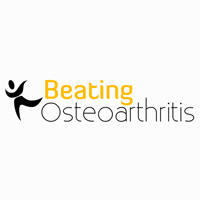 Paul Heseltine launched Beating Osteoarthritis after overcoming the pain of osteoarthritis without using drugs or surgery. The website is dedicated to alternative osteoarthritis treatments.
Paul was able to control his osteoarthritis through diet, exercise, and pulsed electromagnetic field therapy, and he shares his story on the blog as well as providing advice and support for others.
Posts by Paul include how exercise might improve physical function in people with hip and knee arthritis, how weight loss may slow down degeneration of the knee joint, and how the "wear and tear" idea of osteoarthritis is being challenged.
Visit the Beating Osteoarthritis blog.
Arthritis Foundation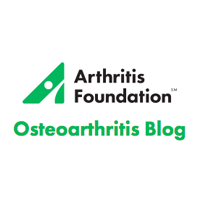 The Arthritis Foundation aim to conquer the everyday battles linked to arthritis through providing information, optimal care, all the latest advancements in science, and a supportive community.
The Arthritis Foundation lead cutting-edge investigations to learn more about what causes arthritis, what can stop it, and what can prevent it from developing.
Their osteoarthritis blog provides educational posts such as whether your shoe choice can help or hinder your arthritis, the differences between back and neck ache and osteoarthritis, and which pain reliever for osteoarthritis works best.
Visit the Arthritis Foundation osteoarthritis blog.
Arthritis Connect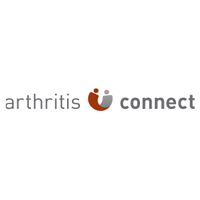 Arthritis Connect is a social network developed to empower individuals with arthritis. Their tools enable people to easily start conversations, post product recommendations, and share treatment advice.
Arthritis Connect note that it is the members' conversations, sharing of potential treatments that appear in the news, and recommendations of therapies to try that sets them apart from other content on the Internet.
Their living with arthritis blog features topics such as five foods to help fight osteoarthritis, four steps to living healthy with osteoarthritis, and whether osteoarthritis can be managed with Botox.
Visit the Arthritis Connect blog.
OA Knee Pain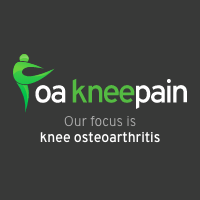 OA Knee Pain is a website with a focus on knee osteoarthritis, set up after a range of organizations identified the need for more information and observed the increasing numbers of people with knee pain and osteoarthritis.
OA Knee Pain's mission is to provide guidance and education to help those with knee osteoarthritis as well as their families to understand the disease, what treatment options are available, and how best to manage the condition.
Some recent posts on the OA Knee Pain blog include whether surgery for knee osteoarthritis is becoming less popular, the do's and don'ts of knee pain, and how cycling can help you to stay active with osteoarthritis.
Versus Arthritis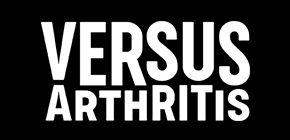 Versus Arthritis, previously known as Arthritis Research UK, is an organization in the United Kingdom that invests in high-quality information, breakthrough treatments, and support for people who are affected by arthritis.
Their mission is to create a future free from arthritis. They aim to achieve a world without arthritis by finding ways to prevent arthritis from starting, developing a cure for arthritis, and applying and sharing knowledge.
The blog offers hints and strategies for living with osteoarthritis, including "life hacks", the benefits of exercise, and how to help your child prepare for secondary school if they have arthritis.
Visit the Versus Arthritis UK blog.
Arthritis Care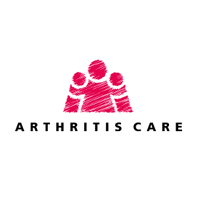 Arthritis Care ensure that nobody must face arthritis alone by providing several online and face-to-face services for those affected by arthritis.
Arthritis Care aim to help people with arthritis to manage their pain, improve their health and well-being, reduce physical and emotional isolation, provide support, and ensure that those with arthritis have their voices heard.
Stories are included on the blog that share people's tales of living with osteoarthritis and their coping mechanisms. Stories include how Kevin adapted his life to look after his health, Steven's osteoarthritis diagnosis at the age of 15, and how Elaine remains active with osteoarthritis.
Visit the Arthritis Care blog.
Stories of Yes Blog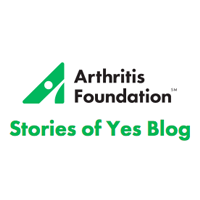 The Arthritis Foundation developed the Stories of Yes Blog. They say that they are the "Champion of Yes." They are strong and passionate and are committed to saying "yes" in the face of "no."
The blog features inspirational stories of people living with arthritis and how they have overcome the things they have had to say no to in the past because of their condition and turned those challenges into moments of yes.
Some stories include Kathryn's pledge to exercise every day after two hip replacements, why three bloggers are grateful for their arthritis diagnoses, and what people with a chronic condition have learned about asking for help.