Everything you need to know about leukoplakia
Last reviewed
Last reviewed Tue 30 May 2017
Leukoplakia is a condition that causes thick, plaque-like white patches on the tongue, gums, and lining of the mouth.
Mouth irritants and irritating activities, such as smoking, often cause leukoplakia. Typically, cases of white patches in the mouth are harmless and symptoms resolve on their own. However, if the condition is leukoplakia, it can be associated with oral cancer.
What is leukoplakia?
The World Health Organization (WHO) define leukoplakia as oral, white lesions of a questionable risk not related to any other non-serious conditions.
Leukoplakia is more of a clinical term than a specific condition, used to describe a wide range of white mouth sores.
Biopsy and testing are necessary to confirm true cases of leukoplakia.
The tests and terms that are used vary between different organizations.
Symptoms
Leukoplakia causes thick, raised, plaque-like white patches on the mucous membranes of the mouth.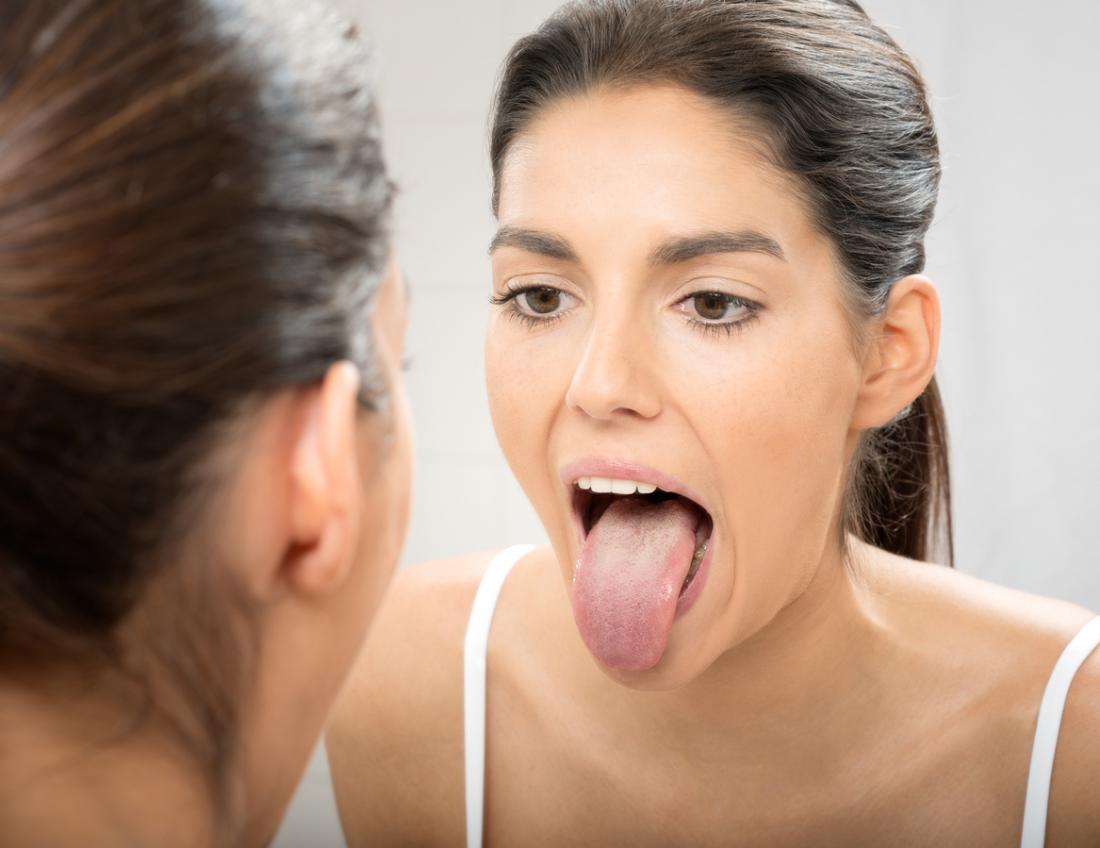 Leukoplakia is a term used to describe white lesions on the tongue, gums, and mouth lining.
Patches may also appear transparent or gray and usually have at least one area with a clear margin. Cracking may also occur.
Although they can be bothersome depending on the type, leukoplakia patches are often painless.
Commonly affected regions include:
inner lining of the cheeks
gums
bottom of the mouth under the tongue
tongue
In some cases, leukoplakia patches also affect other regions of the body aside from the mouth. Of these areas, the genitals are most frequently affected.
When to see a doctor
Many cases of white patches in the mouth go away on their own without any specific treatment aside from oral hygiene or stopping irritating activities.
However, if the white patch is leukoplakia, a long-lasting mouth lesion, it can sometimes signal serious health complications that require medical treatment.
Although it is not a cause of cancer, leukoplakia is thought to raise the risk of oral cancer. Oral tumors often form within persistent or severe leukoplakia patches.
In many cases, ongoing leukoplakia has been found to be precancerous, a change in cells that occurs in the process of cancer development. Oral cancer develops over time and in stages. The most common oral cancer is squamous cell carcinoma.
According to WHO, more than 529,000 people throughout the world will be diagnosed with oral cancer each year. Most people who develop oral cancer are long-time smokers and over the age of 40.
People should see a doctor if they develop leukoplakia symptoms that include:
white patches speckled with raised, red regions
white lumps with dark or red patches
patches with an irregular or non-consistent texture
difficulty eating, swallowing, or moving the jaw
sores that last for more than 2 weeks without healing
changes to surrounding tissues in the mouth
ear pain or popping during swallowing
Causes
Researchers are still sorting the specifics of how and why leukoplakia occurs.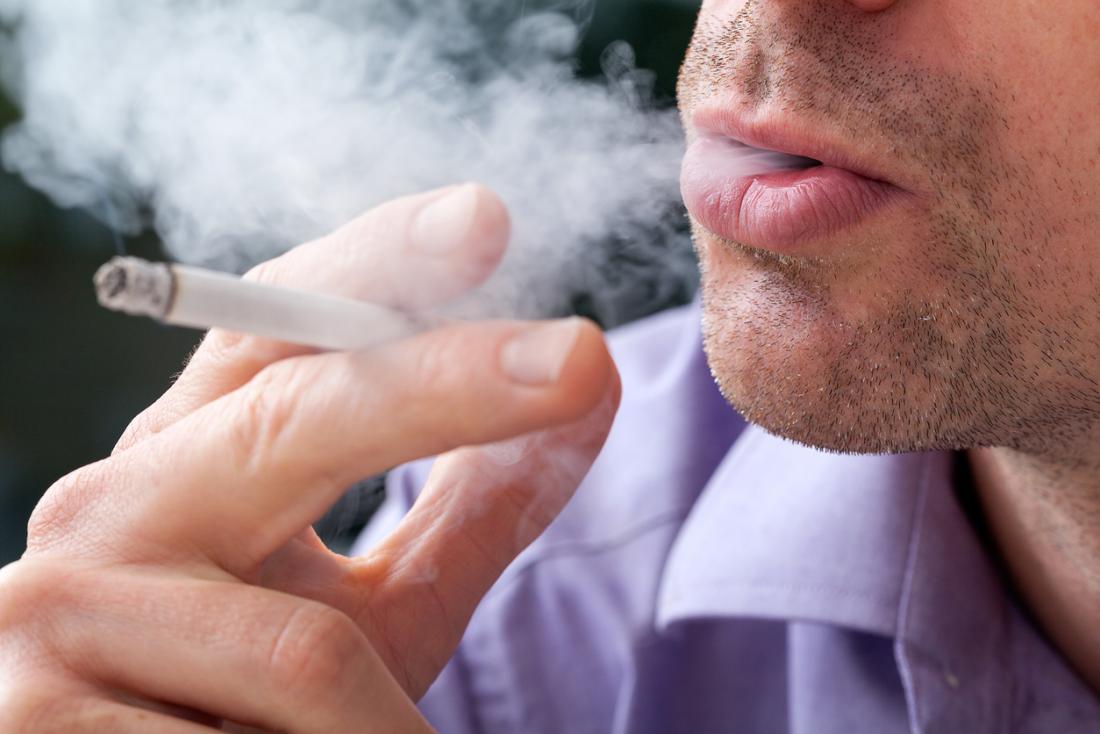 Long-term tobacco use may cause leukoplakia.
Chronic irritation seems to play a major role in most cases. Ongoing damage to oral tissues appears to cause them to enlarge, thicken, and often develop a substance called keratin.
Keratin is a protein crucial to the health of the outer layer of the skin. Keratin provides the structure for skin cells and protects them from injury and stress. The protein is also key to wound healing.
Small, white patches in the mouth are extremely common in response to minor injury and are typically not a sign of leukoplakia.
As with most health conditions, there is no single or definitive cause for leukoplakia. Tobacco use of any kind is considered to be the largest influencing factor in developing the condition.
In general, anything that causes damage or stress to the tissues of the mouth may be a risk factor for leukoplakia.
Factors that have been suggested to play a role in the condition include:
prolonged or excessive tobacco use
human papillomavirus (HPV), the same virus known to cause cervical cancer
conditions that weaken the immune system, such as HIV, chemotherapy, and organ surgery
conditions that cause ulcers or are related to them
severe or frequent burning of the mouth from hot liquids or foods
excessive or prolonged use of abrasive oral products, such as teeth whiteners and polishing devices
poorly fitting dentures, braces, bite plates, or retainers
jagged or rough teeth surfaces
excessive or prolonged use of steroid inhalers without rinsing the mouth afterwards
poor oral hygiene
cheek or tongue biting
excessive alcohol use
chewing certain nuts and leafs, such as betel leaf and areca nut
Leukoplakia is often mistaken for a yeast infection given their similar appearance.
A type of leukoplakia called hairy leukoplakia is common among people with weakened immune systems. The condition causes leukoplakia patches that have a fuzzy appearance. Hairy leukoplakia lesions are painless.
Hairy leukoplakia is considered an early warning sign of an excessively stressed or weakened immune system. It can be the first physical symptoms of HIV and AIDS. Hairy leukoplakia is also linked to mononucleosis, or the Epstein-Barr virus.
Diagnosis and treatment
A doctor will usually diagnose leukoplakia by ruling out all other potential causes. This often includes a physical exam and review of medical history.
If leukoplakia is suspected, biopsies will likely be performed to rule out cancer.
Commonly used biopsies to include:
Oral brush biopsy: A small spinning brush collects cells from mouth patches for examination.
Excisional biopsy: Patches are removed surgically for examination. An ear, nose, and throat (ENT) specialist often becomes involved in the treatment and monitoring of the case at this point.
If cancer is not uncovered, the first line of treatment recommended for most cases is to remove contributing factors, such as tobacco use. Good oral hygiene is also advised.
If the patches do not clear up on their own, they may be removed by a doctor, often with a with a scalpel.
Follow-up appointments are recommended frequently for ongoing cases and typically yearly for resolved cases. Leukoplakia recurrences are common.
When associated with conditions like HIV, antiviral medications may be prescribed.
If pre-cancerous or cancerous cells are discovered, additional testing measures will be necessary to determine the extent of the condition. Treatment is based on the type of cells present. Though it is difficult to accurately estimate, about 5 percent of oral leukoplakia cases are thought to lead to oral cancer.
Ways to prevent leukoplakia
Good oral hygiene and stopping activities that damage or stress the mouth lining are the easiest ways to manage and prevent leukoplakia.
Recommended ways to prevent leukoplakia and its complications include:
Routine examinations at the dentist and at home can promote good oral health.
avoiding tobacco products of any kind
avoiding inhaled or smoked products including cannabis, cloves, and resin
reducing or stopping alcohol consumption
routine self and physician exams
routine dental exams and cleaning
avoiding abrasive dental hygiene products, such as whiteners and rinses
ensuring cavities are filed properly and not rough or uneven
ensuring dental devices, such as dentures and braces, fit well without rough or exposed edges
keeping mouth wounds clean
waiting for hot drinks or foods to cool before drinking
avoiding candies or chewing products that have rough edges or cause mouth irritation
eating a healthful, balanced diet to avoid nutrient imbalances or deficiencies
avoiding foods that cause allergic reactions
practicing safe sex, including the use of a condom or dental dam during oral intercourse
---