Immune cells known to fight the flu in mice may also help fight RSV - a virus that is one of the main causes of the common cold in humans.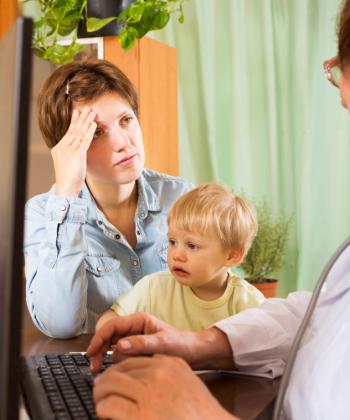 RSV infects every child before their second birthday.
This was the conclusion of a new study from Imperial College London in the UK, published in the journal Nature Communications.
The researchers also suggest nose sprays could be the most effective way to deliver a vaccine against the virus.
Respiratory syncytial virus (RSV) is the main cause of the common cold. It is also one of the main causes of hospitalization among children and severe lung infection in the elderly.
RSV spreads through coughs and sneezes and infects every child before they reach their second birthday. It may also be responsible for up to 10% of visits to the GP by the elderly in the UK.
Worldwide, RSV infection results in up to 200,000 infant deaths every year. And among the elderly, it is almost as dangerous as flu.
The virus infects the airways and lungs. In healthy people, this can lead to a heavy cold, the type that perhaps makes you miss work for a couple of days, says lead investigator Dr. Christopher Chiu, a specialist in infectious diseases and microbiology, who adds:
"However, we are mainly concerned about how dangerous it can be to the young and old, where it can cause lung infections such as bronchiolitis and pneumonia."
In the new study, the team found that immune cells called resident memory T cells are particularly active during RSV infections.
Resident memory T cells are surveillance cells that look out for invaders and then raise the alarm for other immune cells to come and kill them.
First study to show resident memory T cells fight RSV in humans
Previous research has already shown that resident memory T cells help fight influenza in mice, but this is the first time they have been shown to help fight RSV in humans.
The team also found that people with high levels of these cells appear less likely to show symptoms of RSV infection.
Dr. Chiu says their study shows a nasal vaccine is more likely to reach these immune cells - which are in the lung - than one that is injected in the arm. He notes:
"There are around 50 potential vaccines being investigated at the moment, and a few of these will be delivered in nasal sprays."
For their study, the researchers infected 49 healthy volunteers with RSV. They kept them under closely monitored conditions in the hospital for 10 days - studying them before and after infection.
Just over half of the participants developed an infection - most of whom developed symptoms of a common cold.
The researchers took airway tissue samples from the infected participants to analyze the immune cells.
They found that the high levels of resident memory T cells before infection correlated with reduced symptoms and viral load, suggesting the presence of the cells in the human lung protects against RSV.
Dr. Chiu says that so far this year, there have been relatively few cases of flu in the UK, but there have already been lots of hospital admissions with RSV.
Research shows the human body does not have very strong defenses against RSV, which is why the team wants to discover which immune cells are involved and find out whether it is possible to boost their power.
Dr. Chiu concludes:
"The hope is that within the next 5 years there will be a vaccine licensed for use to reduce the massive toll of this infection."
Meanwhile, Medical News Today recently learned of a study in JAMA that suggests giving antibiotics to children at first sign of a cold could benefit those who develop severe wheezing and difficulty breathing and who have a risk of severe lower respiratory tract illness. However, it also raises issues about antibiotic resistance.