Which famous people have multiple sclerosis?
Last updated
Last updated Mon 20 May 2019
Multiple sclerosis is an autoimmune disease that affects the brain and spinal cord. It can also have isolating effects and disrupt daily function. However, many people with MS have gone on to achieve great feats and may serve as an inspiration for people living with the disease.
In people with multiple sclerosis (MS), the immune system attacks the protective coating of nerve fibers, causing communication problems between the brain and the rest of the body.
These communication issues can lead to difficulties with movement, speech, thought processes, and mood. The disease is also unpredictable, producing different symptoms in different people.
There is currently no cure for MS. However, despite its often challenging symptoms, MS does not need to stop a person from leading a full, happy life.
In this article, we look at the public figures who have or had MS and their methods for overcoming its effects.
Famous people with MS
An MS diagnosis did not stop the following famous figures from continuing to live life to the full.
Richard Pryor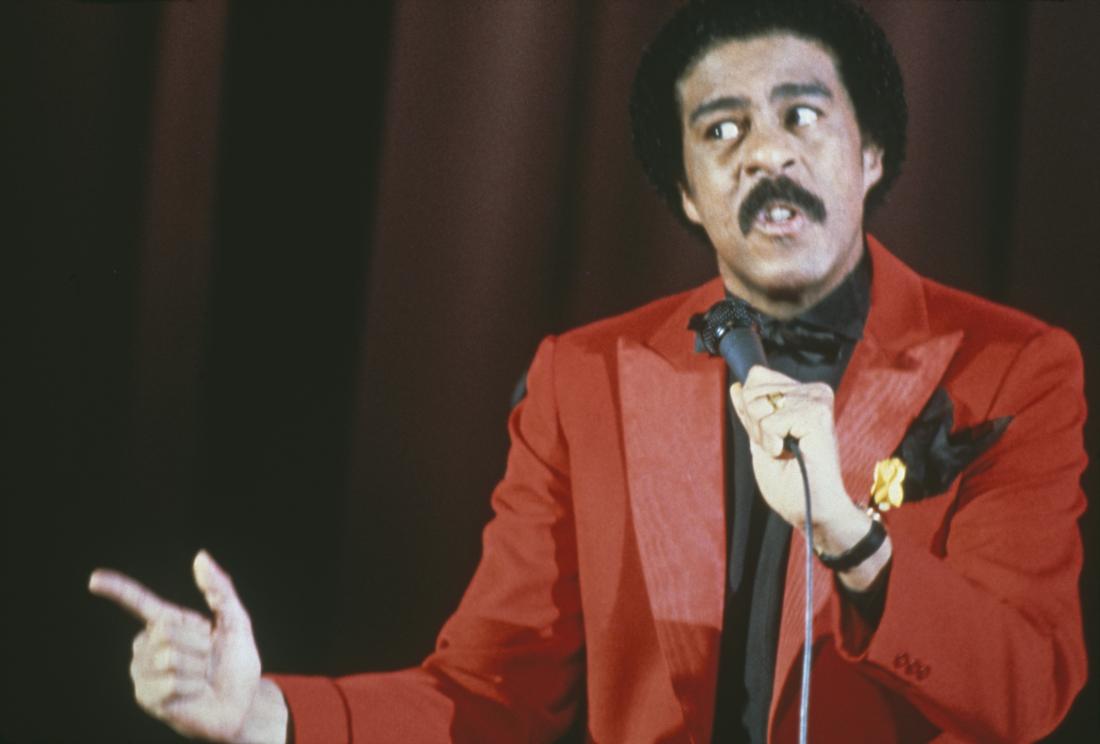 Richard Pryor took the stage long after his diagnosis.
Comedian Richard Pryor received an MS diagnosis in 1986.
Although the comic said that MS was responsible for ending his prolific movie career, he continued to perform his very popular comedy acts.
In 1992, he was still performing at live shows in his wheelchair, relaying his experience of MS in the form of jokes and stories for the audience. Pryor provided important insights into the disease while making people laugh and inspiring the next generation of comics.
Richard Pryor died in 2005 after a heart attack. However, he remains one of the most well-known celebrities to have maintained a successful and influential career while living with MS.
Walter Williams
Walter Williams, a founding member of the music group The O'Jays, has been living with MS since 1983.
He first experienced symptoms while on tour, but doctors initially found it difficult to identify the disease. After receiving a diagnosis of MS, he kept this news private for almost 30 years, during which he continued to tour and perform.
Williams later admitted that he experienced some difficulties when performing the elaborate dance moves during the shows, but he always kept the beat and remained professional.
He made taking care of his body a top priority, exercising regularly and following a balanced, healthful diet to help strengthen his body and counter the effects of MS. Now, at over 70 years old, Williams has been able to maintain his performance schedule and stay active with the help of medication and lifestyle changes.
He is also a spokesperson for the MS drug Avonex, which he credits with keeping him relapse-free.
Selma Blair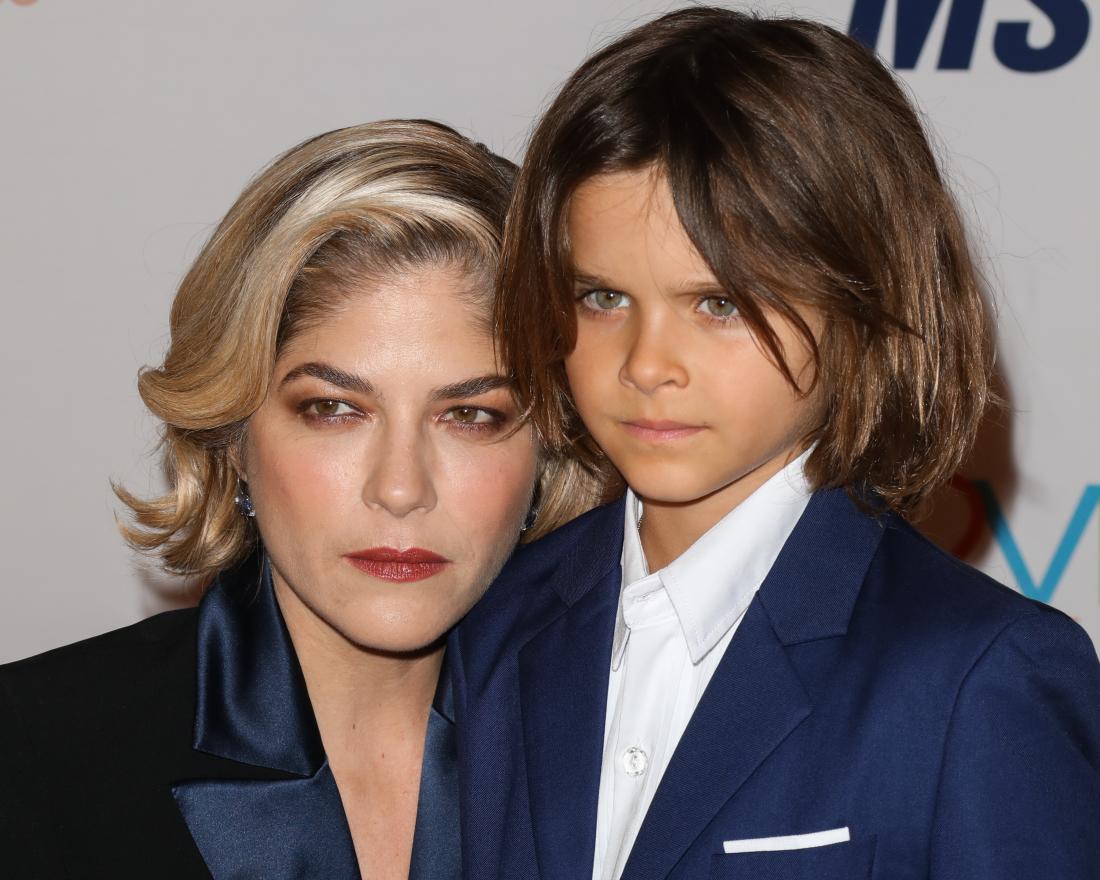 Selma Blair announced her MS diagnosis in 2018.
Selma Blair, who is famous for her roles in the movies Legally Blonde and Cruel Intentions, announced her MS diagnosis on Instagram.
At the 2019 Vanity Fair Oscar party, Blair made her first public appearance since her diagnosis and used a customized leather cane.
On her Instagram account, Blair provides frank insight into how to handle life on a film set with MS.
"I am disabled. I fall sometimes. I drop things. My memory is foggy. And my left side is asking for directions from a broken GPS. But, we are doing it. And I laugh, and I don't know exactly what I will do precisely, but I will do my best."
When announcing the diagnosis, she thanked the people who provide support, step in to help her around set, and help her change her clothes between scenes.
Selma continues to work and perform regularly, and she has become an important public figure in the MS community.
Montel Williams
Best known for his popular talk show, Montel Williams announced his MS diagnosis to the world in 1999.
Williams received a diagnosis of relapsing remitting MS (RRMS) at the age of 43 years. He experienced immense pain and severe depression.
With the love and support of his family, he dedicated himself to finding out as much as he could about MS. He launched the Montel Williams MS Foundation to help fund research on the disease.
Williams also focused on changing his lifestyle. He now pays particular attention to the labels on food products and avoids sugar, salt, and highly processed foods. Although he has always been active, Williams now makes exercise a priority and works out every day.
His MS foundation is no longer operational, but Williams launched an online health and fitness show in 2013. He has also been a long-term supporter of medical marijuana, crediting it with helping relieve his constant pain, and has started a medical cannabis company called LenitivLabs.
Montel Williams does still experience pain, and he uses medication to help manage the disease. However, he continues to enjoy life, even taking up snowboarding, and is determined not to let MS control him.
Clay Walker
Doctors diagnosed country singer Clay Walker with MS in 1996 following the release of his fourth album and the birth of his daughter. He was 26 years old at the time, and his music career was taking off.
Walker's initial prognosis suggested that he would need to use a wheelchair and could only expect to live another 8 years. However, thanks to appropriate medication and preventive lifestyle choices, he has been in remission since 1998 and remains a vocal advocate for MS awareness.
In 2003, he started Band Against MS, a nonprofit organization that focuses on providing educational information to people living with MS and raising funds to help find a cure.
Walker has sold over 11 million albums and had 11 number one singles, and he currently shows no signs of slowing down or stopping anytime soon.
He follows a healthful, organic diet and an exercise program as well as vigilantly sticking to his drug regimen. Walker continues to be vocal in the fight for a cure for MS, and the National MS Society awarded him their Ambassador of the Year in 2005.
Jamie-Lynn Sigler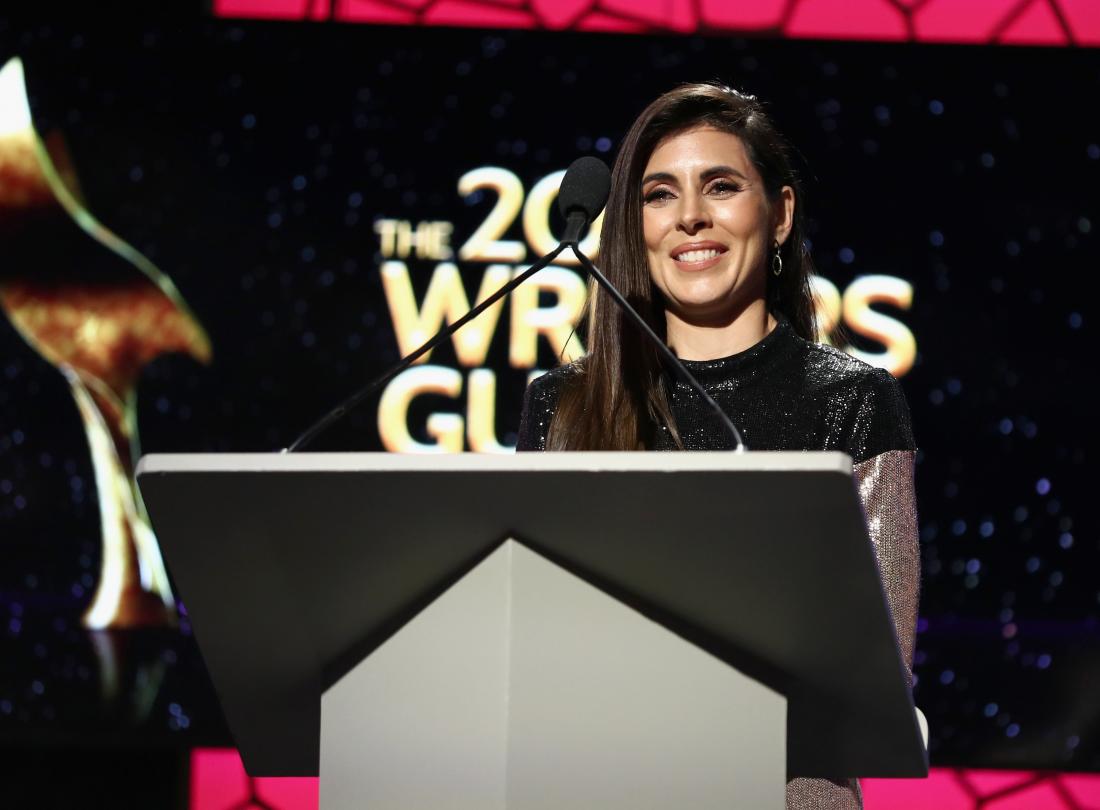 MS went into remission during pregnancy for Jamie-Lynn Sigler.
Actress Jamie-Lynn Sigler is probably most well-known for playing Meadow Soprano on the television show "The Sopranos." She found out about her MS at 20 years of age while working on the show.
Her symptoms included a weaker right side of the body and difficulty walking for long periods. Sigler hid her condition for years, not sure how to accept the diagnosis or talk to others about her experiences.
Today, as a wife and mother, she has not let her diagnosis slow her down. While pregnant, her disease went into complete remission, and she was able to deliver a healthy baby. She was symptom-free for an extended period but has dealt with symptoms very similar to those of fatigue for the last decade.
Although she may move more slowly or need a few extra minutes of rest on some days, she looks forward to expanding her family in the future, if possible.
In addition to leading a healthful lifestyle, she has also used medications and infusions over the last few years. With the help of Tecfidera, an oral medication, her symptoms have been stable and her MS manageable for more than 6 years.
Sigler looks forward to watching her son grow, spending time with her husband, and living life on her terms.
Other well-known people with MS
These five people are just a few of the celebrities living life with MS. Other famous people with this condition include:
Trevor Bayne, the youngest driver in NASCAR history to win the Daytona 500
Ann Romney, former presidential candidate Mitt Romney's partner
Jack Osbourne, reality TV star and son of singer Ozzy Osbourne
Tamia Hill, singer
Teri Garr, actress
Each of these individuals has experienced their own struggles, but they have all found a way to bounce back and enjoy full and productive lives with the help of medicine, a healthful lifestyle, and a strong support network.
Lifestyle changes
A person's lifestyle plays a significant role in battling MS. Making lifestyle changes can be instrumental in helping with the overall treatment.
Some lifestyle changes that experts recommend for those with MS include:
getting plenty of rest and allowing extra time for sleep
exercising regularly, as far as physical movement will allow
avoiding extreme temperatures, which can exacerbate MS symptoms
eating a healthful, balanced diet
relieving stress and planning daily routines carefully to reduce fatigue
avoiding tobacco, alcohol, and illicit substances
Here, learn about managing relapsing-remitting MS.
Life after diagnosis
Some people who have MS may experience steadily worsening symptoms or a decline in health. The rate of disease progression does vary, and a person's outlook depends greatly on their overall state of health as well as the severity and frequency of their relapses.
These celebrities demonstrate that an MS diagnosis does not have to restrict a person's ambitions and quality of life significantly. Thanks to substantial progress in treatment options and diagnosis, people with MS are often able to live happy, functional lives.
Early diagnosis, prompt treatment, and strict adherence to a treatment plan, as well as making the right lifestyle changes, can help people live an active lifestyle despite having MS.
Q:
How do I return to work after an MS attack?
A:
The first step to returning to work after an MS attack is to take an inventory of your needs, work environment, and requirements.
First, consider what type of work you do and whether the environment presents any barriers. Also, think about what symptoms or disabilities you may have at the time you want to return to work. Are there accommodations that would help you return to work? Is there an option to work from home or vary your work schedule to allow rest periods? Is mobility a problem?
If so, does your job require physical effort or lots of movement? Considering how you can be successful will help as you talk to your manager and negotiate ways in which you can be a productive member of the workforce.
Deborah Weatherspoon, PhD, RN, CRNA Answers represent the opinions of our medical experts. All content is strictly informational and should not be considered medical advice.