Papillary urothelial carcinoma: Treatment and outlook
Last reviewed
Last reviewed Thu 21 Sep 2017
Papillary urothelial carcinoma is a type of bladder cancer that forms in the inner lining of the bladder, ureters, or lower kidneys.
The bladder is a muscular organ in the pelvis that stores urine until it can be excreted. Bladder cancer happens when abnormal cells in the bladder grow too quickly.
Out of all the types of bladder cancer, papillary urothelial carcinoma tends to be easier to treat and has a good prognosis.
In this article, we take a look at symptoms, causes, and treatment options for papillary urothelial carcinoma.
What is papillary urothelial carcinoma?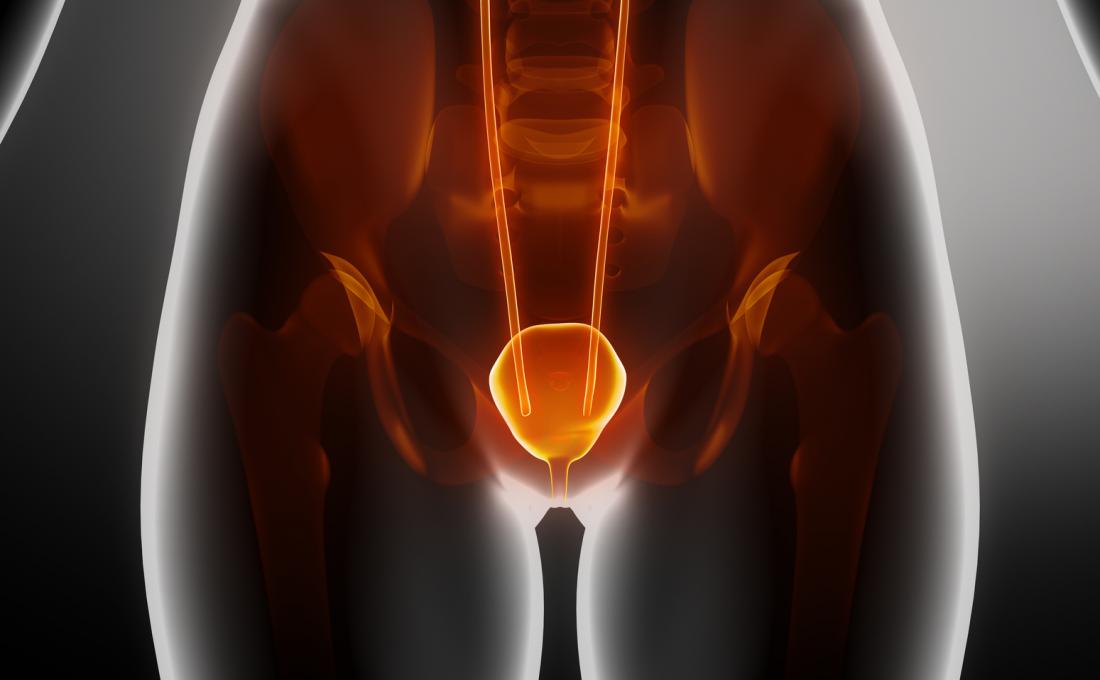 Papillary urothelial carcinoma forms in the inner lining of the bladder.
Bladder cancer can start in any of the layers of the bladder walls.
Papillary urothelial carcinoma is the type of cancer that begins in the urothelial tissues of the bladder, or in the lower part of the kidney where urine pools before being released to the bladder through the ureters.
The tumors in this type of cancer are shaped like small mushrooms, attached with a tiny stem to the inner layer of the bladder, lower kidney, or ureter.
Due to the way this type of cancer forms, it tends to be fairly easy to treat and has a good prognosis.
Signs of papillary urothelial carcinoma
Signs and symptoms of papillary urothelial carcinoma are similar to signs and symptoms of other types of bladder cancer.
Symptoms of papillary urothelial carcinoma include the following:
visible blood in the urine
pain during urination
pain in one side of the lower back
frequent urge to urinate
the feeling of needing to urinate without being able to
These symptoms are not only similar to other bladder cancers but can also signal a variety of different problems. Conditions that have similar symptoms include urinary tract infections and kidney or bladder stones.
If papillary urothelial carcinoma spreads, it can cause other signs and symptoms, including:
Bladder cancer overview
Bladder cancer can affect any part of the bladder. There are also bladder cells outside the bladder itself, in other parts of the urinary tract. As a result, bladder cancer may affect those areas in the urinary tract, including parts of the kidneys, ureters, and urethra.
While there are many different kinds of bladder cancer, the three most common ones are the following:
adenocarcinoma
squamous cell carcinoma
urothelial carcinoma
There are many other rare bladder cancers besides these three most common kinds.
Stages of bladder cancer
Bladder cancer is named first by type, as described above. After that, bladder cancer is further classified by how much it has spread or how invasive it is.
The stages of bladder cancer are as follows:
Stage 0: Early, easily removable cancer on the surface lining of the inner bladder.
Stage 1: Cancer that is confined to the inner layer of the bladder but does not affect the muscle.
Stage 2: Cancer that has spread to the bladder muscle.
Stage 3: Cancer that has spread to surrounding tissues.
Stage 4: Cancer that has spread to other areas of the body.
After being named and staged, bladder cancer is graded as high-grade or low-grade.
A low-grade bladder tumor has cells that are close to normal cells. Low-grade tumors tend to grow more slowly and be less likely to spread than high-grade tumors.
Conversely, high-grade tumors tend to have abnormal looking cells and are more likely to spread to the muscle and neighboring tissues.
Causes and risk factors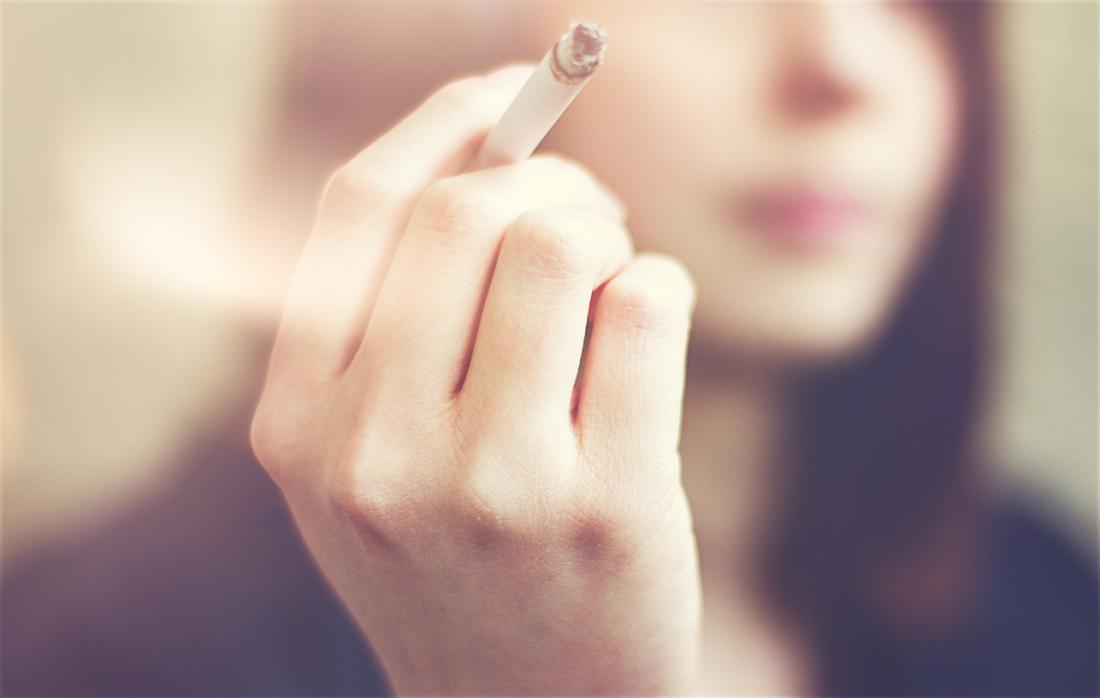 Smoking may be a cause of papillary urothelial carcinoma and bladder cancer.
Bladder cancer, including papillary urothelial carcinoma, is heavily influenced by exposure to known cancer-causing agents.
Certain genetic and lifestyle choices also leave some people more at risk for developing bladder cancer, including papillary urothelial carcinoma.
The known substances that increase the risk for developing bladder cancer include the following:
tobacco use, including cigarette smoking
certain chemotherapies, including cyclophosphamide
certain diabetes drugs
arsenic
chemicals in textiles and rubber
Other factors that make a person more likely to develop papillary urothelial carcinoma and other bladder cancers include:
Age: People more than 65 years old are at an increased risk.
Sex: Males are more likely than females to develop bladder cancer.
Race: Caucasian people are more likely to develop bladder cancer than others.
History of bladder problems: Including bladder cancer occurrence in the past.
Genetics: People with a family history of bladder cancer are at an increased risk.
Lynch syndrome: A genetic syndrome that is also known as hereditary non-polyposis colorectal cancer.
Prognosis
People with papillary urothelial carcinoma will probably want to know from their doctor how well their cancer will respond to treatment.
Papillary urothelial carcinoma tends to respond to treatment very well, leading to a favorable outcome.
As with any cancer diagnosis, the prognosis for people diagnosed with papillary urothelial carcinoma depends on many different factors. Some of the factors that can influence someone's prognosis include:
other health issues
stage of their cancer
the grade of their cancer
Treatment options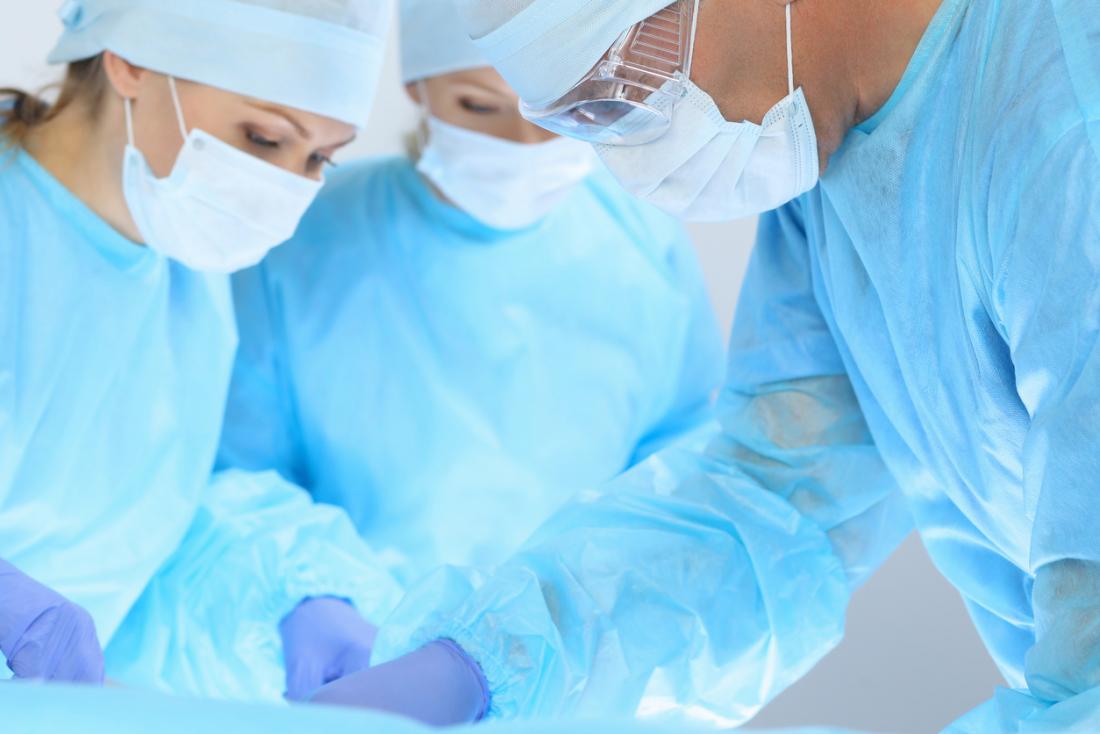 Surgery is often a treatment option for papillary urothelial carcinoma, and it may be combined with other therapies.
There are several treatments for papillary urothelial carcinoma, which depend on several factors, including:
the person's overall health
stage of their cancer
grade of their cancer
personal preference of the individual
Based on these factors, a person and their doctors can determine the best course of treatment for them individually.
Treatment options can include a combination of the following:
surgery
biologic therapy
radiation
Surgery
Surgical treatment options for papillary urothelial carcinoma vary. The most common surgery for noninvasive papillary urothelial carcinoma is a procedure called transurethral resection of bladder tumors (TURBT).
During this procedure, which is also used to diagnose bladder cancer and to decide its staging, a surgeon inserts a small camera into the bladder with a tool on it that will cut or burn the tumor away.
This procedure works well for people with noninvasive papillary urothelial carcinomas. For people with invasive papillary urothelial carcinomas, a doctor will probably recommend additional treatment, such as chemotherapy.
Chemotherapy
Chemotherapy kills cancer cells through the use of powerful drugs. This treatment method is normally part of a treatment plan for people with papillary urothelial carcinoma that is stage 1 or higher.
Chemotherapy has numerous side effects, including fatigue, nausea, and a weakened immune system. These side effects may make chemotherapy a difficult option for some people.
Biologic therapy
Biologic therapy or immunotherapy boosts the body's immune system to help it fight cancer cells.
Some people with bladder cancer may receive biologic therapy alone to treat the cancer itself. Others may use biologics in addition to another form of treatment, such as chemotherapy, to treat the side effects of the latter.
Radiation
Radiation therapy uses powerful X-rays and gamma rays to shrink cancerous tumors. This treatment is generally not the first choice for people with papillary urothelial carcinomas but may be used alongside other treatments.
Outlook
Many factors determine the exact outlook for a person with papillary urothelial carcinoma.
While this form of bladder cancer usually has a good prognosis, 5-year survival rates vary based on the staging and grading of the cancer.
According to the American Cancer Society, the 5-year survival rates for people with all forms of bladder cancer are:
stage 0: 98 percent
stage 1: 88 percent
stage 2: 63 percent
stage 3: 46 percent
stage 4: 15 percent
These numbers do not determine what will happen to any one person, as each case will be unique to them. Instead, the survival rates are estimates that doctors and people with papillary urothelial carcinoma can use to make better decisions regarding treatment options.
Generally, people with papillary urothelial carcinoma have a high likelihood of a good outcome, as most cases of papillary urothelial carcinoma tend to be noninvasive.
Recommended related news
---