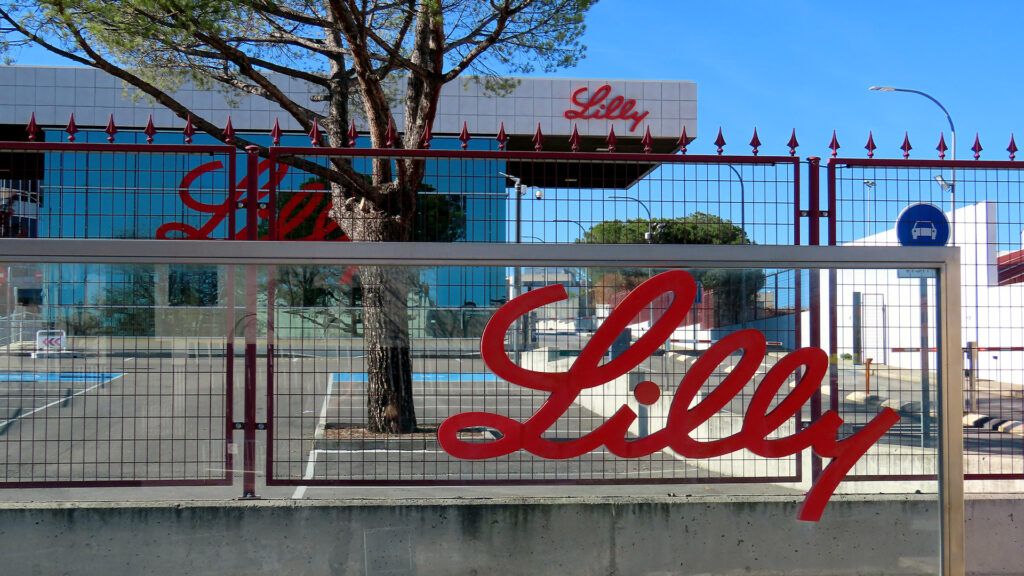 The FDA recently approved a new Eli Lilly drug, Zepbound (tirzepatide), for chronic weight management in adults with at least one weight-related health condition.
Zepbound shares the same active ingredient as Mounjaro, another drug made by Eli Lilly used to treat type 2 diabetes.
As of 2020, more than 2.6 million people globally are considered obese.
Obesity places a person at a high risk for many serious health conditions.
According to the World Obesity Federation, more than 2.6 million people in 2020 had obesity. And that number is expected to rise to over 4 billion people by 2035.
Obesity places a person at a higher risk for serious health concerns like stroke, heart disease, high blood pressure, osteoarthritis, gallbladder disease, and even certain types of cancer.
Over the last year, several weight-loss drugs have become available.
Some, like Wegovy (semaglutide) have been approved by the Food and Drug Administration (FDA) for weight loss. Others like Mounjaro (tirzepatide) and Ozempic (semaglutide) are approved for helping with type 2 diabetes but are also being used off-label to assist with weight loss.
Now the FDA recently approved Zepbound (tirzepatide) for chronic weight management in adults who are obese or overweight and have at least one weight-related health condition such as high blood pressure, high cholesterol, or type 2 diabetes.
Zepbound is an obesity treatment made by Eli Lilly and Company. They are also the makers of type 2 diabetes medication Mounjaro.
Zepbound and Mounjaro share the same active ingredient called tirzepatide.
This new weight loss drug is for adults who are obese with a body mass index (BMI) of 30 kg/m2 or greater or those who are overweight with a BMI of 27 kg/m2 or greater and who also have a weight-related medical issue.
Additionally, the medication should be used with a reduced-calorie diet and increased physical activity.
The FDA approval of Zepbound is based on the results of the SURMOUNT-1 and SURMOUNT-2 phase 3 clinical trials.
Through these studies, researchers reported that over 72 weeks, participants who took the highest dose of Zepbound lost an average of 48 lbs, and those who took the lowest dose lost an average of 34 lbs.
The studies also found that one in three participants taking Zepbound at the highest dose lost over 58 lbs or 25% of their body weight.
"In comparison, surgical weight loss typically causes 30-35% total body weight loss," Dr. Kuldeep Singh, director of the Maryland Bariatric Center at Mercy Medical Center in Baltimore, MD — who was not involved in this study — told Medical News Today.
The average starting weight for a study participant was 231 lbs.
According to Dr. Lydia C. Alexander, chief medical officer of Enara Health and president-elect of the Obesity Medicine Association explained to MNT, Wegovy, Ozempic, Mounjaro, and Zepbound are all types of hormone replacement therapy.
"They replace hormones in our weight regulatory system that are deficient or resistant causing weight dysregulation resulting in overweight and obesity," Dr. Alexander added.
All four of these medications are glucagon-like peptide-1 (GLP-1) receptor agonists, which helps with blood sugar control. However, Zepbound also activates a second hormone receptor.
"Where Zepbound differs slightly is that it also imitates a second hormone, called GIP (glucose-dependent insulinotropic polypeptide), which, along with reducing appetite, may also improve how the body breaks down sugar," Dr. Jeffrey Kraft, bariatric surgeon with Hackensack University Medical Center in Hackensack, NJ, explained to MNT.
"Their mechanism of actions are more or less similar and act on (the) brain causing loss of appetite or satiety, and on the stomach causing decreased emptying," Dr. Singh said about these types of drugs. "They also have anti-inflammatory effects, protect nervous system inflammation, and decrease fatty liver deposits. These medicines not only improve diabetes but also decrease (the) risk of stroke, heart attack, and chronic kidney damage. These are life-altering medicines with weight loss now comparable to surgical weight loss."
Like the other new drugs used for weight loss, Zepbound is also a self-injected medication.
In addition to having overweight, a person also needs to have at least one weight-related health issue to be prescribed Zepbound. If classified as obese by healthcare professionals, a person does not need to have a comorbidity.
These conditions include type 2 diabetes, high blood pressure, high cholesterol, obstructive sleep apnea, and cardiovascular disease.
"The root cause of our most common chronic diseases are now based (on) weight dysregulation," Dr. Alexander said. "When we treat the root cause — obesity — we reduce or reverse dozens of weight-related diseases including cardiovascular outcomes."
"Super-effective anti-obesity medications like Zepbound chronically manage weight dysregulation resulting in improved health (and) quality of life, and hold the promise of decreasing the burden of chronic disease management on our healthcare system," she continued. "When you think about it, much of type 2 diabetes, sleep apnea, (and) cardiovascular disease including hypertension and high cholesterol improve when we treat and chronically manage obesity."
"As a physician who treats morbidly obese patients, I consider Zepbound as another potential tool in the growing number of options for this population of patients who are very much at risk of a host of health conditions including diabetes, heart disease, liver disease, sleep apnea, and cancer," Dr. Kraft added.
Dr. Kraft cautioned that Zepbound and other medications like it used for weight loss are not for everyone.
"All of these drugs have side effects which can include some very uncomfortable gastrointestinal symptoms," he added.
According to the FDA's prescribing information for Zepbound, the most common adverse reactions include nausea, diarrhea, vomiting, constipation, abdominal pain, indigestion, injection site reactions, fatigue, hypersensitivity reactions, eructation, hair loss, and gastroesophageal reflux disease.
Other warnings state the use of Zepbound has been associated with gastrointestinal adverse reactions, sometimes severe. And in rats, tirzepatide causes thyroid C-cell tumors. It is currently unknown whether or not Zepbound causes thyroid C-cell tumors, including medullary thyroid carcinoma (MTC), in humans.
Zepbond should not be taken by women who are pregnant or a person with a personal or family history of medullary thyroid carcinoma or who have multiple endocrine neoplasia syndrome type 2.
Dr. Mir Ali, a bariatric surgeon and medical director of MemorialCare Surgical Weight Loss Center at Orange Coast Medical Center in Fountain Valley, CA, told MNT that while tirzepatide has already been used for off-label weight loss, its FDA approval will open up opportunities for other people who may have not been able to have access.
For readers wondering which drug used for weight loss would be best for them, Dr. Ali said the place to start is with their primary care doctor.
"These drugs are still difficult to get covered by insurance — you have to meet certain criteria for most insurance companies," he continued. "If the primary care doctor is not comfortable prescribing these medications or isn't aware of them, then they should seek a referral to a weight loss specialist or surgeon, and we can certainly help with these kinds of medications."
"There are more FDA-approved anti-obesity medications than ever before," Dr. Alexander commented. "When optimally utilized in combination with lifestyle changes, these medications hold promise to be game changers. A growing number of physicians are becoming American Board of Obesity Medicine (ABOM) (certified) with many advanced practitioners — nurse practitioners/physician assistants — also specially trained in this field using customized comprehensive care including AOMs to manage and reverse the complications of pre-obesity and obesity by treating weight first."
Dr. Kraft commented that these drugs are not to be taken lightly, and patients will still need to watch what they eat and exercise to achieve optimal health.
"There is still no magic pill or magic injectable when it comes to weight loss," he continued. "We cannot lose sight of lifestyle and dietary interventions with the introduction of new weight loss medications. Weight loss medication is a tool, and it still very much matters what type of foods we eat. This is why education of these effects, combined with intensive behavioral methods, is so important in order for any treatment, whether drugs or surgery, to work effectively and for the long term."
Dr. Singh noted that people should be cautious while using weight-loss compounded drugs. While most compounded drugs are made pursuant to a doctor's prescription and prepared in a pharmacy, they lack FDA oversight, and the drugs' content, efficacy, and safety are not regulated.