What's to know about pulmonary hypertension?
Last updated
Last updated Thu 24 Aug 2017
Pulmonary hypertension is increased blood pressure in the blood vessels that collect oxygen from the lungs. It is a serious, degenerative condition and it can lead to heart failure and death.
General high blood pressure can often be prevented through lifestyle changes, but pulmonary hypertension often has genetic factors.
There are around 200,000 hospitalizations each year in the United States (U.S.) involving pulmonary hypertension, and the condition is officially responsible for around 15,000 fatalities annually.
It is most common in people aged 75 or older.
Fast facts on pulmonary hypertension

Pulmonary hypertension is high pressure in the blood vessels of the lungs.
Complications include blood clots, an irregular heartbeat, and cor pulmonale, or right-sided heart failure. The complications are severe and may be fatal.
Pulmonary hypertension can be caused by congenital heart defects, HIV infection, problems with connective tissue, or drug use.
Pulmonary blood pressure above 20 millimeters of mercury (mmHg) is considered abnormal.
Pulmonary hypertension is often diagnosed using the 6-minute walk.
Treatment involves a range of medicines and surgeries.
What is pulmonary hypertension?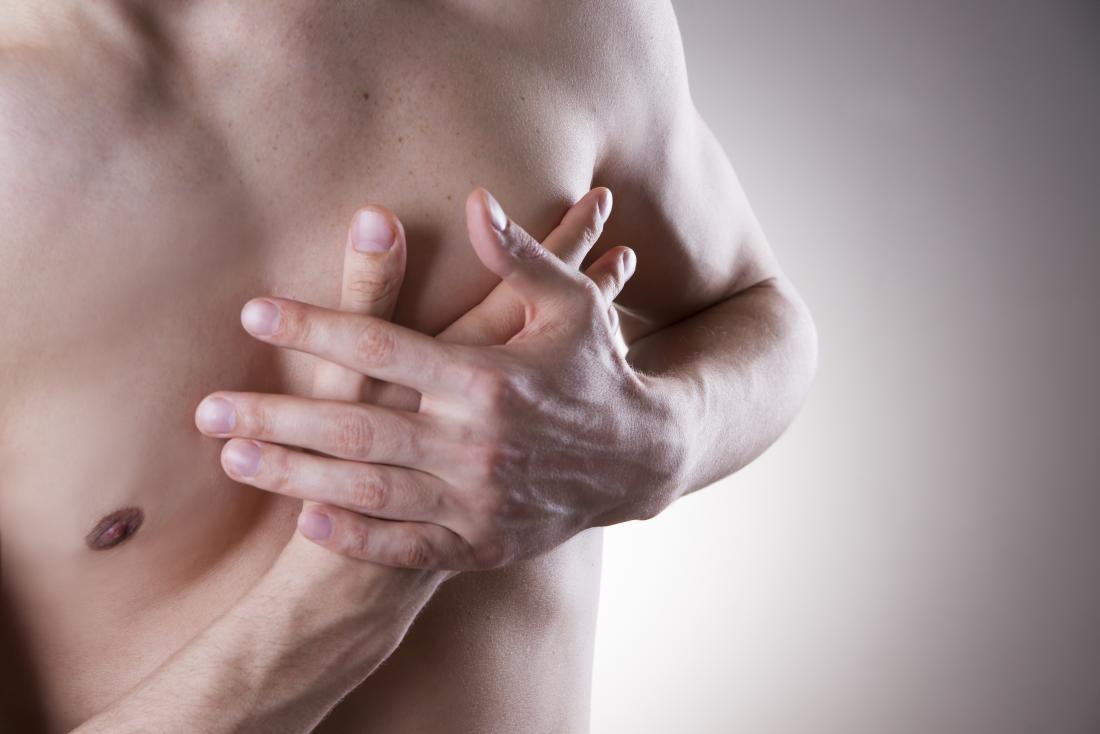 Pulmonary hypertension is high blood pressure in the lungs. It can lead to heart failure.
Pulmonary hypertension is abnormally raised blood pressure in the pulmonary artery that reaches the lungs from the right-hand side of the heart.
Oxygenated blood is supplied to the rest of the body by the relevant pumping chamber of the heart. If hypertension, or high blood pressure, occurs near the lungs in a person's circulation, it is likely to be a progressive and serious condition.
Pulmonary hypertension differs from general hypertension. Hypertension is a separate condition involving high blood pressure across a range of bodily systems, mainly affecting the wider circulatory system.
Normal pulmonary blood pressure should sit between 8 and 20 millimeters of mercury (mmHg) while resting.
There are two types of raised blood pressure in the lungs: Primary and secondary.
Primary pulmonary hypertension is a relatively rare condition that is not linked to underlying issue.
Secondary pulmonary hypertension stems from an underlying condition, such as a heart defect.
The average life expectancy after diagnosis is estimated at 2.8 years without treatment, but medical help can improve the outlook.
Symptoms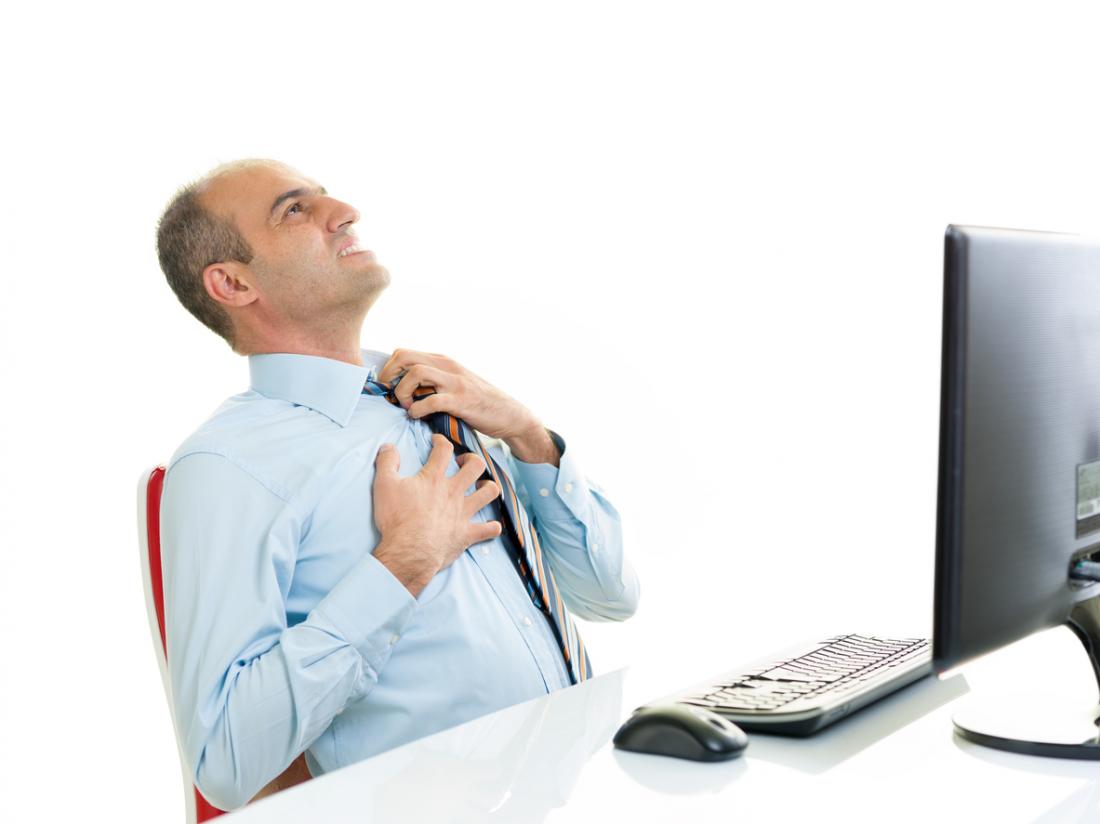 Shortness of breath is the main symptom of pulmonary hypertension
The main symptom of pulmonary hypertension is shortness of breath, also known as dyspnea.
Two other key symptoms are fatigue and syncope. Syncope refers to fainting and dizziness.
Breathlessness can affect a person's ability to walk, talk, and physically exert themselves.
It is important to note that pulmonary hypertension can be clinically "silent." In these cases, there may be no symptoms at all until the condition becomes severe.
Complications
Right-sided heart failure, also known as cor pulmonale, is the main complication of pulmonary hypertension.
The back pressure on the heart and the increased effort needed to maintain blood flow can lead to a heart disease known as right ventricular hypertrophy. The right ventricle of the heart collapses from overwork due to thickened arterial walls, an increase in the size of the ventricle, and high pressure.
This is a life-threatening complication as it can lead to heart failure. Heart failure is the main cause of fatality for people with pulmonary hypertension.
Other complications include blood entering the lungs and coughing up blood, or hemoptysis. Both of these complications can cause death.
Blood clots and irregular heartbeat, or arrhythmia, are other potential complications of pulmonary hypertension.
It is vital that a person who suspects that they may have pulmonary hypertension seeks medical attention as early as possible.
Prompt medical help can reduce the risk of complications becoming severe.
Causes
The thickening of the blood vessel walls in the lung causes pulmonary hypertension.
This narrows the space within the vessel that blood can travel through, increasing the pressure.
A complex set of factor leads to the thickening of blood vessels in the lungs during pulmonary hypertension.
Known causes include:
problems with connective tissue, such as sclerosis
congenital heart defects, which means the defect was present at birth
inherited genetic causes, such as a BMPR2 gene mutation
use of drugs or other toxins
HIV infection
pulmonary veno-occlusive disease, sometimes associated with cancer or cancer treatment
left heart disease, such as heart valve disease
lung disease, for example, COPD and chronic high-altitude exposure
chronic thromboembolic pulmonary hypertension, which occurs after a blood clot has reached the lung
pulmonary arterial hypertension, a rare, progressive disorder in which a person has high blood pressure in the arteries of the lungs
A range of conditions are linked to pulmonary hypertension, and the disorder can occur alongside different types of heart or lung disease. As a result, the cause of the condition can often be unknown or difficult to confirm.
Diagnosis
A doctor will take a family and medical history and carry out a physical exam.
If pulmonary hypertension is suspected, a series of tests is normally recommended.
These include:
A chest X-ray: This is often combined with CT or MRI scans to help find the underlying cause of pulmonary hypertension.
Electrocardiogram (EKG): This measures the electrical activity of the heart.
Right heart catheterization: This measures pulmonary blood pressure.
Pulmonary hypertension is diagnosed when the pressure in the pulmonary artery is higher than 25 mmHg during rest or 30 mmHg during exertion.
The 6-minute walk test (6MWT) allows pulmonary hypertension to be staged. Staging demonstrates the severity of the condition on a scale of one to 4. Stage one refers to a symptomless presentation of the disease in which physical activity does not cause discomfort, and stage 4 means symptoms occur during rest.
This test measures how far a person with suspected pulmonary hypertension can walk in 6 minutes, as well as the responses of their body to doing so.
Once the condition has been staged, an appropriate treatment plan can be arranged. This staging is also used to indicate the outlook of the condition.
Treatment
Treatment for pulmonary hypertension depends on the underlying cause, any co-occurring health problems, and the severity of the condition.
Therapies that may help to manage the condition include low levels of anaerobic exercise, such as walking, to improve the patient's capacity for physical activity.
Continuous oxygen therapy may be necessary to help maintain oxygen saturation in the blood, especially in a patient who also has lung disease.
Oxygen therapy involves the administration of additional oxygen from outside the body, often stored in special tanks and delivered by an oxygen mask or tubes in the nose and windpipe.
Drugs for pulmonary hypertension
A number of different drugs are used to treat pulmonary hypertension, sometimes in combination.
Diuretics are used to reduce fluid retention and swelling. They are also known as water pills.
Digoxin is used to treat heart failure. It helps to control the heart rate and rhythm, and it increases the amount of blood pumped by each heartbeat.
Blood-thinning drugs, such as warfarin, can help to prevent blood clots. These are more likely in people with pulmonary hypertension.
Calcium-channel blockers, such as diltiazem, may help some patients.
Phosphodiesterase-5 (PDE5) inhibitors increase the blood flow by widening blood vessels. This is called vasodilation. Sildenafil is an example of a PDE5 inhibitor.
Endothelin receptor antagonists, such as bosentan and ambrisentan, limit the constriction of arteries that can happen when a person has too much natural peptide.
Surgical solutions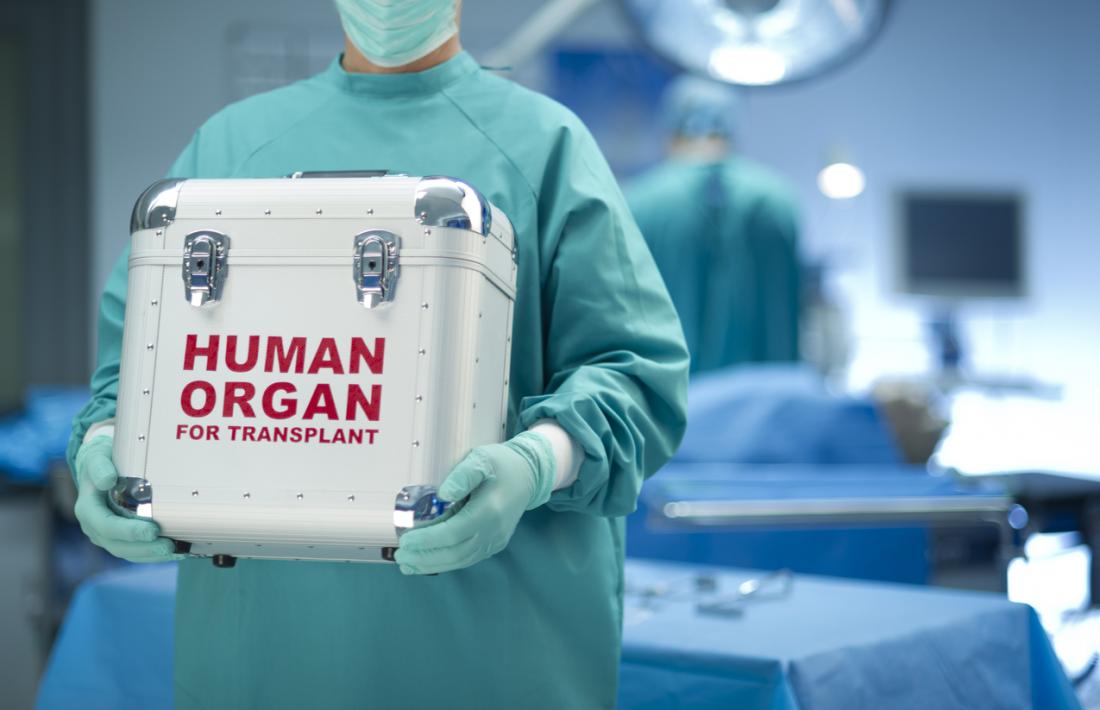 Heart and lung transplants are an intensive but effective treatment for pulmonary hypertension.
More invasive treatments are also possible in cases where medicine is not having the desired effect.
These include:
Atrial septostomy: The surgeon introduces a shunt between heart chambers and improve cardiac output while the patient awaits transplant surgery.
Lung transplant: This is a procedure to replace one lung or both lungs.
A combined heart and lung transplant: This procedure is an intensive double transplant.
Chronic thromboembolic pulmonary hypertension is a presentation of high blood pressure in the lungs that involves a number of blood clots in the arteries.
Some patients with chronic thromboembolic pulmonary hypertension may undergo a procedure called a pulmonary thromboendarterectomy (PTE). This is specialized heart surgery to remove blood clots from coronary arteries.
Continuous oxygen therapy may be necessary to help maintain oxygen saturation in the blood, especially in a patient who also has lung disease.
During a high-altitude flight, a patient may need oxygen therapy to compensate for reduced oxygen levels.
Pulmonary hypertension has no cure. However, treatment can ease symptoms and slow the development of the condition.
Recommended related news