We include products we think are useful for our readers. If you buy through links on this page, we may earn a small commission Here's our process.
Medical News Today only shows you brands and products that we stand behind.
Our team thoroughly researches and evaluates the recommendations we make on our site. To establish that the product manufacturers addressed safety and efficacy standards, we:
Evaluate ingredients and composition: Do they have the potential to cause harm?
Fact-check all health claims: Do they align with the current body of scientific evidence?
Assess the brand: Does it operate with integrity and adhere to industry best practices?
We do the research so you can find trusted products for your health and wellness.
Eleuthero is a plant that people traditionally used as an immune system booster and a general stimulant. Possible health benefits include increasing energy, improving cognitive function, and more.
Sometimes known as Siberian ginseng, eleuthero is native to Japan, northern China, southeastern Russia, South Korea, and North Korea.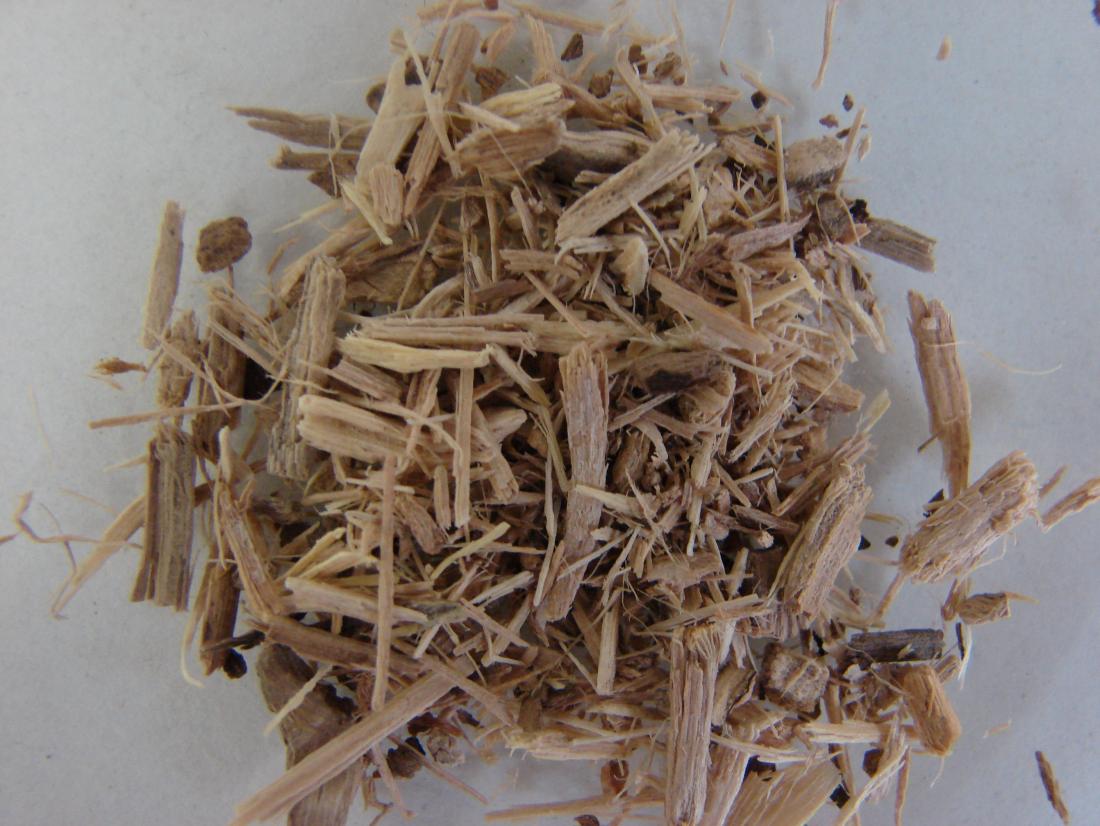 Image credit: Maša Sinreih
There is evidence that eleuthero was first used as an herbal remedy in China some 2,000 years ago.
The plant is mostly used in traditional medicines as an adaptogen, a compound that helps the body better handle and adapt to stress. Eleuthero also acts as a stimulant, increasing nervous system function.
Although they have similar benefits and usages, eleuthero (Eleutherococcus senticosus and Acanthopanax senticosus) is not related to American ginseng (Panax quinquefolius) or true ginseng (Panax ginseng.)
In traditional and herbal medicines, eleuthero is used to treat dozens of different health conditions.
However, the number of advantages tested and proven in animals and humans is far less. Most of the more established benefits of eleuthero still have unclear or conflicting evidence.
Potential health benefits of eleuthero include:
1. Increasing energy and reducing fatigue
As a stimulant, eleuthero boosts energy levels and contains compounds known to help overcome exhaustion and prevent its side effects.
One study found that eleuthero consumption significantly increased the exhaustion point of swimming mice by lessening the build up of lactic acid and blood urea nitrogen, in addition to increasing fat utilization.
2. Improving cognitive function
By increasing circulation, eleuthero may increase blood flow to the brain, improving mental functions such as memory and concentration.
3. Managing cancer
Panax ginseng has been shown to have anti-cancer or anti-tumor properties.
Research suggests eleuthero may have similar properties, especially in cases of lung cancer, but this claim requires more research.
4. Enhancing exercise
As a stimulant, eleuthero may increase the ability of muscles to do work, especially during periods of intense physical activity.
One study found that consuming 800 milligrams (mg) of eleuthero a day for 8 weeks increased a male subject's endurance time by 23 percent, peak oxygen saturation by 12 percent, and highest heart rate by 3 percent.
5. Healing wounds and preventing ulcers
By boosting the immune system, eleuthero may improve or speed up the healing process.
Compounds in eleuthero have also been shown to prevent the formation of ulcers, including diabetic foot ulcers.
6. Increasing low blood pressure
As a stimulant, eleuthero increases circulation and heart rate, and may raise blood pressure over time.
This may be beneficial for people with low blood pressure, but can cause risks for people with hypertension.
7. Reducing osteoporosis
In several traditional medicines, eleuthero is used to increase muscle and bone strength.
In a 2013 study, rats given 100 mg of eleuthero daily for 8 weeks saw a 16.7 percent increase in femur bone density.
8. Managing menopause
Extracts of eleuthero and eleutherosides are known to bind to estrogen receptor sites.
Eleuthero may, therefore, lessen the effects of estrogen withdrawal in women who are experiencing menopause. For this reason, women with estrogen-driven cancer may need to consult their doctor before consuming eleuthero.
9. Reducing or limiting respiratory tract infections
As an immune stimulant, eleuthero may shorten the length and severity of lung infections, such as influenza and pneumonia.
10. Improving lymphatic function
Eleutherosides have been shown to improve the lymphatic function of the lymph node network, meaning they may reduce edema. Edema is swelling caused by a build up of fluid.
A 2016 study found eleuthero powder significantly reduced edema within 2 and 4 hours after consumption in 50 healthy volunteers.
11. Preventing and repairing nerve damage
Several studies have shown that eleutherosides may help prevent and repair nerve damage.
Eleuthero has been explored, as a potential preventative or management medication for progressive neurological conditions, such as Alzheimer's disease.
One study found that eleuthero improved nerve regeneration and synapse reformation in rats with nerve damage.
12. Lowering or stabilizing blood sugar levels
Eleutherosides have been shown to reduce insulin resistance and are being considered for the management of type 2 diabetes.
A 2013 study found that 480 mg per day of eleuthero significantly lowered fasting and post-meal blood sugar levels in subjects with type 2 diabetes.
Eleuthero extracts are made using the plant's bark, stems, leaves, or roots.
The herb is sold in the form of capsules, tablets, a liquid or tincture, and as a powder.
It can also be used whole, and the herb's dried leaves and stems can be boiled to make a tea. The plant's fresh fruit may also be eaten raw.
Although it can be sold alone, eleuthero is also commonly found in multivitamins and tonics aimed at boosting immune function, increasing energy levels, and promoting vitality.
The FDA outlines specific guidelines and regulations for the production, marketing, and sale of herbal supplements. Every product must meet the guidline and regulation in order to be able to sell and market supplement products.
The United States Pharmacopeia (USP) is a third party research organization that also tests the quality and safety of dietary and herbal supplements.
Eleutherosides, in particular, eleutheroside B, is usually the main bioactive ingredient, and a pharmacist should be able to recommend appropriate products that contain this.
There is no standard recommended dosage for eleuthero. How the herb is used depends on the formula, form, and the benefit being sought.
The herb is not considered safe for use in children. For people over the age of 18, typical dosage and other recommendations include:
take between 300- and 1,200-mg daily, not exceeding 3- to 6-grams
take in the morning to avoid disrupting the sleep cycle
take doses between meals
take the supplement for no more than 6 weeks continuously followed by at least a 2-3 week break
It is important to talk with a doctor before taking herbal supplements. It can be helpful to take the bottle or product packaging for reference.
Herbal products can react with certain medications, causing a negative reaction or decreasing the effect of the medication. Also, herbal products may not be safe for people with certain health conditions.
Potential side effects of eleuthero usage include:
increased risk of sudden bleeding and hemorrhage
raised or lowered blood pressure
increased or reduced blood sugar levels
hormone changes, especially of cortisol
hives and contact dermatitis or skin rashes
gastrointestinal problems, including diarrhea, nausea, and cramping
muscle spasms
nerve pain
cold extremities
nervousness or aggressiveness
confusion
Medications, health conditions, and consumables that increase the risk of side effects with eleuthero or require medical monitoring include:
bleeding disorders or conditions
medications that affect bleeding, such as heparin, warfarin (Coumadin®), and over-the-counter pain medications, including aspirin, naproxen, and ibuprofen
liver medications
heart failure medications, such as digoxin
ACE inhibitors
Hormone-regulating medications
anti-allergy medications
psychiatric or mental conditions
alcohol
sedatives
anti-seizure medications
steroids
pregnancy
antibiotics or antivirals
vasodilators
ginkgo biloba
saw palmetto
garlic
Eluethero, or Siberian ginseng, is available as a supplement. It can be purchased online.